Protect Your Privacy in the Information Age
Now on every WEDNESDAY afternoon from 5-6 PM LIVE, Pacific Time
on 88.9 FM in Irvine
and WORLDWIDE live audio streaming at www.kuci.org
Call in during the show: 949-UCI-KUCI OR 949-824-5824
KUCI/Privacy Piracy Fund Drive Donors
We want to give a special thank you to those who donated to the KUCI Fund Drive in special support of Privacy Piracy
2007 Interviews
GO TO TOP
Dec 26, Gilles M. Lisimaque - Expert on Smart Cards and the Future of Authentication

Mr. Lisimaque is one of the leading US experts on Smart Cards and application of Smart Cards, working on various US government projects as technical advisor and smart card standard expert. Prior to joining IDTP Mr. Lisimaque worked at Gemplus, a company he founded with four other co-founders, and was part of the Business Development Group, responsible for special projects in North America. In this position, he contributed to various groups including prospects and customers, providing technical and business guidance for the design and application of Gemplus smart cards, hardware and systems, and customized services. Prior to joining the Gemplus team, Mr. Lisimaque was technical marketing director in SGS-Thomson's research and development group. He was the architect of the company's family of smart card components and helped develop the first chip operating system for smart cards. Additionally, he was MIS manager of the SGS-Thomson MOS facility called Eurotechnique, a joint venture between Saint-Gobain and National Semiconductor. There he developed an integration system connecting HP mini-computers, IBM mainframes and DEC semi-conductor test equipment. Mr. Lisimaque holds multiple patents on smart card security and smart card OS design and has high level seats with numerous Smart Card and Security Forums and Associations. Mr. Lisimaque is an honor graduate of the French engineering school, "Arts & Métiers", where he specialized in automation and electronics.

http://www.idtp.com/
---
GO TO TOP
Dec 19, Kevin Mitnick - Security consultant, Author



Kevin Mitnick is a security consultant to corporations worldwide and cofounder of Defensive Thinking, a Los Angeles-based consulting firm (defensivethinking.com). He has testified before the Senate Committee on Governmental Affairs on the need for legislation to ensure the security of the government's information systems. His articles have appeared in major news magazines and trade journals, and he has appeared on Court TV, Good Morning America, 60 Minutes, CNN's Burden of Proof and Headline News. Mitnick has also been a keynote speaker at numerous industry events and has hosted a weekly radio show on KFI-AM 640 Los Angeles.
---
GO TO TOP
Dec 12, Joanna Crane, Esq. - Identity Theft Mgr., Federal Trade Commission

Joanna Crane is the Identity Theft Program Manager at the Federal Trade Commission. She is responsible for coordinating the FTC's implementation of its responsibilities under the Identity Theft and Assumption Deterrence Act of 1998. The FTC's program focuses on assisting victims of identity theft, supporting law enforcement investigations and training, outreach to private industry, developing regulatory and policy responses, and bringing civil enforcement actions against entities that fail to comply with data security laws. Ms. Crane also participates in a variety of governmental councils and workshops, public-private partnerships, and training and research initiatives involving identity theft.

Ms. Crane served as Law Clerk to the Hon. Diane Gilbert Weinstein of the U.S. Court of Federal Claims. Ms. Crane holds a B.A. and an M.P.A. from Syracuse University and a J.D. from the George Mason University School of Law.

www.consumer.gov/idtheft; www.FTC.gov
---
GO TO TOP
Dec 05, John Manly - Attorney, Privacy Expert and Advocate for Victims of Sexual Abuse

Mr. Manly is the principal of Manly, McGuire & Stewart. He specializes in representing victims of sexual abuse by clergy and has become famous after representing many of the victims of sexual abuse by priests in the Catholic Church. Mr. Manly has appeared on numerous television news programs including ABC Nightline, CBS Evening News, Fox News, NBC Today Show, MSNBC, and many appearances on CNN. In addition, Mr. Manly has also been featured on National Public Radio and other radio outlets throughout the country. He has also been featured in hundreds of newspaper interviews across the county, including the New York Times, The Los Angeles Times and the San Francisco Chronicle.

Mr. Manly was named one of the Top 100 California Lawyers by the Los Angeles and San Francisco Daily Journals, the leading legal newspapers

John C. Manly, Esq.
Partner, Manly, McGuire & Stewart
4220 Von Karman Avenue, Suite 200
Newport Beach, CA 92660


www. manlymcguire.com
---
GO TO TOP
Nov 28, Richard Holober - Executive Director- Consumer Federation of California, Privacy Advocate

Richard Holober has served as Executive Director of the Consumer Federation of California since 2001.

In 2002, he co-founded Californians for Privacy Now, which was instrumental in winning the nation's strongest Financial Privacy Law (Senate Bill 1 of 2003). In his work with the Consumer Federation, he has advocated for legislation to expand health care patient rights, to protect the public from defective products, for food safety laws, and for stronger protections against fraudulent sales practices.

Prior to joining the Consumer Federation of California, Richard served for over 20 years in leadership positions in the labor movement He served as a Legislative Advocate for the California Labor Federation for 13 years. In 1995 he founded the Liveable Wage Coalition and served as full time manager of the Proposition 210 campaign, which raised California's minimum wage by 35%. He has served as Political Director for the California Nurses Association and Southern California Director for US Senator Alan Cranston.

Richard is a Trustee of the San Mateo County Community College District. He was elected in 1997, and re-elected in 2001 and 2005. Richard was elected to the Millbrae School Board in 1993, and served four years.

www.consumercal.org
---
GO TO TOP
Nov 21, Linda and Jay Foley - Identity Theft Resource Center's Newest ID Theft Survey Results
Linda and Jay receiving
2004 Crime Victim Award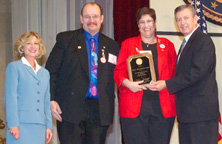 Linda Goldman-Foley
Linda Foley is the co-founder/director of the Identity Theft Resource Center (ITRC), a nation-wide nonprofit identity theft program based in San Diego, California. Established in 1999 in response to the growing need for victim assistance and public empowerment due to the epidemic rise in identity theft, today ITRC is nationally respected for its expertise and work.

As a former victim of identity theft herself, Foley is uniquely suited to understanding the complexities of this crime. ITRC supports thousands of victims through its web site, email and telephone correspondence. Foley developed and wrote the numerous comprehensive publications on ITRC's website (www.idtheftcenter.org) and used by the national office and network of trained volunteers.

Foley provides testimony and information for national and state conferences and taskforces, and remains a resource for legislators throughout the nation. Foley has appeared on numerous major television news show, several talk shows and is widely quoted by major newspapers, radio stations and magazines.

Besides her work in the community, Foley forges partnerships with companies to create better document handling procedures. She has created a workplace ID theft self-assessment inventory for use by businesses that might not want outside consultants to evaluate their company.

She has been honored as the 10Leadership Program (San Diego's ABC affiliate) Individual Leader for 2001, is a recipient of the prestigious Foundation for Improvement of Justice Award (Sept 2000), the 2004 National Crime Victim Service Award presented by U. S. Attorney General for the Department of Justice and commendations by U.S. Senator Dianne Feinstein and former CA Governor Gray Davis.


Jay Foley
Jay Foley is the co-founder/director of the Identity Theft Resource Center, a nationwide, nonprofit identity theft program located in San Diego, California. The ITRC was established in 1999 in response to the growing need for victim assistance and public empowerment caused by the explosive rise in identity theft crime rate.

As the spouse of an identity theft victim, Foley understands the practical and emotional complexities of this crime. Since 1999, he has assisted thousands of victims via email and telephone.

As ITRC's primary criminal justice contact, he has received great support and accolades from members of law enforcement across the country who frequently refer victims to him for assistance. Foley currently sits numerous law enforcement, governmental and legislative taskforces, including JAG and has testified at legislative hearings in various states and in front of Congress.

Foley is also a popular presenter and trainer. He has also appeared on many major television news shows, quoted in most major newspapers and radio stations around the country.

Jay Foley's background includes over 20 years in project management, customer service training, sales and database management. His experience in the US Navy and study for his MCSE and MCDBA certificates has proven to be invaluable in understanding the computer's role in this crime, possible solutions and in anticipating future trends.

He is a recipient of the 2004 Crime Victims Service Award presented by the U. S. Attorney General for the Department of Justice and commendations by Senator Dianne Feinstein and former CA Governor Gray Davis.
Identity Theft Resource Center
PO Box 26833, San Diego CA 92196
www.idtheftcenter.org
email:voices123@sbcglobal.net
Office Line: 858-693-7935
---
GO TO TOP
Nov 14, David Lazarus - Business Columnist Los Angeles Times- Privacy Proponent

David Lazarus is a business columnist at the Los Angeles Times, focusing on consumer affairs. His work has resulted in a variety of laws protecting Californians, including a ban on sending voter information abroad and limits on how frequently banks can recycle former customers' checking account numbers. He is a two-time winner of the prestigious National Headliner Award and, among other honors, has been named Journalist of the Year by both the Northern California Society of Professional Journalists and the Consumer Federation of California. He previously worked as a columnist at the San Francisco Chronicle and a talk-show host at KGO Radio, and has been published in a variety of newspapers and magazines, including Fortune, Newsweek and National Geographic. He is the author of two books about Japan- one is "Japan, Seriously" and the other is a collection of short stories called "The Secret Sushi Society." He resides in Los Angeles with his wife and son.

www.LATimes.com
---
GO TO TOP
Nov 7, Richard Purcell - CEO Corporate Privacy Group, Former Chief Privacy Officer, Microsoft.

Richard Purcell is a leading voice in addressing consumer privacy and data protection challenges, domestically and internationally.

In 2003, Mr. Purcell formed Corporate Privacy Group, an independent consulting firm focused on establishing sustainable, affordable privacy programs. Mr. Purcell advises Fortune 100 corporations and government agencies about achieving the twin goals of respecting and protecting personal information. Through seminars, lectures and writings, he promotes leading practices for consumer data protection and security.

In addition to CPG's program reviews and advice, their Web-based education curriculum, Privacy Directions™, has become a landmark offering. Designed to support corporations institutionalize privacy awareness, practices, and compliance throughout their employee base, Privacy Directions™ is widely deployed in the United States.

As Microsoft's original privacy officer, Mr. Purcell designed, developed, implemented and oversaw one of the world's largest and most advanced privacy programs, spanning software development, web deployment, infrastructure management, workforce management, and consumer data handling practices. His corporate office developed and monitored a distributed team of privacy managers throughout the enterprise, including global subsidiaries.

Mr. Purcell holds several significant privacy appointments. He was Chairman of TRUSTe for 2005-2006, currently sits on the Privacy Certification Advisory Board of the Int'l Association of Privacy Professionals, is a member of the Data Privacy and Integrity Advisory Committee for the Dept. of Homeland Security and a Fellow at the Ponemon Institute.

For more information, contact Paula Purcell, Corporate Privacy Group, at 360.379.0762 or mailto:info@corppriv.com http://www.corporateprivacygroup.com
---
GO TO TOP
Oct 31, Stepahny Alexander - Internet Dating Expert, Author of "Sex Lies and the Internet"


Stephany Alexander is the CEO/Founder of WomanSavers.com which is home to the "World's Largest Database Rating Men" targeting abusive and cheating men with over 20,000 men entered by women worldwide. WomanSavers receives over 1 million hits per month, is in the top 5% most popular women's website in the world and has been featured on CNN, MSNBC, Wall Street Journal, NY Times, Chicago Tribune, Esquire Magazine, Sirius and hundreds of radio shows. Ms. Alexander is an abuse and infidelity survivor and that is one of the reasons she created WomanSavers in 2002. She is also the author of the book, "Sex, Lies and the Internet," an Online Dating Survival Guide which teaches women how to avoid being scammed, used and abused by men.

To learn more, visit www.WomanSavers.com
---
GO TO TOP
Oct 24, Micki Krause - Chief Information Security Officer, Pacific Life Insurance Co.

Micki Krause has held positions in the Information Security profession for the past 20 years. She is currently the Chief Information Security Officer at Pacific Life Insurance Company in Newport Beach, California, where she is accountable for directing the Information Protection and Security Program for the enterprise. Pacific Life is the 15th largest life insurance company in the nation and provides life and health insurance products, individual annuities, mutual funds, group employee benefits, and a variety of investment products and services.

Krause was named one of the 25 most influential women in the field of information security by industry peers and Information Security magazine as part of their recognition of Women of Vision in the IT Security field and was awarded the Harold F. Tipton Award in recognition of sustained career excellence and outstanding contributions to the profession.

Micki has held several leadership roles in industry-influential groups including the Information Systems Security Association (ISSA) and the International Information System Security Certification Consortium (ISC)2 and is a passionate advocate for professional security leadership.

She is a reputed speaker, published author and co-editor of the Information Security Management Handbook series.

www.pacificlife.com
---
GO TO TOP
Oct 17, Sean Hoar - Assistant United States Attorney in Eugene, Oregon

Sean Hoar has served with the United States Department of Justice in Eugene, Oregon, as an Assistant United States Attorney since 1991. His caseload consists primarily of complex white collar and high tech crime, including identity theft and Internet fraud. He is a member of a national network of Assistant United States Attorneys who provide legal assistance in computer-crime emergencies; he coordinates an annual regional financial crimes and digital evidence conference in Oregon; he coordinates an annual national seminar on identity theft; and he teaches a course in Cyber Crime at the University of Oregon School of Law. He also coordinates the CyberSafe Initiative, a public/private partnership to educate end users of the Internet about computer security. Prior to joining the U. S. Department of Justice, Hoar served as an Assistant District Attorney for Lane County in Eugene, Oregon, from 1987 to 1991 where he supervised the District Court Division and prosecuted a wide range of felony offenses including narcotics, property and violent crime in the Circuit Court Division. He is admitted to practice before the United States Supreme Court, the Ninth Circuit Court of Appeals, the United States District Court for the District of Oregon, and the various courts in the State of Oregon.
---
GO TO TOP
Oct 10, Ghazel Omid - Human Rights Activist, Personal Privacy Proponent, Media Commentator on Iran, author of "LIVING IN HELL",

Ghazal Omid, Iranian expatriate author of Living in Hell, an autobiography and political memoir has caused quite a controversial stir in ultra-conservative Iranian society. Omid is possibly the first Muslim woman to challenge a traditional taboo in speaking out publicly against child abuse and incest among some Iranian families and to challenge Iranian society which prefers to hush up rather than address this greatly ignored problem and looks down upon the women who have been victimized.

A disturbing truth about Ghazal Omid's life is that it is also the story of millions of Muslim women. As a result of standing up for herself she was shunned by her family which she in turn divorced. Surviving a lonely life was as hard as surviving the Islamic revolution, the Iran/Iraq war and the US embassy hostage crisis, all of which she witnessed up close and personal. Throughout the Iran/Iraq war, with her home in a prime Iraqi target area, she and her mother went to bed at night expecting to be killed in bombing raids. She grew up in an oppressed society that taught children to hate people of different cultures but she refused to hate someone she didn't know. Strengthened by her Islamic education and curious mind, she was not poisoned by the propaganda of a government that was imprisoning and killing its opponents by the thousands.

During her university years, she was abducted by the secret police from the streets of Isfahan, the nuclear plant city. She escaped, temporarily, by jumping from the speeding kidnap car. Seriously injured, she was rescued by people on the street but, soon afterwards, was taken to prison and given a Hobson's choice; sign a document stating the abduction never happened or remain in prison until she did sign it. She describes the fetid prison conditions in which women and babies were being held indefinitely. After being released, she was constantly watched and received threatening letters.

Realizing she was marked for an orchestrated death sentence on trumped up charges, a common occurrence, she fled Iran, thru France to Holland from where, using a fraudulent Algerian passport, she flew to refugee status in Canada; arriving alone, penniless and without language in an alien land. She describes her life in Canada, her personal growth and adjustment to a new culture and how she arrived where she is today; determined to help others with her message.It is important that everyone knows about her experiences. Her unsuspecting contact with an Al-Qaeda sleeper cell illustrates that the enemy we fear is already living among us but we would not know it if 9/11 had not occurred.

She constantly receives threatening hate e-mail in the genre, "God will send you to the devil and you will roast in hell." Her response; "I'll be sure to pay you a visit." She established her website, www.livinginhell.com, not just to promote her book but also her cause--the liberation of Iran through regime change.

Ghazal calls herself "A rebel with a cause," and encourages others not to be afraid of the unknown; saying she lost much but gained more in her liberating process and feels freedom outweighs past abuse and intolerable traditions. Brought to her knees, she nearly committed suicide before she learned to speak up. She believes if she can do it, any individual from any place on earth can do it too. And says, "What doesn't kill me makes me stronger. Ghazal is considered a personal privacy and human rights activist. She has become an expert commentator on Iran and the issues of terrorism in the middle eacst. and appears frequently on Fox news and other national media to speak the truth of what is happening in Iran and the interplay between the insurgents in Iraq and the Iranian regime.

To learn more visit::

www.livinginhell.com

www.ghazalomid.com
---
GO TO TOP
Oct 3, Joanne McNabb - New California Privacy Laws, Update

Joanne McNabb is Chief of the California Office of Privacy Protection. Created by legislation in 2001, the first-in-the-nation Office is a resource and advocate on identity theft and other privacy issues. In addition to providing information and education for consumers, the Office also publishes privacy practice recommendations for business and other organizations.

McNabb is co-chair of the International Association of Privacy Professionals' Government Working Group and a member of the Privacy Advisory Committee to the U.S. Department of Homeland Security.

Before starting up the Office of Privacy Protection, McNabb had over 20 years experience in public affairs and marketing, in both the public and private sectors, including five years with an international marketing company in France. Her marketing background gives her an understanding of the commercial uses of personal information that have become a significant privacy concern.

McNabb attended Occidental College and holds a master's degree in Medieval Literature from the University of California, Davis.

www.privacy.ca.gov
---
GO TO TOP
Sept 26, Katherine Bryant - Vice President, Choice Point, Privacy Advocacy, Consumer Advocacy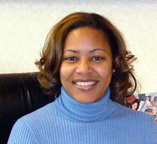 Katherine Bryant provides leadership related to (1) Consumer Outreach - builds and maintains relationships with consumer advocates to create awareness of ChoicePoint consumer policies and practices; (2) Consumer Advocacy - leads the operations teams responsible for assisting affected and curious consumers; and (3) Consumer Policy - develops new and routinely evaluates existing policies regarding curious and affected consumers. ChoicePoint's consumer website is www.choicetrust.com.

As Assistant General Counsel, Katherine's practice consisted of compliance and regulatory matters concerning the Fair Credit Reporting Act. Her concentration included federal and state FCRA requirements applicable to consumer reporting agencies, customer FCRA requirements and consumer disclosure rights, and privacy laws.

Prior to ChoicePoint, Katherine was an associate with Morris, Manning and Martin, LLP in Atlanta and Rothgerber Johnson & Lyons LLP in Denver. Her practice consisted of mergers and acquisitions, employment law and general corporate matters.

Katherine is a current board member of Aid to Children of Imprisoned Mothers, Inc. (AIM) and a former board member of the National Association of Professional Background Screeners. She graduated from Boston University with a B.A. in History and has a J.D. from the University of Denver.

www.ChoicePoint. com
---
GO TO TOP
Sept 19, John Jeffries - Privacy in Marketing Expert

Sr. Vice President, Marketing at RedCannon, John brings a decade of security marketing experience to RedCannon. Mr. Jefferies joins us from Teros, where he drove marketing for the leader in Web application firewalls until it was acquired by Citrix. Prior to Teros he was VP of Marketing at Silicon Defense at where he raised the visibility of the worm threat and defined the Worm defense space. He has launched and managed major network security and Internet products for both start-up and Fortune 500 organizations, including Receipt.com (acquired by ValiCert), Pario Software (acquired by Lucent), Dascom (acquired by IBM) and Hewlett Packard. John obtained his MBA from the Ivy School of Business in London, Ontario and his BA in Business for Michigan State University.

www.nadelphelan.com
---
GO TO TOP
Sept 12, Dan Tsang - Researcher, Radio Talk Show Host, Privacy Advocate
Sept 12, Kate Martin, Esq. -
Dan Tsang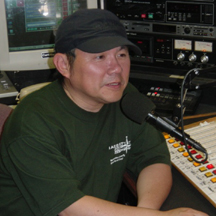 Daniel C. Tsang is UCI's Asian American Studies, politics and economics bibliographer. He runs the Social Science Data Archives at the University of California, Irvine. Since 1993, he has hosted "Subversity", a public affairs interview show at KUCI, and for many years covered "civil unliberties" for OC Weekly. He has written op eds for the Los Angeles Times on First Amendment issues. He co-founded Asian Americans United (Philadelphia) and Alliance Working for AsianRights & Empowerment (Orange County, Calif.). He successfully sued the CIA for spying on him. The case, Tsang v. CIA, was settled out of court with a promise from the CIA has promised not to spy on him again. He studied government at the University of Redlands and political science and library science at the University of Michigan, Ann Arbor.

He was a Fulbright research scholar in Vietnam in 2004.

http://kuci.org/~dtsang/subversity/
Kate Martin, Esq. - Director of the Center for National Security Studies

Kate Martin has been Director of the Center for National Security Studies, a non-profit human rights and civil liberties organization in Washington, D.C, since 1992. Ms. Martin has taught Strategic Intelligence and Public Policy at Georgetown University Law School and also served as general counsel to the National Security Archive, a research library located at George Washington University from 1995 to 2001. Since 1988, she has litigated and testified before Congress on the entire range of national security and civil liberties issues. Among her publications are: 'Enemy Combatants,' the Constitution and the Administration's 'War on Terror' with Joe Onek, American Constitution Society (2004); Domestic Intelligence and Civil Liberties, SAIS Review of International Affairs (Winter-Spring 2004); and Secret Arrests and Preventive Detention, in Lost Liberties ed. Brown (New Press 2003). Previously Ms Martin was a partner with the Washington, D.C. law firm of Nussbaum, Owen & Webster. She graduated from the University of Virginia Law School, where she was a member of the Law Review, and from Pomona College.

www.cnss.org
---
GO TO TOP
Sept 05, Larry Ponemon - Privacy Expert, Researcher
Sept 05, Susan Jayson - Privacy Expert, Researcher
Larry Ponemon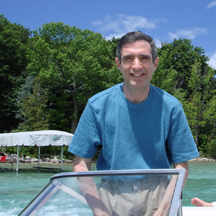 Dr. Larry Ponemon, is a pioneer in the development of privacy audits, privacy risk management and ethical information management. He is the chairman and founder of The Ponemon Institute. Based upon his vast experience in the fields of corporate governance, privacy compliance, data protection and business ethics, he consults with leading multinational organizations on global privacy management programs. Dr. Ponemon was appointed to the Advisory Committee for Privacy for the United States Federal Trade Commission and to two California State task forces on privacy and data security laws. Dr. Ponemon was recently appointed by the Governor of Arizona to serve as public member of State Board of Optometry. Dr. Ponemon has held chaired faculty positions at Babson College and SUNY Binghamton and he's published dozens of articles and five learned books. He is a frequent media commentator on privacy and other business ethics topics for CNN, Fox News, CBS, CNBC, MSNBC, The Wall Street Journal, New York Times, Washington Post, USA Today, Financial Times, Business 2.0, Newsweek, Business Week, U.S. News & World Report, Computerworld, CIO Magazine, Industry Standard, Boston Globe, InfoWorld, InformationWeek, Forbes, Fortune, CFO Magazine, Red Herring, Dow Jones News and others. His research studies are well respected and have a profound impact on the manner in which corporations are changing their approach to important privacy issues.You can learn more at www.ponemon.org
Susan Jayson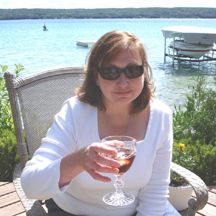 Susan Jayson is executive director and co-founder of Ponemon Institute, LLC. In this role, Susan is responsible for managing the Institute's operations, including research on privacy and information management issues. Susan's background includes marketing, investor relations and corporate communications for such leading organizations as KPMG Peat Marwick, Arthur Andersen and the Financial Relations Board.

Susan has a B.A. degree from Wayne State University and an MBA from Fordham University.





---
GO TO TOP
Aug 29, Joel Lisker - ATTORNEY, SECURITY EXPERT, BIOMETRIC EXPERT AND FORMER FBI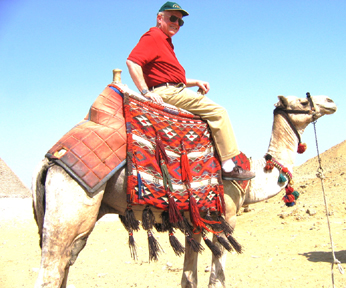 Mr. Joel S. Lisker was most recently the Senior Vice-President for Security and Risk Management for MasterCard International. In this capacity he served as the company's world-wide senior security representative for all matters relating to the fraudulent use of its numerous card products. He was instrumental in developing technical solutions and strategies to thwart the efforts of organized crime, and as head of Corporate Security with responsibility for safeguarding MasterCard employees, premises, and property throughout the world, he ensured the safety and security of its' human and physical assets, without incident. At MasterCard, he led the development of chip-based biometrics solutions for data security, perimeter security, visitor screening and employee authentication.

After completion of his formal education at the University of Pennsylvania (B.S.) and the Temple University School of Law (J.D.), he joined the FBI as a Special Agent where he worked against domestic terrorist groups. Thereafter, as a Special Agent Supervisor, assigned to FBI Headquarters, he developed sophisticated solutions to safeguard FBI communications between FBI Headquarters and its' overseas offices. He also developed techniques used in foreign counter-intelligence operations. Next, Mr. Lisker served as Senior trial Attorney in the U.S. Dept. of Justice Criminal Division, Internal Security section where he directed a task force operating against domestic terrorists, and led a group seeking to discover and control foreign agents.

In 1981, Mr. Lisker was selected by the Chairman of the U.S. Senate Committee on the Judiciary, to be Chief Counsel and Staff Director of its' newly formed Sub-Committee on security and Terrorism. In this capacity, in addition to managing the Committee's oversight and Authorization responsibility for the FBI, the DEA and the U.S. Marshal Service, he organized more than 25 hearings aimed at uncovering the global terrorist inter-connections and transnational operations that became known as the "terror network". Mr. Lisker was also responsible for drafting legislation with respect to protecting identities of covert agents, jurisdictional realignment of authority regarding escaped federal prisoners and other fugitives from justice, criminalization of payments card fraud and counterfeit, amendment of legislation relating to agents of foreign principals, etc.

In each of his roles and in the responsibilities he was required to carry out over the years Mr. Lisker has maintained regular contact with counterparts in the FBI and those reporting to the Director of Central Intelligence. In 1987, Mr. Lisker was selected as Associate Counsel to the Senate select Committee on Secret Military Assistance to Iran and the Nicaraguan Opposition. One of his major accomplishments in this assignment was the uncovering and tracing of clandestine funding sources, through the Swiss banking Network.

Mr. Lisker is a member of the District of Columbia Bar, and is admitted to practice before the U.S. District Court and the U.S. Court of Appeals for the District of Columbia Circuit. He is also admitted to practice before the U.S. Supreme Court. He is a life member of the FBI Agents Association, The Association of Former Agents of the FBI. He serves on several corporate Boards of Directors and Advisory Boards and is currently serving on two FBI industry Task Forces dealing with Terrorist Financing and Identity Theft.

Mr. Lisker brings to Dudinsky Lisker & Associates, LLC current, wide ranging, and state of the art experience in biometric technologies, neural network technologies, and other cutting edge risk reduction solutions.

DUDINSKY LISKER & ASSOCIATES, LLC
www.dudinskyassociates.com
---
GO TO TOP
Aug 22, Lanny Davis, Esq. - Author, Privacy Expert, Former member of President Bush's Privacy Oversight Board

Lanny Davis Testimony re:
Oversight Hearing On the Privacy and Civil Liberties Oversight Board
and the Department of Homeland Security and Privacy Officer
Mr. Davis, a partner in the Washington, D.C. office, is a member of the Litigation Group of the Orrick law firm. Mr. Davis advises clients on a wide range of legal and governmental issues. He concentrates his practice in civil litigation, with particular focus on securities fraud and accounting irregularities cases, antitrust, government contracts and commercial litigation, and legal crisis management and strategic communications. In June 2005, President Bush appointed Mr. Davis to serve on the five-member Privacy and Civil Liberties Oversight Board, created by the U.S. Congress as part of the 2005 Intelligence Reform Act.

From 1996 to 1998, Mr. Davis served as Special Counsel to the President in the White House and was spokesperson for the President on matters concerning the campaign finance investigations and other legal issues. Drawing upon this experience, since his return to private practice, Mr. Davis provides counseling to corporations and government contractors on crisis management issues by developing press strategies for entities exposed to high-profile litigation and regulatory matters, particularly in high-tech/securities fraud cases and other legal issues where media coverage can affect legal outcomes and commercial reputational injuries.

Mr. Davis has participated in national, state and local politics for almost 30 years. He has served three terms (1980-1992) on the Democratic National Committee representing the State of Maryland, and during that period he served on the DNC Executive Committee and as Chairman of the Eastern Region Caucus. In Montgomery County, Maryland, he served as Chairman of the Washington Suburban Transit Commission.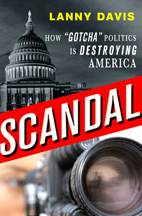 Mr. Davis has written extensively on politics for many years in a variety of publications. He is the author of Truth to Tell Notes From My White House Education (The Free Press: New York, 1999). Tom Brokaw of NBC News said, "Lanny Davis has written a book that should be required reading for all Washington officials and journalists alike. It's an instructive and cautionary tale of the constant struggle to know the truth of what is going on at the highest levels of government." He is also the author of The Emerging Democratic Majority: Lessons and Legacies from the New Politics (Stein and Day, 1973), a political history of the liberal movements of the 1960's and early 1970's. Mr. Davis is the co-author of Allen and Davis on Computer Contracting: A User's Guide with Forms and Strategies (Prentice Hall, 1992), and has lectured throughout the United States and Europe on the subject. In addition, he is the author of forthcoming book, "Scandal: How 'Gotcha' Politics is Destroying America," to be published by Palgrave Macmillan in September 2006.

Between 1990 and 1996, Mr. Davis was a bi-monthly commentator on Maryland politics for WAMU-88.5/FM, a Washington D.C. local affiliate of National Public Radio. He has been a regular television commentator and has been a political and legal analyst for MSNBC, CNN, Fox Cable, CNBC and network TV news programs. He has published numerous op-ed/analysis pieces in the New York Times, the Wall Street Journal, the Washington Post and other national publications.

Mr. Davis came to Washington, D.C. in 1970 after graduating from Yale Law School where he won the prestigious Thurmon Arnold Moot Court prize and served on the Yale Law Journal. A graduate of Yale College, Mr. Davis served as Chairman of the Yale Daily News.

Mr. Davis started as an associate at Patton Boggs in 1975 and became a partner in 1978. In October 2003, Mr. Davis became a partner at Orrick and brought along with him the other members of his unique "Legal Crisis Communications" practice group. He has been featured in articles published in USA Today, Forbes and Fortune magazines, and numerous national and local newspapers.

www.orrick.com
---
GO TO TOP
Aug 15, Randy Sabbett, Esq. - Privacy and Technology Expert

Randy V. Sabett, CISSP, is a partner in the Washington, D.C. office of Sonnenschein Nath & Rosenthal LLP, where he is a member of the Information Security & Internet Enforcement and Intellectual Property & Technology Practice Groups. He counsels clients on information security, privacy, IT licensing, and patents, dealing with such issues as Public Key Infrastructure (PKI), digital and electronic signatures, federated identity, HIPAA, Gramm-Leach-Bliley, Sarbanes- Oxley, state and federal information security laws, identity theft, and security breaches.

Mr. Sabett has helped companies develop strategies to protect their intellectual property, including preparing and prosecuting patents related to cryptography, authentication, security, certification and accreditation, and related areas of technology. He has also drafted and negotiated a wide variety of technology transaction agreements, including software licenses, OEM agreements, ASP agreements, technology development and licensing agreements, template agreements, and joint marketing and collaboration agreements. Having served previously as an in-house counsel to a Silicon Valley start up, Mr. Sabett employs a pragmatic approach when structuring and negotiating such agreements.

Prior to joining Sonnenschein, Mr. Sabett was a Special Counsel at Cooley Godward Kronish LLP, where he founded the Information Security and Cybercrime practice group. He has also served as Senior Technology Counsel for a Silicon Valley information security company. He began his legal career as an associate at Venable, Baetjer, Howard & Civiletti, LLP in Washington, DC. In addition, he has several years of engineering experience in the information security marketplace, including as a crypto engineer with the National Security Agency, and has worked in active noise cancellation. He holds two U.S. patents.

www.sonnenschein.com
---
GO TO TOP
Aug 08, Data Protection Conference - Experts in New Technology
In the information age where sensitive customer data is being stolen and privacy intrusions are vast, new technologies have arisen to protect companies, their employees and customers. Join Host Mari Frank, Esq. as she interviews the data protection experts and their new technologies to protect you and your private information at the Data Protection Conference that was held recently in Orange County California.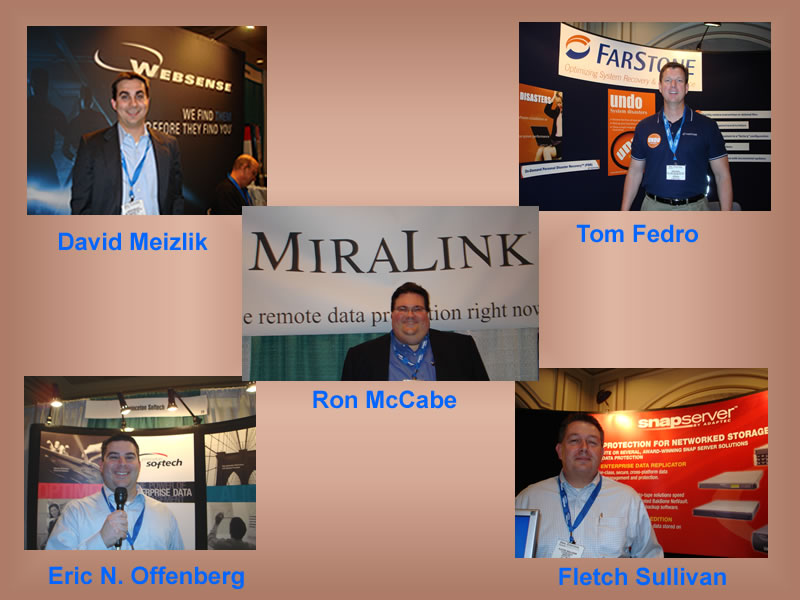 ---
GO TO TOP
Aug 01, Shirin Sinnar, Esq. - Privacy and Discrimination Expert

Shirin Sinnar is a staff attorney with the Asian Law Caucus, where she works on racial and ethnic profiling, employment discrimination, and other civil rights and workers' rights issues with a particular focus on the South Asian community. Prior to joining the Caucus, she served as an Equal Justice Works fellow with the Lawyers' Committee for Civil Rights of the San Francisco Bay Area on post-9/11 discrimination by employers, financial institutions, landlords, and other private businesses. She is the author of the 2007 Lawyers' Committee report entitled "The OFAC List: How a Treasury Department Terrorist Watchlist Ensnares Everyday Consumers."

She served as a law clerk to Judge Warren J. Ferguson of the Ninth Circuit U.S. Court of Appeals in Santa Ana, California from 2003 to 2004. Sinnar is a co-founder and board member of the Bay Area Association of Muslim Lawyers, which received the State Bar President's Pro Bono Service Award for Distinguished Service in 2006. She is a graduate of Stanford Law School, Cambridge University (M.Phil. in International Relations), and Harvard and Radcliffe Colleges (A.B. in History). Her article, "Patriotic or Unconstitutional? The Mandatory Detention of Aliens under the USA Patriot Act," appeared in the Stanford Law Review in 2003.

www.asianlawcaucus.org
---
GO TO TOP
Jul 25, Michael German - Former FBI Agent, Author, Thinking Like a Terrorist

Mike German is a Policy Counsel for the American Civil Liberties Union's Washington Legislative Office. In this capacity German develops policy positions and pro-active strategies on pending legislation and executive branch actions concerning domestic surveillance, data mining, freedom to travel, medical and financial privacy, ID cards, immigration policy, whistleblower protection, military commissions, and law enforcement conduct.

A sixteen-year veteran of federal law enforcement, German served as a Special Agent with the Federal Bureau of Investigation, where he specialized in domestic terrorism and covert operations. As an undercover agent, German twice infiltrated violent neo-Nazi groups using constitutionally sound law enforcement techniques. These operations successfully prevented terrorist attacks by winning criminal convictions against terrorists.



German's final assignment with the FBI was as a counter-terrorism instructor at the FBI National Academy. There, he taught courses on extremism in democratic societies and developed a graduate-level training program for state, local and international law enforcement officers. German left the FBI to make Congress and the public aware of continuing deficiencies in FBI counterterrorism operations.

Prior to joining the Washington Legislative Office German frequently lectured on counter-terrorism and intelligence matters. His commentary has appeared in the National Law Journal, the Washington Post, the San Francisco Chronicle and the Miami Herald. German is the author of "Squaring the Error," published by the Strategic Studies Institute of the U.S. Army War College, and his first book, "Thinking Like a Terrorist," was published in January 2007.

German currently serves as an adjunct professor for Law Enforcement and Terrorism at the National Defense University and is a Senior Fellow with GlobalSecurity.org. http://www.globalsecurity.org/org/staff/german.htm
---
GO TO TOP
Jul 18, Robert Rebhan - Financial Crimes Expert

Robert J. Rebhan is a nationally renowned expert and speaker on identity theft and financial crimes, and a former Detective Sergeant with the Los Angeles Police Department. During his exciting career with the LAPD, he served in many high profile assignments including the SWAT Team, Hollywood's Narcotics, Robbery, Homicide, and Vice Squads. As a detective, he was a master of disguise and during his 22 years of service he was personally involved in the arrest of thousands of criminals. Before leaving the department, Mr. Rebhan was selected by the Credit Card Industry to help develop and direct a fraud prevention program. He has traveled to Europe and Latin America on behalf of the industry, and for the last 18 years has personally done over 1000 presentations on the subject of financial crimes. As the Director of The American Express Company's Fraud Prevention Program, Western Region, he managed a team of twelve consultants, personally orchestrating over 150,000 business and consumer presentations.

He brings a unique perspective to an audience, because he understands the vulnerabilities and responsibilities of consumers, the financial community, and law enforcement. And of course, he has great insight into the criminal mind.

In his campaign against fraud, Mr. Rebhan has worked closely with the California State Assembly and the Los Angeles City Council. As an advocate for privacy and financial security, he has proposed municipal code and legislative changes regarding consumer and business fraud prevention efforts. He is a special consultant to Screen Actors Guild members and is a member of the International Association of Financial Crimes Investigators, as well as the Electronic Crimes Task Force led by the United States Secret Service.

Mr. Rebhan's extraordinary knowledge of the business world and his presentation style have made him one of the nation's most requested speakers on the subject of consumer and business fraud prevention, and from his viewpoint, he gives his powerfully candid opinion on who is to blame for the identity theft crisis. Using humor, fear, and logic, he challenges the status quo motivating his audiences to review passive lifestyles and business practices, joining him in the 21st Century technological and common sense fight against fraud.

www.robertrebhan.com
---
GO TO TOP
Jul 11, Shirley Durham, CIPP - Director of Programs, Ponemon Institute, Privacy Specialist
In February 2007, Shirley Durham was named Director of Programs and Special Projects for Ponemon Institute, LLC, a research "think tank" dedicated to advancing privacy and data protection practices, which is located in Traverse City, Michigan. Ms. Durham joined Ponemon Institute after retiring from Ford Motor Company (Ford) with more than 30 years of service, during which she held a variety of management positions, including Director of Ford's Corporate Privacy Office.

As Director of Ford's Corporate Privacy Office, she was responsible for providing strategic direction globally for Ford and its family of brands, products and services on privacy initiatives and for overseeing the development of corporate privacy policy related to personal information. In this capacity, she provided assistance to operations to meet legal and corporate compliance requirements and deliver optimal business solutions. Ms. Durham coordinated the Corporate Privacy Steering Committee, which provided executive oversight on privacy matters.

Ms. Durham provided subject matter expertise to internal and external groups regarding privacy/data protection policy, reviewed and addressed privacy/data protection legislation, identified risk areas, and proposed/developed recommended solutions, tools and controls, new policies/procedures/processes, and employee training and awareness programs.

Most recently, Ms. Durham served as the Executive Director of Ford Motor Company Fund (Ford Fund), which is Ford's charitable giving arm and a separate legal entity. Ms. Durham managed all operational and administrative aspects of Ford Fund, including financial reporting and analysis, banking, compliance with legal and corporate requirements, payment processing, purchasing/vendor relations, and legal/legislative matters. In addition, Ms. Durham developed giving strategies, approved grants, developed community relationships, and represented the company externally.

She has served on various not-for-profit and business advisory boards and committees. She is a member of the International Association of Privacy Professionals and is a Certified Information Privacy Professional (CIPP).

www.ponemon.org
---
GO TO TOP
Jul 04, Inv. Gene Inoye - Economic Crimes Unit, Orange County, CA Sheriff's Dept
Jul 04, Leslie Howard - Victim of Job Seeker Scam
Inv. Gene Inoye

Investigator Gene Inouye is currently assigned to the Orange County Sheriff's Department's Economic Crimes Unit and is responsible for investigating various financial crimes including: identity theft, financial elder abuse, real estate fraud, credit/check fraud, and securities fraud.

Over Investigator Inouye's 16 year law enforcement career, he has worked a variety of assignments including: court operations, jail operations, patrol, field training officer, narcotics/gangs/vice investigator, and drug education.

He has many years of experience instructing students, educators, parents, business leaders, and communities on a variety of topics including: crime trends, crime prevention, drug education and financial crimes prevention.

Investigator Inouye is currently a member of the Orange County Financial Crimes Investigators Association.

http://www.ocsd.org
Leslie Howard

Leslie Howard graduated from University of Washington with a degree in Business Administration, with a focus on Finance /Marketing. She studied abroad at Lorenzo de Medici, Florence, Italy

Following Graduation, she worked in Seattle as an Associate Financial Consultant for a litigation consulting firm, in the healthcare practice. She relocated to Southern California in September 2004 to begin a career in mortgage lending with upward mobility and sales opportunities. After working in the mortgage lending industry, she moved to San Diego to work directly with clients as a mortgage broker. Then she started a new mortgage company in Solana Beach, investing as partial owner, as a shareholder. She continued her work as a mortgage broker with the firm from Orange County satellite office. Then she pursued a new professional direction in the field of nutrition, health, and fitness, of which have always been an avid interest and passion by attending Clayton College of Natural Health, earning a degree in Holistic Health and Wellness, with a concentration in Lifestyles and Nutrition. She serves as an instructor of Bikram Yoga.

In January of 2007 she posted her resume on Monster.com, Careerbuilder, OrangeCountycareers, and Job.com to pursue her dream to work in PR and marketing. She was contacted in late February via email in reference to an online employment website: www.careerbuilder.com (or similar) where my resume was posted. The e-mail referred to her resume and finance/business experience and offered her a position as an international commerce account working directly with US customers in art sales. No SSN numbers or acct numbers were requested. She did some online research and found reference to the company and art sales business of Sanwo International in the UK. She thought this job would be perfect for her to continue to do her Yoga and pursue a career in international business.

Although Leslie hoped to learn more about international finance- she actually got a "PHD" in international JOB SCAMS! Find out from Leslie herself what can happen when you post your resume on-line. She will share with you how you can be a target for fraud. She'll enlighten you as to how posting sites all provided an avenue to target unknowing job seekers, vulnerable for business opportunities. The sites encourage providing emails and specific information regarding job preferences, personality questions, and other personal information that could be used to build a close tie with an unsuspecting victim. Prior to investigating her own scam victimization she found NO warning on any job site, with Washington mutual, or Western Union or the entities who facilitated this type of scam. Don't miss this horrifying, yet educational real life story.
---
GO TO TOP
Jun 27, Robert Brownstone - Attorney, Technology and Privacy Expert

Robert D. Brownstone is the Law & Technology Director at Fenwick & West LL, a 250-attorney Silicon-Valley based law firm, specializing in providing comprehensive services to technology and life sciences clients of national and international prominence.

Robert advises clients on electronic discovery, electronic information management, compliance and retention/destruction policies and protocols. He also regularly collaborates with clients and colleagues to assess and implement computer support solutions for litigations and transactions.

A nationwide speaker and writer on many law and technology issues (including privacy law), Robert is frequently quoted in the press as an expert on electronic information. Last year he was named by Law & Politics magazine as a Northern California "Super Lawyer" and was featured in the cover story of the August issue of ABA Law Practice magazine.

Mr. Brownstone is a member of four state bars (including California and New York), of the Information Systems Auditing and Control Association (ISACA) and of the executive committees of the State Bar of California's Law Practice Management and Technology (LPMT) Section and the Santa Clara County Bar Association's High Technology Section.

Prior to joining Fenwick & West in 2000, Robert had a varied 13-year career as a litigator, law school administrator, law school teacher and consultant. He received his J.D. Magna Cum Laude from Brooklyn Law School in 1986 and his B.A. from Swarthmore College in 1982.

www.fenwick.com
---
GO TO TOP
Jun 20, UCI Ant Eaters Baseball
KUCI has preempted regular programming to present Ant Eater Baseball.

Congratulations to the UCI Ant Eaters for their win over Cal State Fullerton.
Our regular Privacy Piracy programming will resume on Jun 27.
---
GO TO TOP
Jun 13, Beth Givens - Director of the Privacy Rights Clearing House

Beth Givens is founder and director of the Privacy Rights Clearinghouse (PRC), a nonprofit advocacy, research, and consumer education program located in San Diego, California. The PRC was established in 1992 with funding from the California Public Utilities Commission's Telecommunications Education Trust. It is an independent program of the Utility Consumers' Action Network, a nonprofit organization that advocates for consumers' interests regarding telecommunications, energy and the Internet.

The PRC maintains a complaint/information hotline on informational privacy issues, the only one of its kind in the country. It publishes a series of guides on informational privacy issues. Topics include Internet privacy, wireless communications, credit reporting, identity theft, telemarketing, medical records, workplace privacy, employment screening, unsolicited mail, government records, children's online privacy, among others. These are available at the PRC's web site, www.privacyrights.org.
Givens frequently speaks and conducts workshops on the issue of privacy. She has participated in many media interviews including: The News Hour with Jim Lehrer (PBS), CBS Evening News, CNN, 60 Minutes, 48 Hours, Good Morning America, Court TV, NBC Evening News, CBS Weekend News, and major U.S. daily newspapers. She has testified on privacy public policy concerns before the U.S. Senate, the California Legislature, the California Public Utilities Commission, the Federal Trade Commission, the National Telecommunications and Information Administration, and the U.S. Comptroller of the Currency.
In addition, Givens has been a member of several task forces examining privacy-related public policy issues:: California Office of Privacy Protection Advisory Committee; Truste Wireless Privacy Committee; Justice Management Institute's Electronic Court Records Advisory Committee; Task Force on Criminal Records Identity Theft; California Legislature's Joint Task Force on Personal Information and Privacy; California Judicial Council Subcommittee on Privacy and Access; Internet Policy Committee of the San Diego Public Library; and the Mayor of San Diego's City of the Future Task Force. She has served on the U.S. Census Advisory Committee. Many of Givens' speeches and testimony are available on the PRC Web site under "Speeches&Testimony," www.privacyrights.org/ar.
Givens was awarded a Pioneer Award in 2002 from the Electronic Frontier Foundations. The Privacy Rights Clearinghouse is a 2000 award recipient from The Foundation for Improvement of Justice for its work in assisting victims of identity theft. Givens is a recipient of the 2000 Privacy International Brandeis Award.
Givens contributed articles on identity theft to two encyclopedias: World Book (2004) and Encyclopedia of Crime and Punishment (2002). She is the author of The Privacy Rights Handbook: How to Take Control of Your Personal Information (Avon Books, 1997). She is co-author of Privacy Piracy: A Guide to Protecting Yourself from Identity Theft. Givens is also co-author and editor of the PRC's fact sheets, on the Web at www.privacyrights.org/fs.
Givens holds a master's degree in communications management from the Annenberg School for Communication, University of Southern California (1987). She has a background in library and information services, with experience in online research services and library network development (M.L.S., University of Denver, 1975).
Beth Givens
Privacy Rights Clearinghouse
Director and Founder
Web:www.privacyrights.org.
3100 - 5th Ave. Suite B, San Diego, CA 92103
Voice: 619-298-3396 Fax: 619-298-5681
Email: bgivens@privacyrights.org
---
GO TO TOP
Jun 6, Chris Hoofnagle - Attorney, Privacy Expert, Researcher

Chris Jay Hoofnagle is senior staff attorney to the Samuelson Law, Technology & Public Policy Clinic and senior fellow with the Berkeley Center for Law & Technology. His focus is consumer privacy law. He is admitted to practice law in California and the District of Columbia.

Mr. Hoofnagle was the former director of the Electronic Privacy Information Center's West Coast Office in San Francisco, California. He has testified before Congress on privacy and Social Security Numbers, identity theft, and the Fair Credit Reporting Act, Security Breaches and before the Judicial Conference of the U.S. on public records and privacy.

Chris' past work has focused on financial services privacy, gender and privacy, commercial profiling and telemarketing, commercial data brokers, and the privacy implications of emerging technologies including invasive advertising and Digital Rights Management.

He participated in the Amy Boyer case, where the New Hampshire Supreme Court held that information brokers and private investigators can be liable for the harms caused by selling personal information. His writings on the First Amendment and privacy have appeared in the San Francisco Chronicle, the Knight Ridder News Service, and in law journals at Columbia Law School, Notre Dame Law School, the University of North Carolina School of Law at Chapel Hill, and at the University of Illinois . Chris is a graduate of the University of Georgia School of Law and is a member of the California, Maryland, and District of Columbia Bars.During Summer 1999, Chris was a law fellow for the American Association of University Professors.

http://www.law.berkeley.edu/clinics/samuelson/
---
GO TO TOP
May 30, Ken Leonard - CEO Scanalert, Security Expert

During Ken's three decades of entrepreneurship, he has created a series of successful technology companies, including the Video Graphics Corporation, Spectrum Electronics, AEA, and MeetChina.com. In 1995, Ken launched TABNet, a web hosting pioneer that grew to more than 150 employees and 100,000 customers before NTT/Verio acquired it in 1998. He currently serves on the boards of directors of Meet World Trade, GameWorld Technologies, D-achieve, PeerPC and OnMap. He also serves on the advisory board of Global Internet Ventures, an international venture capital investment fund, and is a member of the Information Systems Security Association. Ken studied medicine at the University of Vienna, Austria, and radio astronomy at the University of Florida.

www.scanalert.com
---
GO TO TOP
May 23, Phil Gordon - Privacy and Data Protection Expert

PHILIP L. GORDON is a shareholder in the Denver office of Littler Mendelson, P.C., the largest law firm practicing exclusively labor and employment law. Mr. Gordon chairs the Firm's Privacy and Data Protection Practice Group. He regularly counsels Fortune 500 companies, as well as medium-sized and small businesses, concerning compliance with recently enacted state data protection laws, the HIPAA Privacy and Security Rules and the European data protection laws; security incident response, background checks, workplace monitoring of employee communications, and other privacy and information security issues. In addition, he has substantial experience representing employers in trade secret, wrongful termination, and privacy-related litigation.

Mr. Gordon has taught privacy and data security law as an adjunct professor at the University of Colorado School of Law. He is a member of the Editorial Board of the Privacy Officers Advisor, the monthly publication of the International Association of Privacy Professionals. Mr. Gordon lectures and publishes extensively on privacy and data protection issues. He is co-author of the book "HIPAA Privacy For Employers."

Mr. Gordon received his undergraduate degree from Princeton University and his law degree from the New York University School of Law. He served as a law clerk on the United States Court of Appeals for the Tenth Circuit.

www.littler.com
---
GO TO TOP
May 16, Joanne McNabb - Chief, Office of Privacy Protection, California Department of Consumer Affairs

Joanne McNabb is Chief of the California Office of Privacy Protection. Created by legislation in 2001, the first-in-the-nation Office is a resource and advocate on identity theft and other privacy issues. In addition to providing information and education for consumers, the Office also publishes privacy practice recommendations for business and other organizations.

McNabb is co-chair of the International Association of Privacy Professionals' Government Working Group and a member of the Privacy Advisory Committee to the U.S. Department of Homeland Security.

Before starting up the Office of Privacy Protection, McNabb had over 20 years experience in public affairs and marketing, in both the public and private sectors, including five years with an international marketing company in France. Her marketing background gives her an understanding of the commercial uses of personal information that have become a significant privacy concern.

McNabb attended Occidental College and holds a master's degree in Medieval Literature from the University of California, Davis.

www.privacy.ca.gov
---
GO TO TOP
May 9, Matthew Isaacson - Fraud Protection Specialist

Matt Isaacson is Director of Product Marketing with CPP North America, LLC a wholly owned subsidiary of CPP Group, an international provider of life assistance products and services. Its international headquarters is in York, England, but CPP has offices throughout the United Kingdom as well as in the United States, France, Spain, Portugal, Italy, Germany, Hong Kong and Singapore and maintains a worldwide base of over 10 million customers. CPP North American headquarters are located in Minneapolis, MN.

In his role as Director of Product Marketing, Mr. Isaacson helps drive new opportunities for CPP's partnering with companies to help consumers meet their needs with a variety of products including privacy and identity theft.

One of CPP's most important privacy products offered through its partners is IdentityProtector. This service provides state-of-the-art prevention and fraud resolution services. It's tools and one to one expert advice are available to help members protect themselves against the threat of identity theft. The service is designed to aid consumers in shielding themselves from the devastating effects of identity fraud, and offers one-to-one coaching and assistance to its members who become victims. The fraud resolution specialists provide personal coaching with step-by-step guidance, preparing letters for victims, assisting in phone calls and educating and empowering the consumers and victims of fraud. With more than 2 million enrollments, IdentityProtector is actively fighting against identity theft.

Prior to joining CPP in April 2005 Mr. Isaacson held roles in product marketing and management with U.S. Bancorp and Northwest Airlines.

www.identityprotector.com
---
GO TO TOP
May 2, Neal O'Farrell - Cybercrime Expert

Neal O'Farrell is the founder of the security training firm My Security Plan. He is a nationally recognized expert on cybercrime and identity theft. Once described as one of the world's Top 20 security experts, Neal was the driving force behind a number of national security awareness initiatives, including the nation's first Cyber Secure City, a unique experiment to raise the security awareness on an entire city, (Oakland) as well as the nation's first Cyber Security Day. He also the first security expert to train an entire police department in identity theft awareness, and that program has since been used by more than 200 police departments and police academies, as well as the FBI, the DMV, and US Attorney's Office.

Neal has been developing security solutions since the early 1980's, and the late 1980's he installed the first two-factor authentication system on Irish banking networks - a technology which is now in the forefront of the battle against identity theft and especially phishing. And in the early 1990's he developed a biometrics-based access control system for Britain's first telephone baking service. As Editor for The Zone, the monthly security newsletter published by ZoneAlarm maker Zone Labs in San Francisco, Neal was responsible for teaching security to more than 3 million computer users in 120 countries.

Over his twenty-five-year security career Neal has worked as a security consultant and advisor to financial organizations, government, military, intelligence, and Fortune 500 firms around the world, and has taught security awareness to employees from a wide variety of organizations including Toyota, ChevronTexaco, Merrill Lynch, bebe stores, and Cost Plus World Market.

He is currently involved in the development of a national standard to build greater information security awareness in the workplace, as well as an initiative to teach the nation's smaller businesses how to protect themselves and their customers from the impact of cybercrime and identity theft.

www.mysecurityplan.com
---
GO TO TOP
Apr 25, KUCI 24 Hours of Ella Fitzgerald
KUCI has preempted regular programming to present 24 hours of Ella Fitzgerald.
Our regular Privacy Piracy programming will resume on May 2.
---
GO TO TOP
Apr 18, Robert Ellis Smith - Journalist, Privacy Journal

Robert Ellis Smith is a journalist who uses his training as an attorney to report on the individual's right to privacy. Since 1974, he has published Privacy Journal, a monthly newsletter on privacy in a computer age based in Providence, R.I.

Smith is a frequent speaker, writer, and Congressional witness on privacy issues and has compiled a clearinghouse of information on the subject: computer data banks, credit and medical records, the Internet, electronic surveillance, the law of privacy, and physical and psychological privacy.

Smith is the author of Ben Franklin's Web Site: Privacy and Curiosity from Plymouth Rock to the Internet (Spring 2000), the first and only published history of privacy in the U.S. He is also the author of Our Vanishing Privacy (1993), The Law of Privacy Explained (1993), Privacy: How to Protect What's Left of It; Workrights, a book describing individual rights in the work place; and The Big Brother Book of Lists. Privacy Journal also publishes Compilation of State and Federal Privacy Laws, Celebrities and Privacy, and War Stories, a collection of anecdotes on privacy invasions.

The New York Times said Smith "sounds the alarm about maintaining freedom and privacy in the computer age" and called him "a principled critic." Privacy Journal is "a privacy watchdog," according to Time, and "the paper of record for lawyers and others interested in privacy rights," according to U.S. News and World Report.

Smith, 64, has been asked to write the definitive statement on privacy in the last two editions of The World Book Encyclopedia. He has appeared on all three network morning news programs, as well as "Face the Nation," "Nightline," and "All Things Considered." He has been a regular commentator on "Marketplace" on American Public Radio.

From 1970 to 1973, Smith was the assistant director of the Office for Civil Rights in the U.S. Department of Health, Education, and Welfare. Prior to that, he had nine years of experience as a news reporter and editor with the Detroit Free Press, Trenton Times, The Southern Courier, and Newsday.

A 1962 graduate of Harvard College, Smith received his law degree from the Georgetown University Law Center in 1976. He served as a member of the District of Columbia Human Rights Commission until 1986. In 1997, Vice President Gore named him to the Civil Liberties Panel of the White House Commission on Aviation Safety and Security. From 1996 to 2002, he served as vice chair of the Coastal Resources Management Council, which protects the 400 miles of Rhode Island coastline. In 2004 he was elected to the Town Council of Block Island, R.I.

www.privacyjournal.net
---
GO TO TOP
Apr 11, Michael Willett, Senior Director - Security Seagate Technology (Research)

Dr. Michael Willett received his BS degree from the US Air Force Academy and his Masters and PhD in mathematics from NC State University. After a career as a university professor of mathematics and computer science, Michael joined IBM as a design architect, moving into IBM's Cryptography Competency Center. Later, Dr Willett joined Fiderus, a security and privacy consulting practice; subsequently, accepting a position with Wave Systems, working on programmable cryptographic chips used in the deployment of smart card technologies. Currently, Michael is a Senior Director in Seagate Research, focusing on security functionality on hard drives. Dr Willett represents Seagate on the Trusted Computing Group Board of Directors, Technical Committee, and the Trusted Storage Work Group. Michael also chairs the Privacy Framework Project of the ISTPA, developing an operational framework for implementing fair information privacy practices. www.seagate.com
---
GO TO TOP
Apr 4, Chris Davison, Information Technology Expert, U. of California

Chris Davison is the Technology Manager for the two National Science Foundation (NSF) funded research projects known as Responding to Crises and Unexpected Events (Rescue - www-itr-rescue.org) and Responsphere (www.responsphere.org). The research projects are housed at the California Institute for Telecommunications and Information Technology (Calit2) at the University of California, Irvine (UCI). He has over 20 years of Information Technology (IT) experience and has been working and sometimes lecturing at UCI since 1996.

Chris holds an A.S. in Computer Science, a B.S. in Information Systems, an MBA in Technology Management, and is currently a PhD student in Organization and Management (IT Management). His research interests are in Business Continuity and Disaster Recovery (BC/DR), ethics, and privacy. He has presented and published extensively in those areas.

As the Technology Manager for Rescue and Responsphere, Chris is involved with creating smart buildings and IT pervasive spaces. These technologies aid First Responders in saving lives and properties during a disaster. Additionally, Chris and the Rescue group, as one of their primary research thrusts, perform research on the privacy implications of IT and IT instrumented spaces.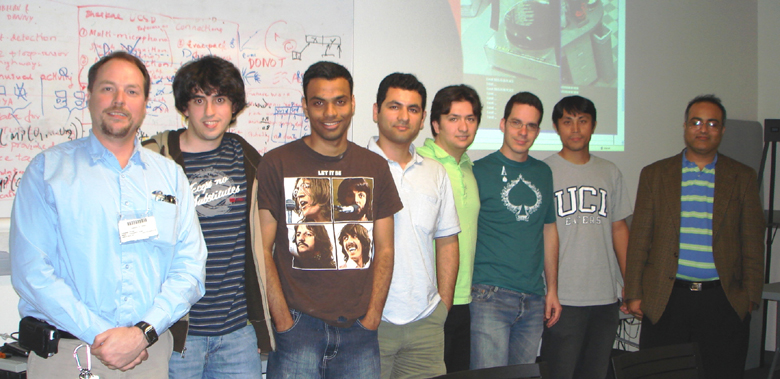 CALIT Team photo (from left to right)
Technology Manager: Chris Davison
Graduate Students: Roberto Gamboni, Ravi Chandra Jazzalazdaka, Jojjat Jafarpour, Roven Valsenberg, Daniel Massaguer, Xingbo Yu
Professor: Sharad Mehrotra

Visit our website: www.ics.uci.edu/~projects/SATware
---
GO TO TOP
Mar 28, Chris Green - Attorney, Fair Credit Reporting Act

Christopher Green practices credit litigation in Seattle Washington. He has represented consumers from all over Washington State including King, Snohomish, Pierce, Kitsap, Whatcom, Thurston, Chelan and many other Washington Counties and has represented residents of Bellevue, Tacoma, Everett, Spokane, Kent, Auburn, Bremerton, Port Orchard, Oak Harbor etc. etc. He handles both individual and class actions. He does over 90% of his cases on a contingency fee basis and has represented hundreds of consumers against credit reporting agencies, banks, credit card companies and debt collectors regarding disputed credit errors. He is admitted to practice in Washington State and is also admitted to the Ninth Circuit Court of Appeals, the United States District Court for the Western District of Washington and the United States Court of Appeals for the Armed Forces.

He graduated from Washington State University with honors and attended the University of Puget Sound. He is a member of the United States Marine Corps Reserve, Washington State Bar Association, National Association of Consumer Advocates (Original Member), King County Bar Association and Federal Bar Association.

Chris also teaches non-attorneys in his course "Correcting Your Credit", held four times a year at the University of Washington's Experimental University. Experimental College.

Chris Green has helped hundreds of Washington and Seattle consumers with credit report disputes, credit report errors and theft of identity issues through credit litigation using statutes including the Fair Credit Reporting Act, Fair Debt Collection Practices Act and Equal Credit Opportunity Act. Chris warns consumers to be wary of any credit repair firm that claims it can effect credit repair or credit restoration with some magical process or form. Many credit repair firms are scams that do nothing to restore your credit.

Chris Green has also been a source of information for local media regarding credit reporting errors and credit litigation including KOMO Radio, Interview by Herb Weisbaum and Federal Trade Commission attorney Pat Leigh on December 27, 2000, Theft of Identity; KOMO TV 4 Seattle interview by Connie Thompson February 19, 2000, Credit card and privacy issues; Montel Williams Show, Identity Theft Nightmares, November, 2001; KING TV, Identity Theft, 2001, Policies Can Hurt Credit Scores, May 28, 2005, New York Times. He was selected as one of the Top 100 attorneys in Seattle by Seattle Magazine, 2003.

www.myfaircredit.com
---
GO TO TOP
Mar 21, David Holtzman - Author, PRIVACY LOST: HOW TECHNOLOGY IS ENDANGERING YOUR PRIVACY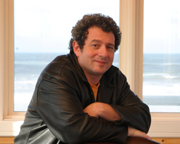 David Holtzman is a former security analyst and military code-breaker, a futurist, activist, technologist, technology executive, and writer. Throughout his career, he has led initiatives that have radically changed the way people interact with technology.

Holtzman is an Internet pioneer who helped oversee the Internet's growth from its infancy in the mid-1990s through the dot-com boom. As Chief Technology Officer of Network Solutions and the manager of the Internet's master root server, he ran the most critical network in the world - the domain name system - and oversaw the growth of the commercial Internet from 500,000 to over 20 million domain names.

As Chief Scientist at IBM's Internet Information Technology group, Holtzman managed the development of IBM's information product and service offering to encrypt and sell digitized content across the Internet called cryptolopes. He also served as a senior analyst for Booz-Allen & Hamilton for several years, where he ran technology-driven restructuring initiatives for Wall Street firms and large financial institutions. He designed and built a networked, heterogeneous database and text retrieval system called Minerva, which was used by NATO and several trade associations before being sold to IBM in 1994.

Holtzman was CEO and Chairman of Opion, a venture-backed start-up company he founded in 2000 and sold in 2001. While there, he developed and patented innovative marketing intelligence technology. He has also consulted on marketing strategy for several large corporations, including Amazon.com, and served as a security advisor to General Wesley Clark's presidential campaign.

A former cryptographic analyst, Russian linguist and submariner with the U.S. Naval Security Group, Holtzman also worked at the Defense Special Missile and Astronautics Center as an intelligence analyst, focusing chiefly on the Soviet Manned Space program.

He is currently President of GlobalPOV, a firm he founded to explore significant tech issues in more detail. Presently, Holtzman publishes daily comments on topics such as Privacy, Intellectual Property, Business, and Pop Culture on his blog: www.globalpov.com. His first book, PRIVACY LOST (Jossey-Bass, Oct. 2006) contends that privacy as we understand it has been changed forever because of technology.

He has been quoted by major news media, including CNN Headline News, Bloomberg Television, BBC news, Scientific American, New York Times, Washington Post, USA Today, Associated Press, and Business Week. Holtzman wrote a monthly ethics and privacy column called "Flashpoint" for CSO Magazine, and his essays have been published in Business Week, Wired magazine, CNET, and Zdnet.

Holtzman holds a BS in Computer Science from the University of Maryland and a BA in Philosophy from the University of Pittsburgh, and is an honors graduate in Russian from the Defense Language Institute.

For more information, please visit www.davidholtzman.com.
---
GO TO TOP
Mar 14, Peter Kosmala, CIPP - Assistant Director International Association of Privacy Professionals

Peter Kosmala assists with IAPP operations, strategy and marketing. He oversees membership services and is responsible for all of the association's privacy credentialing programs.

In 2004, Mr. Kosmala helped develop and launch the first-ever, broad-based certification in information privacy, the Certified Information Privacy Professional (CIPP). He has since developed specialized credentialing programs in U.S. government privacy (CIPP/G) and Canadian privacy (CIPP/C). Today, he manages all three programs from course training and exam administration to continuing education.

Prior to joining the IAPP, Mr. Kosmala worked successfully in a variety of consulting, entrepreneurial and corporate environments in business planning, strategic marketing and project management capacities. As Managing Director with strategic consulting firm Progress Partners, Mr. Kosmala advised corporate clients on Internet business strategy and marketing technology integration. As an Associate with online marketing consulting company Upstream Group, Mr. Kosmala authored and presented professional development programs for Internet marketing executives. He also spoke at national events on the topics of online marketing trends and emerging advertising platforms.

Mr. Kosmala spent several years in software product management as Director of Product Syndication for MyWay.com and managed marketing technology operations for Planet Direct, both properties of CMGI, a leading Internet holding company in the 1990s. His roots are in the advertising and publishing businesses at agencies Wells Rich Greene BDDP and EURO RSCG/MVBMS Partners as well as technology publisher Wired Magazine.

www.privacyassociation.org
---
GO TO TOP
Mar 7, Joe Simitian - California State Senator, Privacy Expert and Champion

Joe Simitian was elected to the California State Senate in November 2004 to represent the 11th State Senate District, which includes parts of San Mateo, Santa Clara and Santa Cruz counties. His public service over the years includes stints as a State Assemblymember, member of the Santa Clara County Board of Supervisors, Mayor of Palo Alto and President of the Palo Alto School Board. He has also served as an election observer/supervisor in El Salvador and Bosnia, and participated in refugee relief and resettlement efforts in Albania and Kosovo.

In the Senate, Simitian chairs the Environmental Quality Committee and serves as a member of the following committees: Budget and Fiscal Review; Business, Professions and Economic Development; Education; Energy, Utilities and Communications; Environmental Quality; and Transportation and Housing. He is also one of two Democratic members on the Budget Subcommittee on Education.

He also holds a Master of Arts degree in International Policy Studies from Stanford University, a Master in City Planning degree from the University of California at Berkeley, and a Juris Doctor law degree from the University of California at Berkeley (Boalt Hall).

The California Journal identified Simitian as among those at the "Top of the Class" during his first term in the Legislature. San Jose Magazine has repeatedly recognized him as one of the "Power 100 of Silicon Valley", and in 2003 Simitian was selected by Scientific American magazine as one of the "Scientific American 50" Leaders in Technology from around the world.Senator Simitian and his work have been quoted or noted in publications as diverse as the Atlantic Monthly, Conde Nast Traveller, Mother Jones, People Magazine, and Scientific American. His media appearances range from CNN to the "Dr. Phil Show", from CTV (Canadian Television) to ABC Radio National in Australia.

Simitian brings to his work a unique perspective and background - service at all levels of local government; hands-on experience in the private sector as a public schools attorney, businessman, and certified city planner; a breadth of international interests and experience; as well as professional education and training particularly applicable to his work in the Legislature.

http://www.senatorsimitian.com/
---
GO TO TOP
Feb 28, James Pyles - Attorney (Powers, Pyles, Sutter & Verville, P.C.), Medical Privacy

Jim Pyles has practiced health law for nearly 35 years, both with the federal government and in private practice. Mr. Pyles represents hospitals, physicians, psychotherapists, home health agencies, hospices, and companies providing durable medical equipment and infusion therapy in virtually every state and the District of Columbia.

In representing these clients, Mr. Pyles has developed expertise in numerous health law subject areas, including the right to medical privacy and private communications as reflected in the U.S. and many state constitutions as well as federal and state law and traditional standards of medical ethics. As a registered lobbyist, Mr. Pyles has participated directly in issues relating to national health care reform with particular emphasis on medical privacy issues, medical ethics as well as payment and coverage reform.

Mr. Pyles is frequently asked to lecture on health law and medical privacy issues, has appeared on most of the major television news networks, NPR and other radio networks, and has had articles published in the major health and law He also serves as counsel on privacy issues for the American Psychoanalytic Association and is lead counsel in Citizens for Health v. Leavitt, a case pending before the United States Court of Appeals for the Third Circuit which challenges the validity of the HIPAA Health Information Privacy Rule put into effect by the U.S. Department of Health and Human Services on April 14, 2003.

Mr. Pyles is a graduate of the University of Virginia and received his law degree from the University of Tennessee.
---
GO TO TOP
Feb 21, Deborah Pierce - Executive Director, PrivacyActivisim

Deborah is the Executive Director of PrivacyActivism. Her work focuses on consumer education campaigns, advocacy, and analysis of privacy issues, with particular emphasis on data flow, data matching, and privacy risks associated with data collection.

In 2005, Deborah chaired the Association for Computing Machinery's Computers, Freedom, and Privacy (CFP) conference, bringing together attendees not only from government, business, education, and non-profits, but also from the community of computer professionals, hackers, crackers and engineers who work the code of cyberspace.

Deborah is currently a member of the University of Washington's Shidler Center for Law, Commerce and Technology Advisory Committee. She was a committee member of the Washington State Bar Association's Access to Justice, a committee formed to develop more detailed guidelines addressing the issue of the technological impact on privacy within the justice system.

In her previous role as a staff attorney for the Electronic Frontier Foundation, she worked on issues related to electronic privacy, database information collection and personal identity.

www.privacyactivism.org
---
GO TO TOP
Feb 14, Tom Coughlin - Engineer and Technology Expert

Tom is the Founder and President of Coughlin Associates and Chairman of the 2007 Data Protection Summit. Tom has over 25 years of experience in the data storage industry as a working engineer and high level technical and corporate executive. For several years he has been collaborating with the Center for Magnetic Recording Research at the University of California, San Diego on the sanitization of disk drive data. In addition to regular technical and market consulting projects he is the publisher of several reports covering technology and applications for digital storage devices and systems including storage components, capital spending, storage technology trends, a series on storage and digital entertainment and a series on system storage. He has 6 patents on magnetic recording and related technologies. Tom is the founder and organizer of the annual Storage Visions Conference (which celebrated its sixth year in 2007). Tom is a senior member and officer of the Santa Clara Valley IEEE, as well as a member of APS, AVS, IDEMA, SNIA, AAAS, and SMPTE. Websites:www.dataprotectionsummit.com or www.TomCoughlin.com
---
GO TO TOP
Feb 07, Emily Andrew - Acting Chief Privacy Officer, United States Postal Service

Emily Andrew was named Acting Chief Privacy Officer for the Postal Service in August 2006. In this role, she is responsible for reinforcing and increasing the value that privacy brings to the U.S. Postal Service's brand.

Emily reports to the Consumer Advocate and Vice President, Consumer Affairs and is responsible for advising the Office of the Postmaster General and senior management on a wide variety of privacy-related issues and initiatives. She manages the development and implementation of privacy policies and processes including the organization's compliance with the Privacy Act and regulations, research of global privacy trends in government and industry; and the integration of privacy features into all Postal Service products, programs and services. She also chairs the USPS Privacy Board made up of key Postal Service executives.

Emily Andrew has led the privacy program's team since 2003 and has a strong professional background in operations, consumer affairs, and marketing. Other responsibilities include the oversight, coordination, development and implementation of corporate policies, records management, technologies, and other initiatives that increase customer loyalty, satisfaction, and ultimately, trust in the Postal Service. Emily manages a staff of technical, professional and administrative employees as well as industry consultants supporting this function. She provides communications, training, and other outreach to internal and external audiences on USPS commitment to customers and privacy. Emily also served as Acting Chief Privacy Officer in the summer and fall of 2005. In this capacity, she managed the privacy effects of Hurricanes Katrina and Rita.

Emily is a certified International Association of Privacy Professionals/Government (IAPP/G) member and a member of the Responsible Information Management Council (RIM).
---
GO TO TOP
Jan 31, James M. Jordan III - Attorney, Certified Privacy Professional

James M. Jordan is the former Chief Privacy Leader and Senior Counsel for E-Commerce & Information Technology of General Electric Company, where he led GE's pioneering initiative to implement Binding Corporate Rules for the transfer of personal data from Europe. His law firm, Jordan Legal Counsel, P.C., serves as co-counsel to Crowell & Moring's Privacy and Data Protection Group, focusing on privacy and personal data protection issues. He teams with lawyers from the firm's European offices to assist clients in complying with the European Union Data Protection Directive, ePrivacy Directive and eCommerce Directive, implementation of global privacy programs, and cross-border transfers of personal data pertaining to employees, customers and suppliers. He also advises clients on compliance with U.S. laws pertaining to privacy, electronic marketing and e-commerce, including the FTC Act, CANSPAM Act, Fair Credit Reporting Act (FCRA), Gramm-Leach-Bliley Act (GLBA), Children's Online Privacy Protection Act (COPPA), Health Insurance Portability and Accountability Act (HIPAA), Privacy Act of 1974, and state identity theft and security breach disclosure laws.

As an experienced Chief Privacy Officer (CPO), Jim brings a practical perspective to advice and coaching of CPOs. He also serves as the Program Director for the Conference Board Council of CPOs. In this role he organizes and leads three meetings each year with a group of CPOs to discuss topics of current concern to them. Jim is a Certified Information Privacy Professional (CIPP), serves on the CIPP Advisory Board of the International Association of Privacy Professionals (IAPP), and is the regular instructor for the Workplace Privacy module of the CIPP examination training. Jim is also a "Fellow" of the Ponemon Institute and a member of its Responsible Information Management (RIM) Council.

Jim is a member of the Georgia Bar Association (Intellectual Property Law Section, Technology Law Section). He is admitted to practice law before U.S. Supreme Court (2004), U.S. Court of Appeals for the 11th Circuit (1989), U.S. District Court for the Northern District of Georgia (1988), Supreme Court of Georgia, and all Georgia state courts (1988). He is also admitted to practice before the U.S. Patent & Trademark Office (1994).
---
GO TO TOP
Jan 24, David Smith - Victim of Criminal Identity Theft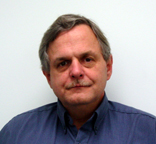 David Smith is a resident of Georgia. He lived in Rhodesia Africa from 1963 to 1974. From 1975 through 1979 he served in the US Navy. In 1980 he started working for Delta Airlines as a Machinist handling downed aircraft due to maintenance. He found out that he was a victim of criminal identity theft and that warrants were issue for him for felonies that he didn't commit back in February. 1998. He still is experiencing the nightmare of identity theft and contacted our office for help. Listen to this terrifying tale of the insidious problems that occur when someone steals your life to commit crimes. Find out how to deal with this as Mari actually advises David in this interview so that he can clear his name, and the audience can get valuable information to protect themselves as well.
---
GO TO TOP
Jan 17, Gene Tsudik, PHD - UCI Professor of Computer Science, and Expert on Networking Security

Gene Tsudik is a Professor in the Department of Computer Science at the University of California, Irvine. He has been conducting research in internetworking, network security and applied cryptography since 1987. He obtained his Ph.D. in Computer Science from USC in 1991 for research on firewalls and Internet access control.

Before coming to UC Irvine in 2000, he was a Project Leader at IBM Zurich Research Laboratory (1991-1996) and USC Information Science Institute (1996-2000). Over the years, his research interests included: routing, firewalls, authentication, mobile networks, e-commerce, anonymity, group communication, digital signatures, key management, ad hoc networks, as well as database privacy and secure storage.

Since 2003, Professor Tsudik has been serving as Associate Dean of Research and Graduate Studies in the Bren School of Information and Computer Sciences at UCI. In the Spring of 2007, he will be going to Italy as a Fulbright Scholar to lecture and conduct research at the University of Rome (La Sapienza) on the subject of electronic privacy.
---
GO TO TOP
Jan 10, Professor Marc-Aurele Racicot - Information Privacy Expert

Marc-Aurele Racicot - Professor and Manager of Certificate Program in Information Access and Protection of Privacy-University of Alberta

Marc-Aurele Racicot is a member of the Quebec Bar and is presently a staff lawyer with the Office of the Information Commissioner of Canada. He is a member of the Canadian Association of Professional Access and Privacy Administrators (CAPAPA) and of the Association sur l'acces a l'information et la protection de l'information (AAPI). He is currently a graduate student in the LLM Program at the Law Faculty, University of Alberta. His research centres on the open courts principle and access to information and protection of privacy.

Mr. Racicot is co-author of the works Federal Access to Information and Privacy Legislation Annotated and Protection of Privacy in the Canadian Private Sector published by Thomson-Carswell. In 2003, Mr. Racicot began his work with the Faculty of Extension - University of Alberta Information Access and Protection of Privacy (IAPP) Certificate Program when he wrote two modules for the course Access in a Liberal Democracy. As part of a secondment, Mr. Racicot is entering his third year as Assistant Adjunct Professor and Manager of the IAPP Certificate Program. All IAPP Certificate Program courses are now offered in French and English.

Mr. Racicot has travelled extensively to lecture on access to information and privacy law, has written articles, and given conferences on the subject. He acts as advisor to the CAPAPA's executive committee. In spring 2005 Mr. Racicot was invited to India to participate in a conference organised by the Commonwealth Human Rights Initiative in New Delhi to provide commentary on India's proposed Central Right to Information Act. Also in 2005, he co-authored with Dr. Edward C. LeSage a paper titled Emerging "Convergent" Professionalizing Occupations and Canadian University Continuing Education Units (prepared for Annual Conference CAUCE 2005) and chaired a national committee of experts who created a comprehensive access and privacy Health Information course. This IAPP course was offered for the first time in fall 2006.
---
GO TO TOP
Jan 03, Alisa McDermott - Financial Idendtity Theft Victim

Alisa McDermott is a Colorado resident, Insurance Broker, and mother of 4 children, with 2 living still at home. She is President of the local Business Association, and a member of many local clubs and organizations. She has been a positive contributing member of her community.

In the year 2000 she found out she was the victim of identity theft and what this would mean for her and her family. Her nightmare has lasted for six years - she is still trying to clear her name and credit from the horrible scene of Identity Theft.

Unfortunately, her identity thieves used her social security number which they found on her driver's license and other identity documents, and the social security numbers of her family members to impersonate her and her daughter. She has spent endless hours writing letters, mail blasting, and enduring the red tape of the frustration with banks, credit card companies and credit bureaus.

At the time when she was attacked by the identity thieves, she was a single mother of 4 children. She was starting all over again after having been a housewife for 13 years. She wanted a new and better life after the transition of divorce- she bought an old Victorian house in a little farm community, and was looking forward to the great peace and quiet her town would bring her family.

She had a new job, and was working hard to make a positive adjustment for herself and her kids. One day, she went to a local town to have her oil changed in her car, and while waiting in the lobby, someone stole her purse. This was the beginning of her long lasting ordeal of identity theft.

Her victimization of Identity Theft has devastated her family, finances, and her peace of mind. She is so outraged that when she gets her life back, she wants to help other people in her circumstance get things back on track. By sharing her story in this interview, she hopes, it will also enlighten others to what can happen and to them and show them ways to address the problem. So at the age of 43 Alisa is starting over with her identity, her credit, and her life. With a new marriage and a new outlook, she is looking forward to rebuilding her life that the identity thieves have stolen.
---