For latest shows, click on This Week on Subversity below.
Subversity broadcasts are on hiatus since June 20, 2011
but we are occasionally airing Internet-based programming
during the Summer 2011
Through Spring Quarter 2011,
it was broadcasting on Mondays at 5 p.m.
since Spring Quarter 2010
on KUCI, 88.9 FM
and was Web-cast live at kuci.org.
Audio available as free podcasts on KUCI podcasts or iTunes Shop
For KUCI Public Affairs shows, check out: KUCI Talk.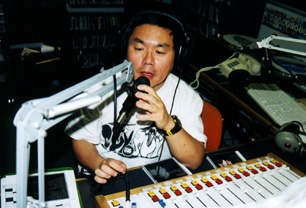 Contents
Subversity, which began broadcasting on KUCI in September 1993, returned to the air with the Fall, 2005 KUCI schedule!
Our first show after a hiatus of 2 years was on September 30, 2005.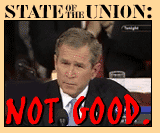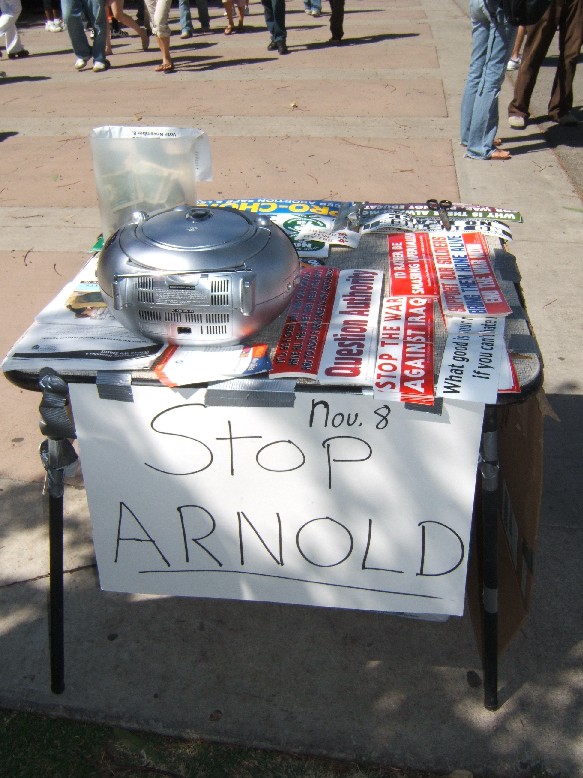 UC-AFT table at UCI in October 2005. Photo &copy 2005 Daniel C. Tsang
---

An Alternative Voice of Dissent since 1993
Promo leaflet: html
Subversity, in its weekly interviews with grassroots activists and progressives within and beyond the Orange Curtain, offers timely analysis of the anti-war movement and resistance to the national security state.

The show host, Dan Tsang, was a successful plaintiff in the ACLU lawsuit, Tsang v. CIA.
Previously, he also hosted Alternative News, on KUCI .

Contact Subversity, KUCI, PO Box 4362, Irvine CA 92616; or send queries online below.

For KUCI's homepage, click here: KUCI.

Feedback encouraged immediately after each show: Call KUCI Studio at (949) 824-5824 or send e-mail

to subversity@kuci.org.
LAST UPDATED: 3/21/2011
Number of visitors to this site since 3/29/96:

Counter courtesy of Web-Counter.
Copyright &copy Daniel C. Tsang 1993 to 2011. All Rights Reserved.
---