Protect Your Privacy in the Information Age
Now on every WEDNESDAY afternoon from 5-6 PM LIVE, Pacific Time
on 88.9 FM in Irvine
and WORLDWIDE live audio streaming at www.kuci.org
Call in during the show: 949-UCI-KUCI OR 949-824-5824
KUCI/Privacy Piracy Fund Drive Donors
We want to give a special thank you to those who donated to the KUCI Fund Drive in special support of Privacy Piracy
Previous Guests
Visit our Archives for previous guest interviews
GO TO TOP
Dec 31, Paul Fogel - Noted Appellate Attorney

Paul is a partner in the San Francisco office of Reed Smith LLP, an international law firm. Paul's practice focuses on appeals, writs, post-trial motions, and law and motion matters in a broad range of civil law areas, including unfair competition, health care, trademark infringement, trade secret misappropriation, defamation, products liability, taxation, contracts, public entity law, premises liability, employment, professional negligence, higher education and constitutional law. He has handled more than 350 appellate matters (resulting in some 60 published opinions), including matters in the California Supreme Court, the District of Columbia and Ninth Circuit Courts of Appeals, every Appellate District of the California Court of Appeal, and several other state appellate courts.

Paul has a number of national and regional clients who engage him directly to represent them in appeals and related proceedings. He regularly provides appellate assistance to Reed Smith's trial attorneys and is frequently engaged by non-Reed Smith attorneys to consult on or handle appellate matters. He writes and speaks frequently on Appellate Law and Substantive Law subjects, and has lectured extensibely in Africa and Europe about the rule of law and independence of the Judiciary.

Paul was named one of Northern California's Top 100 Attorneys by Northern California Superlawyer Magazine in 2005, 2007, and 2008, and has been included as a "Superlawyer" in appellate law annually since 2004. He also has been included in Best Lawyers in America since 2006.
---
GO TO TOP
Dec 24, Bruce Fleet - Expert on the workings of Wall Street


Bruce L. Fleet is one of the leading financial advisers in the country. A former Wall Street brokerage "top-producing" broker for more than 20 years, he has been recognized by the media and been awarded numerous professional distinctions. He is a Certified Investment Management Analyst (CIMA) and received the Investment Strategist Certificate from the Wharton School of Business at The University of Pennsylvania, via the Investment Management Consultants Association.

Fleet was also one of Wall Street's top corporate trainers, educating new and tenured investment executives for a major world wide brokerage firm. He is currently the managing principal and Registered Investment Advisor of Fleet Capital Management in Colorado.

The experience Bruce gained through working with both sides of the investment management industry, commission based and fee only, along with his "bird's eye view" of the industry, provides invaluable education and advice for investors. He pulls no punches when sharing this information with his audience.

Bruce has a deep understanding of the benefits and abuses an investor may experience. The fact that Bruce was the target of a "bear market" investor complaint, and was a participant in an NASD arbitration proceeding, allows for a first hand account of the incompetent regulatory process.

Bruce Fleet is a true professional. He has regularly placed his client's interest above those of his own. Many of Bruce's clients live mortgage free due to his persistent advice of living debt free. This action alone has cost Bruce considerable income, as monies available for investments have been used to accomplish this task.

Bruce is working on his second book which is written to help investors revisit some basic, and old, truths from the bible, to assist in making better investment decisions today.
---
GO TO TOP
Dec 17, Serge Matulich and David Currie - Authors of Frauds, Scams and Swindles

Serge Matulich

Dr. Serge Matulich is Professor Emeritus of Accounting at Rollins College in Winter Park, Florida. He earned his BS in Accounting from California State University at Sacramento and his doctorate from the University of California at Berkeley. He is licensed in Florida as a Certified Public Accountant. He is a member of the American Institute of Certified Public Accountants, American Accounting Association, World Future Society, and Fulbright Association.

Prior to coming to Florida in 1984 Dr. Matulich held teaching positions at Indiana University and Texas Christian University. He held visiting positions at University of California at Berkley and University of Texas at Denton, and was a Fulbright Fellow at the University of Pula in Croatia. Dr. Matulich taught at the Crummer Graduate School of Business, Rollins College, in Winter Park, Florida for 18 years and retired in 2001. He has received awards for teaching excellence, service, and scholarship. Dr. Matulich is author of several textbooks and numerous publications in academic and trade journals. He has served as director of public and private corporations, and currently is a director and treasurer of the Mid Florida Chapter Fulbright Association.
David Currie

David M. Currie is Professor of Finance and Economics at the Crummer Graduate School of Business, Rollins College, Winter Park, Florida. He has won awards from national organizations for teaching innovations and from students for the quality of the educational experience. After receiving an undergraduate degree from the University of Florida, Dr. Currie attended the University of Southern California, where he received a PhD. Dr. Currie has published articles and cases in the fields of finance, international education, business management and ethics. He has been a visiting professor at Groupe HEC in France and a Fulbright Scholar in Croatia. Dr. Currie has been an elected official, co-owner of a chain of retail perfume stores, and an examiner for the Georgia Oglethorpe Award Process.
---
GO TO TOP
Dec 10, Carrie Menkel-Meadow - Law Professor, Author, Expert on Conflict Resolution and Ethics

Carrie Menkel-Meadow is a member of the founding law school faculty law at UCI. She is the author of Dispute Processing and Conflict Resolution: Theory, Policy and Practice (2003), and co-author of What's Fair: Ethics for Negotiators (2004, with Michael Wheeler), Dispute Resolution: Beyond the Adversarial Model (2005, with Lela Love, Andrea Schneider and Jean Sternlight), Negotiation: Beyond the Adversarial Model (with Andrea Schneider and Lela Love, 2006); Mediation: Beyond the Adversarial Model (with Lela Love and Andrea Schneider, 2006) and editor of Mediation Theory, Policy and Practice (2000); the author of several other books and over 100 articles on subjects ranging from dispute and conflict resolution, negotiation, mediation, legal procedure, legal theory, legal ethics, feminist theory, law and popular culture and legal education.





She has won the CPR Institute for Dispute Resolution First Prize for Scholarship in ADR three times, (1983, 1991, 1998) and the Rutter Prize for Excellence in Teaching at UCLA Law School (1992) and the Frank Flegal Award for Teaching at Georgetown (2006). In addition to her scholarship and teaching, Professor Menkel-Meadow has trained lawyers, judges, diplomats, government officials, and mediators on five continents and is herself an active arbitrator and mediator. She has served as a mediator or arbitrator in the Wellington Asbestos Claims Facility, the Dalkon Shield Trust, the Merrill Lynch Settlement Program, ICANN domain names disputes, United Educators education disputes and a wide variety of other public and private matters.

She has taught at the law schools of Georgetown University (1992-present), Harvard University, Stanford University, the University of Pennsylvania, the University of California at Los Angeles (1979-98), Temple University, the University of Toronto, Osgoode Hall, York University, the University of Fribourg (Switzerland) and Universidad Alberto Hurtado (Santiago) and Catolica Universidad (Temuco) Chile, and has lectured throughout the world. She served as a Fulbright Scholar in Chile in 2007 where she taught mediation, arbitration, deliberative democracy and civil engagement in a variety of academic and practical settings, while researching topics related to restorative justice. She currently serves as co-editor in chief of the Journal of Legal Education, the International Journal of Law in Context and Associate Editor of the Negotiation Journal, published by the Harvard Program on Negotiation.

Professor Menkel-Meadow holds a B.A. magna cum laude from Barnard College, Columbia University (1971), a J.D. cum laude from the University of Pennsylvania (1974), where she also served on the Law Review and as an Arthur Littleton Legal Writing Fellow, and an LL.D. (Hon.) (1995) from Quinnipiac College of Law. She served on the Board of Directors and as Secretary of the American Bar Foundation, on the Executive Committee of the Center for Public Resources and is a member of the American Law Institute and the American College of Civil Trial Mediators.

Professor Menkel-Meadow began her career as a legal services attorney at Community Legal Services in Philadelphia, was briefly an associate at Dechert, Price and Rhoads, and was a founding faculty member of the clinical program at the University of Pennsylvania Law School. She continues to consult for the federal courts on issues involving ADR, especially on issues of program design and ethics.
---
GO TO TOP
Dec 03, Robert Des Jardins - Lawyer, Author



Robert P. Des Jardins has practiced law in Orange County, specializing in Family Law, for over thirty three years. He received his Bachelors Degree from the University of Connecticut and his law degree from Pepperdine University. Robert is recognized as one of the best lawyers in America and California in a number of independent publications, including Best Lawyers in America. He received the Orange County Trial Layers designation as trial lawyer of the year in 2000. Robert is a past president of the Family Law Section of the Orange County Bar Association. He has served as an editorial consultant of California Family Law Monthly (published by Matthew Bender), a private judge, and as a Judge Pro Tem. Robert published his first novel, The Mistral, in 2007. His new novel is entitled A Darker Shade of Orange.

www.lawyers.com/rpdesjardins

www.6225.myauthorsite.com

www.desjardinsauthor.com
---
GO TO TOP
Nov 26, Annette Martin - Psychic Detective, Medical Intuitive, Medium, Ghost Buster, Opera Singer and Author

As one of America's most versatile psychics, Annette Martin can seemingly do it all. One of the Bay Area's premier psychic's and personalities, Annette Martin has been featured on a variety of national and international TV and Radio programs and specials highlighting her astounding work as a psychic detective, medical intuitive and ghost buster!

Since 1975, Annette Martin has worked as a law enforcement crime detective assistant personally involved in numerous homicide, intelligence and serial killer investigations, many high profile cases drawing media attention. She has worked with over 60 different law enforcement agencies including the FBI. Annette has been called upon by private investigators as well as individuals to help locate missing property.

For over 37 years, Annette Martin has used her psychic ability, to help thousands of people answer questions concerning heart, career, health, emotional issues, departed loved ones.

She has been termed the Radio Psychic due to the many radio programs and appearances around the country and has received national television exposure for her psychic police work and ghost hunting. Martin has been featured on Court TV's Psychic Detective, Entertainment Tonight, The Nancy Grace Show, Catherine Crier Show, 48 Hours, View From The Bay, ABC, CBS, NBC, The Discovery Channel, BBC Discovery, The History Channel, The Travel Channel, Montel Williams, Coast to Coast Radio and many other television and radio shows.

Martin's predictions are uncannily accurate. In a reading requested by John Denver, she said she saw him flying a small craft that would tumble into the ocean. Fifteen years later he would die exactly that way.

Annette is being featured in the San Jose Mercury on Oct. 25th, 2008. There have been many articles in magazines and newspapers, about her work, San Francisco Chronicle, Oakland Tribune, San Jose Mercury, Honolulu Star- Bulletin, Cosmopolitan Magazine, The Enquirer, Fate Magazine, Peninsula Magazine, California Today, Valley Living, Radio & Records, Unicom-Guide, Noi, Blanco Y Negro, VSD, Manchett, Sacramento Bee and Psychic World Magazine.

Annette also possesses a remarkable singing voice which, along with a dramatic flair, led her into an early operatic and musical comedy career. At age 14 she found herself appearing on a weekly television show, The Del Courtney Show. By 17 she was singing small roles and understudying lead roles with the Sacramento Music Circus and the San Francisco and Los Angeles Civic Light Opera Company. She appeared in numerous lead roles in operas and musical comedies around the world. Her operatic career culminated with roles in La Boheme and Manon Lescout in Mexico City, where she became the first North American in 25 years to perform with the Mexico City National Opera. To this day she is still singing concerts and performing with a woman's group, Ladyesong, in California.

This biography, "Gift of the White Light," published May, 2008, about Annette Martin begins when she first discovered her psychic gift at age seven. James N. Frey brings you an in-depth look at the personal and psychic life of a genuine psychic.

Researched, accurate, and interesting, the book gives this 'engaging' account of a woman with special psychic abilities and the mysterious adventures she encounters.



"Gift of the White Light," is full of medical and murder mysteries, a rich and interesting circle of friends, celebrities, law enforcement, FBI, genius engineers, travel, ghosts and her singing career . There are readings with incredible feedback with various people, healing and her career of 37 years with 9 actual cases that she has helped solve working as a psychic detective.

Author: James N. Frey, author of nine novels including Edgar-nominated A Long Way to Die, Literary Guild selection Winter of the Wolves, and four internationally acclaimed creative writing manuals: How to Write a Damn Good Novel, How to Write a Damn Good Novel: Advanced Techniques, The Key, and How to Write a Damn Good Mystery.

"Gift of the White Light," is up on Amazon.com with 24 - 5 star reviews. It is also being carried in Costco's across the country as well.
---
GO TO TOP
Nov 19, Gloria Allred - Attorney, Author and Personality


Ms. Allred is an attorney and a partner in the Los Angeles law firm of Allred, Maroko & Goldberg. She has been practicing law for approximately 32 years. Her law firm, Allred, Maroko & Goldberg, represents plaintiffs in cases involving employment discrimination, including sex, race, age, physical handicap, sexual orientation discrimination, Aids discrimination, sexual harassment and wrongful termination. They are also well-known for their work on behalf of victims in civil rights, rape, child sexual abuse and murder cases.

She has won countless honors for her pioneering legal work on behalf of women's rights and rights for minorities, including the President's Volunteer Action Award for Outstanding Volunteerism presented to her by President Ronald Reagan at the White House.

An active feminist, Ms. Allred founded and is currently serving as President of the Women's Equal Rights Legal Defense and Education Fund (WERLDEF).

Allred was also a host on KABC TalkRadio for 14 years. She was selected by USA Today as one of the 25 most important radio talk show hosts in America. She was also nominated for an Emmy three times for her television commentaries on KABC-TV.

Articles by or about Ms. Allred have appeared in publications such as Time Magazine, The New York Times, Ms. Magazine, The American Lawyer, The Daily News, The Wall Street Journal, The Los Angeles Times, and The London Times.

Most recently, Ms. Allred was named a 2007 Southern California "SuperLawyer" by Law and Media and Los Angeles Magazine. Time magazine called her "One of the nation's most effective advocates of family rights and feminist causes" and the National Law Journal selected her in 1998 as one of "The Most Influential Women Lawyers in America".

Ms. Allred was born in Philadelphia, Pennsylvania, and earned her B.A. with honors in English from the University of Pennsylvania. She earned her M.A. from New York University and her J.D. cum laude from Loyola University School of Law in Los Angeles. She was also awarded an Honorary J.D. from the University of West Los Angeles School of Law. In addition to being an attorney, Ms. Allred holds California life credentials in secondary school education and supervision. She taught in public schools for six and one half years, and was also a lecturer at the University of Southern California for several years.

Ms. Allred has two grandchildren, Sarah and Sam. Her daughter, Lisa Bloom, is an attorney who appears as an anchor on Court TV.

Ms. Allred is the author of her book "Fight Back And Win - My Thirty-Year Fight Against Injustice And How You Can Win Your Own Battles".
---
GO TO TOP
Nov 12, Kevin Connell - President & Chief Executive Officer of Accu-Screen, Inc.

Kevin G. Connell is President & Chief Executive Officer of Accu-Screen, Inc. (1994-Present), and is responsible for the overall growth, development, and management of the organization. The company was founded on his belief that corporations and governmental organizations are in dire need of accurate employment screening and cost containment programs, especially in light of the ever escalating costs of negligent hiring lawsuits, employee theft and worker's compensation fraud. Accu-Screen, Inc. specializes in pre-employment background screening and drug testing services.

Mr. Connell recently served on the Board of Directors of the National Association of Professional Background Screeners (NAPBS); where he was elected by his peers to serve on the board from 2003-2005. NAPBS exists to promote ethical business practices, promote compliance with the fair Credit reporting Act and foster awareness of issues related to consumer protection and privacy rights within the background screening industry. The association provides relevant programs and training aimed at empowering members to better serve clients and to maintain standards of excellence in the background screening industry.

Mr. Connell is a nationally known speaker, author and consultant, and is recognized as an expert on effective employment screening practices that prevent negligent hiring and resume fraud in the workplace. He has been on the adjunct faculty of the University of South Florida for the past decade, where he teaches the course Effective Employee Screening. Mr. Connell also conducts keynotes and seminars for companies, his keynotes and seminars educates and motivates business owners, managers and human resource professionals on the most effective pre-employment screening techniques available today and how companies may legally obtain the information they need to make informed hiring decisions. His expertise extends to the development of policies and procedures to assure a more productive and safe workplace.

He received his Bachelor's Degree in Economics Management from Ohio Wesleyan University, graduating Summa Cum Laude and Phi Beta Kappa. He was a First-Team selection to GTE's Academic All-American Football Team. After graduation, the Procter and Gamble Company employed Mr. Connell as a Regional Manager, where he worked in both the Food Service and Commercial Products Division. At P&G, he won the prestigious Five-Star Award three consecutive years. This National Award recognizes Procter and Gamble's Top Sales Managers throughout North America.

www.accuscreen.com
---
GO TO TOP
Nov 5, Laura Wilson, JD - Privacy Advocate; Business Consultant, Techlex Solutions; Attorney

Laura Wilson will be discussing finding and fixing information security and other compliance gaps in the financial services industry. Despite the great concern expressed by consumers, shareholders, and regulators, significant gaps and bypasses of controls remain. An information security breach has implications for consumers, investors, and the larger market, and may compromise national and global security, so it's important to know that many of these bypasses can readily be fixed.

The companies for which Laura has negotiated and managed complex outsourcing and vendor relationships include:
A publicly-traded global credit card company that co-authored the PCI (Payment Card Industry) standards.
One of the largest publicly-traded mortgage companies in the U.S.
A publicly-traded international investment advisory firm.
Laura works in governance / risk / compliance, deal analysis, and problem resolution related to highly-sensitive systems and data. Her experience encompasses business and legal roles for highly-regulated organizations, including publicly-traded international financial services (banking / payment card industry / mortgages / insurance / investment advisors), venture capital portfolio companies, and numerous software and services projects involving regulated systems and sensitive data.

Laura has trained colleagues on industry standards, gap analysis and risk mitigation. She writes training materials to help stakeholders identify and remedy compliance and security gaps, and verify appropriate due diligence. She volunteers with professional groups and not-for-profits interested in the regulatory, governance, information security and national security implications of financial systems and regulated data.

Laura holds a Juris Doctor, (licensed as an attorney in California), and is a CISA (Certified Information Systems Auditor) candidate (passed CISA exam; certification pending). She is pursuing security certifications including CISSP (Certified Information Systems Security Professional), CFE (Certified Fraud Examiner), and CGEIT (Certified in the Governance of Enterprise IT).

Laura served on active duty for over 8 years in the United States Army. She was a Staff Sergeant, paratrooper, TV / radio broadcaster; served in Military Intelligence, Psychological Operations, Communications, and Public Relations positions; and won several Soldier of the Year awards.
---
GO TO TOP
Oct 29, Therese Stewart - Chief Deputy City Attorney, San Francisc

Since 2002, Ms. Stewart has served as Chief Deputy City Attorney under San Francisco City Attorney, Dennis J. Herrera, overseeing the City and County's civil litigation and representing San Francisco and its officials in key cases. Previously, she was a partner at Howard, Rice, Nemerovski, Canady, Falk & Rabkin, where she handled complex business litigation in state and federal courts.

From February 2004 through May 2008, Ms. Stewart headed a team of deputy city attorneys and private firm lawyers representing Plaintiff City and County of San Francisco in the Marriage Cases, which were litigated in the state trial and appellate courts. She presented oral argument to the California Supreme Court on March 4, 2008, and the high court decision was issued on May 15, 2008. The Marriage Cases consisted of six coordinated cases involving state constitutional challenges to California's laws excluding same-sex couples from marriage. These cases are the first in the nation in which a local government body has joined with lesbian and gay couples to challenge a state's marriage laws. The City and the couples raised claims under the California Constitution's equal protection, liberty, privacy and free association clauses. They prevailed in the Superior Court, lost on appeal, and ultimately won in the California Supreme Court. The May 15, 2008 decision held that the exclusion of same-sex couples from marriage unjustifiably discriminates against lesbians and gay men and denies them of fundamental liberty and autonomy privacy interests in entering into a state-sanctioned family relationship equal in dignity to other state-sanctioned family relationships.

Ms. Stewart and the City Attorney team also defended Mayor Newsom when his decision to issue marriage licenses to thousands of same-sex couples was challenged in 2004. The California Supreme Court ruled that the Mayor and other City officials lacked the power to refuse to enforce the limitation of marriage to opposite sex couples based on their belief that such limitation violated the Constitution.

To learn more about the San Francisco City Attorney's Office go to www.sfgov.org.

Ms. Stewart has long represented parties and amicus curiae in LGBT civil rights cases, including the airlines' challenge to San Francisco's Equal Benefits Ordinance, a lesbian police officer discrimination suit against the City of Sacramento, an early equal protection challenge to the State's denial of equal benefits to partners of lesbian and gay employees, and a case challenging the Defense Department's denial of security clearances to lesbians and gay men.

In the 1990's, Ms. Stewart served as the first Co-Chair of the Bar Association of San Francisco's Committee on Sexual Orientation, which developed guidelines for legal employers on eliminating sexual orientation discrimination. In the 1980's, she served on the Board of the Lesbian Rights Project (currently known as the National Center for Lesbian Rights), and her firm later assisted NCLR in changing its name and obtaining non-profit status. She also served on the Board of Bay Area Lawyers for Individual Freedom, San Francisco's lesbian and gay bar association.

In 1999, Ms. Stewart served as the first openly gay President of the Bar Association of San Francisco. In that capacity, she co-founded BASF's School-To-College Program, which provides mentoring and guidance to inner city high school students to help them prepare for, select, and apply to college.

Ms. Stewart currently serves on a Task Force of the California Judicial Council's Commission on Judicial Independence, and the Boards of the Northern District of California Historical Society and the Legal Aid Society/Employment Law Center. She is also a member of the American Bar Association's recently established Sexual Orientation and Gender Identity Commission. She has previously been a lawyer delegate for Northern District of California to the Ninth Circuit and a State Bar delegate to the American Bar Association.

Ms. Stewart was recognized as a California Superlawyer in 2005, 2006, 2007 and 2008.

Ms. Stewart received her B.A. with Distinction from Cornell University in 1978 and her J.D. from Boalt Hall School of Law in 1981, where she was awarded Order of the Coif and received Am Jur awards in Constitutional and Criminal Law. Ms. Stewart was Editor-in-Chief of Ecology Law Quarterly and a research assistant to Professors Paul Mishkin and William Fletcher. From 1981-1982, she was a law clerk to Judge Phyllis A. Kravitch of the United States Court of Appeals for the Eleventh Circuit.
---
GO TO TOP
Oct 22, Michael Ford - Expert; Buying from Internet Sites, Author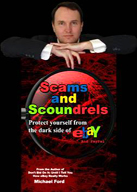 Michael Ford is a seven time author including the following recently published books and video programs:


Don't Bid On It: Until I tell you How eBay really works ©2007, Publisher Elite Minds Inc. ISBN-13: 978-0977476015 You can find more information at www.DontBidOnIt.com
Scams and Scoundrels: Protect yourself from the dark side of eBay and PayPal ©2007, Publisher Elite Minds Inc. ISBN-13: 978-0977476022
Don't Bid On It: Video Classroom ©2007, Publisher Elite Minds Inc. ISBN-13: 978-0977476039
Michael Ford began his eBay career in 1998 and first became an eBay Power Seller in 2001. His software business has expanded beyond eBay, but he still enjoys buying and selling on eBay as a collector of antique arcade games. Michael has authored a number of books on antique arcade games, game restoration, and computer security as well as two eBay books and an eBay video. He is a regular contributor to collector magazines and he is a well known business writer.

Michael has always been an entrepreneur and eBay has helped develop those independent business drives into several full-fledged commercial ventures.

Michael is known for 'telling it like it is' and has a no nonsense approach to business and writing. He focuses on details which led him to document and analyze eBay auctions in a hard hitting way in order to determine what works and what does not. Michael's continued his quest for knowledge by monitoring the unsavory side of eBay which resulted in protection measures that are commonly used to identify fraudulent buyers and sellers.

Michael knows both the good and bad sides of eBay and has shared his experiences and techniques to help eBay members gain the most from eBay without losing their shirt to scammers.

Michael is also a widely known collector of antique arcade games, mostly from the 1940's to the 1970's. He regularly uses eBay to fill out his collection and always looks for an opportunity to promote the arcade game restoration hobby.

Michael has founded a number of companies including Elite Minds Inc, a software development firm specializing in educational and game software, an arcade game restoration company which has published a number of books on antique arcade games, produced specialized circuit boards and other restoration items, and he has created various other specialty companies.
---
GO TO TOP
Oct 15, Amy Alkon - Syndicated Columnist, Author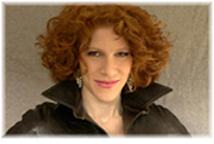 Amy Alkon is an award-winning syndicated columnist whose funny but reason and data-based weekly advice column, The Advice Goddess, appears in over 100 newspapers. Alkon has made numerous TV and radio appearances, including Good Morning America, CNN, MTV, Nightline, Politically Incorrect and Dennis Miller. She is completing a book for McGraw-Hill on the collapse of public manners, called REVENGERELLA: One woman's battle to beat some manners into impolite society. Alkon considers identity theft the height of bad manners, and sees financial institutions with apparently lax security measures in a similar light.
---
GO TO TOP
Oct 8, Fran Maeir - CEO of TRUSTe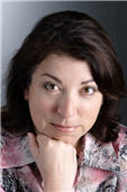 Fran Maier is the CEO of TRUSTe, the leading brand in online privacy. Fran brings 15+ years of experience building consumer brands and enhancing consumer trust. She is known for her expertise in online privacy, online marketing best practices, and marketing to women. As a co-founder of Match.com she established credibility, safety and trust in online dating, making Match.com the favorite dating site for single women. In executive marketing roles at Women.com and Kmart's BlueLight.com subsidiary Fran has both established new start-up online brands and brought blue-chip offline brands onto the Internet.

Since Fran joined TRUSTe in 2001, the company has evolved to expand consumer choice from Web sites to downloadable software. Under Maier's leadership TRUSTe launched new trust services for businesses starting with development of the Sender Score Certified Program, formerly called the Bonded Sender Program, which is widely viewed as the leading legitimate sender program on the market. TRUSTe's latest network reputation service is the Trusted Download Program, which promotes ethical behavior by adware and other software companies by publishing a "whitelist" of certified applications. It is the first downloadable software standards program backed by industry leaders Yahoo! Search Marketing, CNET's Download.com, CA, AOL, and Verizon.

During that time TRUSTe has strengthened its monitoring and dispute resolution platforms while growing in influence and certifying more than 2,000 websites. Fran speaks widely on the issues of privacy, security, and trust, has appeared before the Federal Trade Commission and the US Department of Commerce, and has testified before the United States House of Representative's Subcommittee on Commerce, Trade, and Consumer Protection.

Fran holds a BA and MBA from Stanford University.
---
GO TO TOP
Oct 1, Linda and Jay Foley - Identity Theft Resource Center's Newest ID Theft Survey Results
Linda and Jay receiving
2004 Crime Victim Award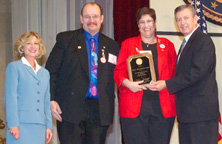 Linda Goldman-Foley
Linda Foley is the co-founder/director of the Identity Theft Resource Center (ITRC), a nation-wide nonprofit identity theft program based in San Diego, California. Established in 1999 in response to the growing need for victim assistance and public empowerment due to the epidemic rise in identity theft, today ITRC is nationally respected for its expertise and work.

As a former victim of identity theft herself, Foley is uniquely suited to understanding the complexities of this crime. ITRC supports thousands of victims through its web site, email and telephone correspondence. Foley developed and wrote the numerous comprehensive publications on ITRC's website (www.idtheftcenter.org) and used by the national office and network of trained volunteers.

Foley provides testimony and information for national and state conferences and taskforces, and remains a resource for legislators throughout the nation. Foley has appeared on numerous major television news show, several talk shows and is widely quoted by major newspapers, radio stations and magazines.

Besides her work in the community, Foley forges partnerships with companies to create better document handling procedures. She has created a workplace ID theft self-assessment inventory for use by businesses that might not want outside consultants to evaluate their company.

She has been honored as the 10Leadership Program (San Diego's ABC affiliate) Individual Leader for 2001, is a recipient of the prestigious Foundation for Improvement of Justice Award (Sept 2000), the 2004 National Crime Victim Service Award presented by U. S. Attorney General for the Department of Justice and commendations by U.S. Senator Dianne Feinstein and former CA Governor Gray Davis.


Jay Foley
Jay Foley is the co-founder/director of the Identity Theft Resource Center, a nationwide, nonprofit identity theft program located in San Diego, California. The ITRC was established in 1999 in response to the growing need for victim assistance and public empowerment caused by the explosive rise in identity theft crime rate.

As the spouse of an identity theft victim, Foley understands the practical and emotional complexities of this crime. Since 1999, he has assisted thousands of victims via email and telephone.

As ITRC's primary criminal justice contact, he has received great support and accolades from members of law enforcement across the country who frequently refer victims to him for assistance. Foley currently sits numerous law enforcement, governmental and legislative taskforces, including JAG and has testified at legislative hearings in various states and in front of Congress.

Foley is also a popular presenter and trainer. He has also appeared on many major television news shows, quoted in most major newspapers and radio stations around the country.

Jay Foley's background includes over 20 years in project management, customer service training, sales and database management. His experience in the US Navy and study for his MCSE and MCDBA certificates has proven to be invaluable in understanding the computer's role in this crime, possible solutions and in anticipating future trends.

He is a recipient of the 2004 Crime Victims Service Award presented by the U. S. Attorney General for the Department of Justice and commendations by Senator Dianne Feinstein and former CA Governor Gray Davis.
Identity Theft Resource Center
PO Box 26833, San Diego CA 92196
www.idtheftcenter.org
email:voices123@sbcglobal.net
Office Line: 858-693-7935
---
GO TO TOP
Sept 24, Van Allen - CEO, TimeLine Recruiting

Van Allen is CEO of TimeLine Recruiting, a physician recruiting firm based in Columbia, Missouri, and part of the Maxim Healthcare Services network of companies.

Allen, who has more than fifteen years experience in medical practice management and physician recruiting, launched TimeLine Recruiting in 1999 to provide high-quality, consultative recruitment services for hospitals, clinics, and private practices located in under-served communities across rural America.

Founded on the belief that families are best-served by medical professionals that become part of a community, TimeLine's approach -- matching the best available doctors to meet the specific needs of a community -- was embraced from the start as a welcome change from the industry norm. And he backed up the TimeLine commitment with the industry's only confirmed money-back guarantee.

"Our desire as professionals and as a company is to help hospitals and medical practices find the doctors that will become more than just a warm body filling an empty chair, but who will develop as people who become intertwined with the towns and neighborhoods that need them," Allen explains.

That philosophy, along with a proven, consistent ability to provide effective, efficient service quickly earned TimeLine Recruiting a sterling national reputation, and Allen expanded the company's reach into more markets. TimeLine Recruiting was acquired by Maxim Healthcare Services a few years ago.

Van holds an undergraduate degree from Southwestern University and a graduate degree from Mary Hardin-Baylor. He makes his home in Columbia, Missouri where he and his wife raise their daughter. Van is an avid golfer and private pilot. He is a frequent speaker and author on issues pertaining to medical practice management and recruiting.
---
GO TO TOP
Sept 17, David Jevans - Chief Executive Officer, IronKey, Inc.

David Jevans' career in Internet security spans more than 10 years, having held senior management positions at Tumbleweed Communications (NASDAQ: TMWD), Valicert (NASDAQ: VLCT), Teros (acquired by Citrix, NASDAQ: CTXS) and Differential. Serving on the CEO's technology council at Apple Computer, Mr. Jevans helped to develop the company's Internet strategy. He also worked in the advanced technology group at Apple, and ran an engineering project involving advanced operating systems. Currently, he serves as the chairman of the Anti-Phishing Working Group (www.antiphishing.org), a consortium of over 1,500 financial services companies, ISPs, law enforcement agencies and technology vendors dedicated to fighting email fraud and identity theft online. The group's sponsors and research partners include the American Bankers Association, eBay, PayPal, Verisign, and Entrust. Mr. Jevans has also testified before congress on Internet security and continues to advise the U.S. Department of Homeland security. He holds numerous U.S. patents, and has a Master of Science degree from University of Calgary, Canada.

www.ironkey.com
---
GO TO TOP
Sept 10, Stephen Wu - Security Expert, Cooke Kobrick & Wu LLP
Sept 10, Lucy Thomson - Information Security, Privacy, and New Technologies Expert
Sept 10, Hoyt Kesterson II - Information Security Expert
Stephen Wu

Stephen Wu is a partner in the Silicon Valley law firm Cooke Kobrick & Wu LLP. He advises clients concerning data security and privacy, electronic commerce, e-discovery, electronic records retention, and digital evidence. His practice also includes technology transactions, intellectual property litigation, and commercial litigation. Before forming CKW, Mr. Wu was VeriSign, Inc.'s second in-house attorney where he was in charge of the company's worldwide policies and practices governing its digital certification secure ecommerce services. Prior to joining VeriSign, Mr. Wu practiced with Jones Day Reavis & Pogue and Kirkpatrick & Lockhart LLP in the areas of computer law, intellectual property, general litigation, and technology transactions. He clerked with a U.S. District Judge in Columbus, Ohio. Mr. Wu was co-chair of the ABA Information Security Committee from 2001 to 2004. He is currently Secretary of the ABA Section of Science & Technology Law.

Mr. Wu is a frequent speaker on secure electronic commerce and information security topics, as well as e-discovery, digital evidence, and electronic records retention. He has written or co-written five books on information security, including Guide to HIPAA Security and the Law (ABA 2007), Information Security: A Legal, Business, and Technical Handbook (ABA 2004), Risk Management for Consumer Internet Payments (NACHA 2002) and Digital Signatures (RSA Press 2002). Mr. Wu received a B.A., summa cum laude, from the University of Pittsburgh in 1985, and received his law degree, cum laude, from Harvard Law School in 1988.
Lucy Thomson

Lucy L. Thomson, J.D., M.S., CIPP/G, has extensive experience as a litigator in complex federal civil and criminal cases and as an expert in information security, privacy, and new technologies. At Computer Sciences Corporation (CSC), a global technology company, she has addressed a wide range of legal, technical, and policy issues in major IT and information sharing programs. This past year, she was appointed Consumer Privacy Ombudsman for three U.S. Bankruptcy Courts to oversee the sale of electronic consumer records. A career U.S. Department of Justice attorney from 1977-2000, Ms. Thomson served in senior positions in the Criminal and Civil Rights Divisions. Ms. Thomson is an ABA Fellow, and represents the D.C. Bar in the ABA House of Delegates. She is a member of the Council of the ABA Section of Science & Technology Law and chairs its Homeland Security Committee. She served on the D.C. Bar Board of Governors, as Bar Secretary and President of the Women's Bar Association and its Foundation. She was the guest editor of the Symposium on Homeland Security in JURIMETRICS: THE JOURNAL OF LAW SCIENCE AND TECHNOLOGY (2007), and is a frequent contributor to the IAPP Privacy Advisor.

In recognition of long-time public service, she received the Heroines in Technology Award. Ms. Thomson is a past Alumni Trustee of Andover. She earned a master's degree from Rensselaer Polytechnic Institute (RPI) in 2001, and her J.D. from Georgetown University Law Center.
Hoyt Kesterson II

Hoyt L. Kesterson II is an Arizona-based technology expert with more than 30 years of experience in the field of information security and related technologies. For 20 years he chaired the international standards group that created the X.509 certificate, a fundamental component in digital signature and securing web transactions. He has been working with the ABA's Information Security Committee for nearly 20 years on the effects of digital data and electronic signature.



---
GO TO TOP
Sept 3, Sandra Hughes - Global Ethics, Compliance and Privacy Executive at the Procter & Gamble Company

Sandra R. (Sandy) Hughes is the Global Ethics, Compliance and Privacy Executive at the Procter & Gamble Company, headquartered in Cincinnati, Ohio, USA. Procter & Gamble's privacy program has been designed and implemented to promote trust among consumers, employees and other constituencies by protecting an individual's rights to privacy as they would expect. The purpose of the Ethics &Compliance organization is to put tools and processes in place to minimize the possibility of a breach that could negatively impact corporate reputation and shareholder value. Sandy's challenge in having both programs is to identify synergy opportunities for improved efficiencies across compliance programs and deeper integration of accountability within P&G's high performance culture, to maximize corporate growth.

Sandy is a Certified Information Privacy Professional (CIPP) and President of the International Association of Privacy Professionals. She is also leader of the Privacy, Security and Technology working group of the US Council of International Business (USCIB), and serves on the State of Ohio Chief Privacy Officer Advisory Board. She is a founding member of the Public Policy Steering Committee of EPCglobal, a standards organization that utilizes Radio Frequency Identification (RFID). She has participated in multi-industry and consumer efforts to create EPC and RFID guidelines for responsible use of the technology for item level tagging. She is a chapter author in the book, "RFID: Applications, Privacy and Security" edited by Simson Garfinkel and Beth Rosenberg and a frequent speaker on Global Privacy topics as well as EPC/RFID.

Sandy's career spans over 30 years at the Procter & Gamble Company, with global, regional and local assignments in the US (Ohio & Alabama), Germany and Belgium.
---
GO TO TOP
Aug 27, Barbara Lawler - Chief Privacy Officer, Intuit

Barbara Lawler is the first Chief Privacy Officer at Intuit, makers of, TurboTax®, Quicken®, QuickBooks®, and other specialized software and services that transform business and financial management for small businesses, accounting professionals, taxpayers and consumers. The California-based firm has over 7,500 employees with major offices in 13 states, in Canada, United Kingdom and India with customers around world. Lawler leads the Intuit privacy team, and is responsible for creating and driving privacy and personal information use strategy, policy and implementation, regulatory analysis to deliver the best experiences to customers and employees. Intuit was recognized as the second "Most Trusted Company for Privacy" in 2008.

Prior to Intuit, Barbara was the CPO at Hewlett Packard. While there, she lead a global team responsible for online and offline privacy strategy, policy and standards creation to support the HP brand and standing as an exemplary corporate citizen. She was the driver for implementing customer-friendly privacy policies and practices, helping HP to become a recognized leader in privacy, culminating in HP's selection as the "Most Trusted Company for Privacy" in 2005.

Barb is a former member of the International Association of Privacy Practitioners (IAPP) Board of Directors, the Center for Information Policy Leadership (CIPL) Executive Committee, Ponemon Institute RIM Council Advisory Board Chair, and has served on the California Office of Privacy Protection Advisory Board. She is speaks frequently on privacy issues and has testified before the U.S. Congress House and Senate and the Internal Revenue Service. Her past management experience includes direct and channel marketing, data management and systems administration. Barb is a graduate of San Jose State University with a B.S. in Business with concentration in Business Law, minor coursework in Advertising and a Marketing Communications Certification. She is a graduate of the Leadership Los Gatos community leadership program. When not working on privacy, Barb spends time as a Girl Scout Leader.

Visit the Intuit Privacy webpage at http://www.intuit.com/privacy/
---
GO TO TOP
Aug 20, Paul Paray - Security and Privacy Expert
Aug 20, Scott Ernst - Technology Security and Privacy Expert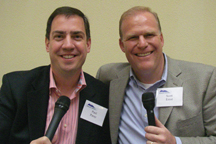 Paul Paray (on left in photo)
Paul provides consultative advice to those companies looking to navigate new media, tech E&O, and privacy exposures. Paul has held a number of senior insurer positions, including most recently with the CNA miscellaneous professional liability division where he helped lead the team tasked with growing the CNA media and technology E&O products. Before that, he was the Technology and Media Product Manager for National Union/AIG where he developed and managed media and network security products for the professional liability division. Prior to that, he managed the New York Regional office for AIG eBusiness Risk Solutions and was the Director of Complex Claims at AIG Technical Services responsible for handling some of its biggest technology E&O and media claims.

Prior to entering the insurance industry in 2002, Paul was the owner of an intellectual property law practice; was General Counsel and EVP of Geometrix, Inc. in San Jose, California; and was a commercial litigator with Lord Day & Lord and Pitney, Hardin Kipp & Szuch. Paul has authored numerous articles published in periodicals such as the Newsletter of the Federation of Defense and Corporate Counsel; The Risk Management Letter; and CyberEdge Journal. He has been an invited speaker at numerous events, including: RIMS Annual Meeting; ABA, Litigation Section, Insurance Coverage Committee Annual Meeting; and Law Journal Seminars Future of E-Commerce Seminar. He has been interviewed and quoted by numerous periodicals, including: Crittenden Specialty Coverages Insider; Christian Science Monitor; Smart Reseller; The Financial Post; The Newark Star-Ledger; The New York Times; The Toronto Globe and Mail; and The Vancouver Sun.

Paul is a graduate of Muhlenberg College and Seton Hall University School of Law.
Scott Ernst (on right in photo)
A 20-year industry veteran, Scott provides advisory and advocacy services related to technology, media, data security and privacy risks. In addition, Scott's broad P&C background provides him with a valuable understanding of numerous risks and coverages including; management liability, commercial property, casualty, and various non-standard risk transfer designs. In his current role, Scott's work increasingly entails technology and media E&O, intellectual property protection, the effective protection of intangible assets and the rapidly emerging issues of data security and privacy.

Scott has held a number of senior positions in the insurance industry including management positions at Marsh & McLennan, Frenkel & Co. and Chubb Executive Risk. Scott also founded and served as President of Insurecast, a specialty technology risk management firm which was subsequently acquired by a larger brokerage.

Scott is a published author and has spoken on insurance topics at seminars sponsored by the Professional Liability Underwriting Society, The Risk and Insurance Management Society (RIMS), the New York State Bar Association, the New Jersey State Bar Association, and the New Jersey Insurance Coverage Institute.

Scott is a member of the Professional Liability Underwriting Society (PLUS) and former Chair of the PLUS Eastern Chapter. Scott is a graduate of The University of Michigan School of Business.
---
GO TO TOP
Aug 13, Erwin Chemerinsky, Esq. - Founding Dean of University of California, Irvine Donald Bren's School of Law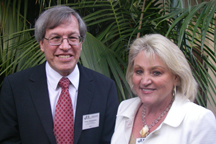 Erwin Chemerinsky, a nationally renowned professor of constitutional law and federal civil procedure at Duke University, was named founding dean of UC Irvine's law school, effective July 1, 2008. As dean, Chemerinsky will be responsible for the school's academic and administrative leadership, including developing and implementing a scholarly and educational vision that will take the school from start-up to top-tier status; managing the school's budget; and cultivating a broad base of private and corporate support for a new building and a law library.

Chemerinsky has been the Alston & Bird Professor of Law and professor of political science at Duke University since 2004. Previously he was the Sydney M. Irmas Professor of Public Interest Law, Legal Ethics & Political Science at the University of Southern California Law School for 21 years, and director of the university's Center for Communications Law & Policy from 2000 to 2004. He also served as a professor at DePaul College of Law from 1980 to 1983, and practiced law as a trial attorney with the U.S. Department of Justice and at Dobrovir, Oakes & Gebhart in Washington, D.C.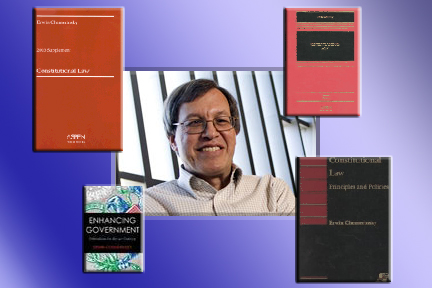 Chemerinsky is the author of four books: Federal Jurisdiction (2007), Constitutional Law: Principles and Policies (2006), Constitutional Law (2005), and Interpreting the Constitution (1987). He is the author of more than 100 articles that have appeared in journals such as the Harvard Law Review, Michigan Law Review, Northwestern Law Review, University of Pennsylvania Law Review, Stanford Law Review and Yale Law Journal. He regularly writes on the Supreme Court for California Lawyer, Los Angeles Daily Journal and Trial Magazine, and regularly serves as a commentator on legal issues for national and local media. In 2005, he was named by Legal Affairs as one of the "top 20 legal thinkers in America" and the Daily Journal named him one of the most influential lawyers in California annually from 1998 to 2003.

He is a recipient of the 2003 President's Award from the Criminal Courts Bar Association, the 2003 Freedom of Information Award from the Society for Professional Journalists, the 2002 Community Service Award from the Western Center on Law & Poverty, the 2001 Community Service Award from the Anti-Defamation League and the 2001 Clarence Darrow Award from the People's College of Law, to name just a few. He frequently argues appellate cases, including in the U.S. Supreme Court and the U.S. Courts of Appeals, and has testified frequently before congressional and state legislative committees. He received his bachelor's from Northwestern University and J.D. from Harvard Law School. http://www.law.uci.edu/
---
GO TO TOP
Aug 6, Dr. Alan Westin - Privacy Expert, Professor, Author

Dr. Alan F. Westin is Professor of Public Law and Government Emeritus at Columbia University; former Publisher of Privacy & American Business; and former President of the Center for Social & Legal Research. He is the author or editor of 26 books on constitutional law, civil liberties and civil rights, privacy, and American politics, and has been listed in Who's Who in America for three decades.

In 2005, Dr. Westin received the Privacy Leadership Award of the International Association of Privacy Professionals, the leading U.S. organization of business, government, and non-profit privacy officers.

Professor Westin's major books on privacy -- Privacy and Freedom (1967) and Databanks in a Free Society (1972) -- were pioneering works that prompted U.S. privacy legislation and helped launch global privacy movements in many democratic nations in the 1960's and 70's. He has also specialized in studying the impact of information technologies on national and local governmental operations, from decision-making to citizen services and freedom of information administration, illustrated by his 1971 book, Information Technology in a Democracy.

Over the past forty years, Dr. Westin has been a member of U.S. federal and state government privacy commissions and an expert witness before legislative committees and regulatory agencies. These activities cover privacy issues in financial services, credit and consumer-reporting, direct marketing, health care, telecommunications, employment, law enforcement, online and interactive services, survey research, and social-services.

Dr. Westin has been a privacy consultant to many U.S. federal, state, and local government agencies and government research foundations. These include the Departments of Commerce and Energy, the National Institute of Occupational Health and Safety, the General Services Administration, the National Bureau of Standards, Department of Justice Bureau of Justice Statistics, National Science Foundation, the New York State Identification and Intelligence System, and SEARCH: The National Consortium o f State Criminal Justice Information Systems.

He has consulted on privacy and helped write privacy codes for over one hundred companies, including IBM, Security Pacific National Bank, Equifax, American Express, Citicorp, Bell Atlantic, Intel, Empire Blue Cross and Blue Shield, Prudential, Bank of America, Chrysler, A.T.&T., SmithKline Beecham, News Corporation, VISA, Merck, and Glaxo Wellcome.

He has also spoken about privacy at more than 800 national and international business and industry and scholarly meetings since the late 1960's, as well as appearing on hundreds of national and international television programs. He has keynoted privacy conferences around the world, from Canada to England, France, the Netherlands, Germany, Austria, Italy, Sweden, Japan and Hong Kong.

Between 1978 and 2008, he has been the academic advisor to Louis Harris & Associates (now Harris Interactive) for more than 50 national surveys of public and leadership attitudes toward consumer, employee, and citizen privacy issues, in the United States, Canada, Germany, Britain and Japan. He has also done 20 planning and proprietary privacy surveys for companies, generally with Opinion Research Corporation of Princeton, N.J.

In 1993, Dr. Westin founded Privacy & American Business, a non-profit think tank that provided expert analysis and a balanced voice on business-privacy issues. P&AB published a bi-monthly newsletter; conducted an annual national conference in Washington on "Managing The Privacy Revolution"; and led a Corporate Privacy Leadership Program and a Global Business Privacy Policies Project. P&AB also managed privacyexchange.org - a global Internet web site on consumers, commerce, and data protection worldwide, covering privacy developments in over 100 nations. The Center finished its work in the Fall of 2006.

Also in 1993, Dr. Westin founded - along with Washington attorney Robert R. Belair - the Privacy consulting Group (PCG). This is now the oldest privacy-consulting boutique in the U.S. Its clients include leading financial services, telecommunication, pharmaceutical, health-care, and Internet firms. Current clients include Google, Boeing, and Yahoo! PCG leads the Center for Strategic Privacy Studies and Programs as well as the Program on Electronic Health Records and Privacy. PCG also partners with Harris Interactive on surveys dealing with consumer, employee, and citizen privacy.
---
GO TO TOP
July 30, Andrew Serwin - Attorney, Privacy Expert- Author: Information Security and Privacy

Andrew B. Serwin is the founding chair of the Privacy, Security, and Information Management Practice and is a partner in the San Diego office of Foley & Lardner LLP. He is a member of the Intellectual Property Litigation, Information Technology and Outsourcing, General Commercial Litigation, and the Trademark and Copyright Practice Groups. He is also a member of the Venture Capital, Emerging Technology, Life Sciences, and Health Care Industry Teams.

Mr. Serwin has extensive experience in privacy and security matters, including state, federal and international restrictions on the use and transfer of information, security breach compliance, incident response, marketing restrictions, and the drafting and implementation of privacy and security policies. Mr. Serwin also advises media and Internet companies regarding online contracting issues, licensing issues, domain name issues, and intellectual property issues, as well as litigation resulting from information security incidents.

Mr. Serwin has unique experience in representing start-up and Internet companies because he served as President and General Counsel of an online political magazine, InPolitics.com. Mr. Serwin has broad experience in technology and business law, including corporate finance, partnership law, securities, e-commerce, software development and licensing, intellectual property licensing and protection, manufacturing and distribution arrangements, joint ventures, information technology transactions, as well as real estate transactions. He has also advised hedge funds and broker dealers in a variety of transactions.

Mr. Serwin's litigation practice includes unfair competition matters; intellectual property litigation; corporate governance disputes; complex commercial litigation; e-commerce matters; partnership disputes and real property matters.

He is the author of "Information Security and Privacy: A Practical Guide to Federal, State and International Law", a 2,000 page treatise that examines all aspects of privacy and security laws, published by Thomson-West. Mr. Serwin is also the author of the "Internet Marketing Law Handbook", also published by Thomson-West, which covers topics such as privacy and security, commercial e-mail laws, spyware and unfair competition law. He is also the author of West's Corporate Counsel's Primer on International Privacy and Security (July 2007), the advertising section of the "ABA Model Web Site: A Knowledge Management Approach to E-Business Model Web Site" that provides guidance on "best practices" for Internet issues, as well as Co-Chair and principle author of the Privacy and Security Section of the ABA's new publication, "Selling Products and Services and Licensing Software Online: An Interactive Guide With Legal Forms and Commentary to Privacy, Security and Consumer Law Issues", (June 2007).

Mr. Serwin was recently appointed to the privacy and the legal subcommittees of the Privacy & Security Advisory Board of the California Health and Human Services Agency by the California Office of HIPAA Implementation. The committee is charged with developing standards for California's Interoperable Health Information Exchange for electronic health information, which includes creating and adopting a process to develop and set overall standards, overseeing the coordination, analysis, and promulgation of privacy and security requirements for the Health Information Exchange, researching and developing model contracts and related documents, and providing guidance regarding the interaction of HIPAA and California law. He is also a member of the San Diego Chapter of the San Diego FBI Infragard Group, an organization dedicated to promoting ongoing dialogue and timely communication between information technology companies and the FBI. As a member, he receives daily, non-public briefings on information security and other threats, including early warnings about new attacks on financial services companies or healthcare providers.

He was also recognized as a "Southern California Super Lawyer" in 2007 and 2008, is AV-rated by Martindale Hubbell, and was previously identified as one of the leading intellectual property attorneys by the Daily Transcript in its 2005 "Top Attorneys List." He is also the former Co-Chair of the California State Bar's Cyberspace Law Committee, and the former chair of the San Diego County Bar Association's Web site Committee from 2002-2004. Mr. Serwin is also a frequent presenter and commentator on technology and legal matters. He is also a columnist for The Daily Transcript on technology issues.
Mr. Serwin also serves on the editorial board of Thomson-West's Cyberspace Lawyer, as well as the Privacy and Information Law Report. He is also a member of the Publications Board of the Business Law Section of the American Bar Association.
(619) 685-6428
www.FOLEY.COM
---
GO TO TOP
July 23, Mark Sevigny - Prosecutor, White Collar Crimes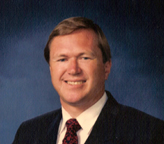 Mark Alan Sevigny graduated from the University of San Diego with a Juris Doctor in May 1977, after receiving a BA from San Diego State in Political Science with honors in 1973. He passed California State Bar Exam in August 1977 and went to work for the Orange County District Attorney's Office in February of 1978. In his thirty years as prosecutor, Mr. Sevigny tried over ninety jury trials, including twenty-five homicides, eleven felony sexual assault cases, and numerous major fraud cases. He worked in almost every unit of the office, including five years in the Major Fraud Unit in the 1980's and again between January 1999 and February 2008.

His activity in gang homicide investigations and prosecutions between 1990 and 1994 helped to formulate the legal and evidentiary strategies by which gang-related homicide cases were vigorously pursued and tried in Orange County.

From 1995 through 1997 he worked as one of the lead attorneys in the criminal investigation of the Orange County Bankruptcy case, including a nine-month presentation of evidence to the Orange County Grand Jury concerning the role of investment firms in the county's financial calamity. This investigation eventually led to a $30 million unfair business practices settlement with Merrill Lynch.

After that he served as supervising deputy district attorney in charge of Law and Motion of the District Attorney's Office for over a year and a half before returning to the Economic Crimes Unit in 1999 to be part of the Major Fraud and High Tech Crimes division.

During his tenure with the office Mr. Sevigny trained fellow prosecutors in the District Attorney's Office and through the California District Attorneys Association on documentary evidence, identity theft, complex case preparation, and major fraud issues.

Mr. Sevigny officially retired from the district attorney's office in February 2008, but still works there as a prosecutor on a part-time basis. He is also available as a consultant to private industry and insurance companies on issues relating to fraud and computer-related crimes.
---
GO TO TOP
July 16, Jonathan Zittrain, Professor, Author of the "Future of the Internet and How to Stop It".


Jonathan Zittrain holds the Chair in Internet Governance and Regulation at Oxford University and is a principal of the Oxford Internet Institute. He is also the Jack N. and Lillian R. Berkman Visiting Professor for Entrepreneurial Legal Studies at Harvard Law School, where he co-founded Harvard Law School's Berkman Center for Internet & Society in 1996. With students, he began Chilling Effects, a web site that tracks and archives legal threats made to Internet content producers. Google now sends its users to Chilling Effects when it has altered its search results at the behest of national governments.

His research interests include battles for control of digital property and content, cryptography, electronic privacy, the roles of intermediaries within Internet architecture, and the useful and unobtrusive deployment of technology in education. He was co-counsel with Lawrence Lessig in Eldred v. Ashcroft, which challenged the Sonny Bono Copyright Term Extension Act of 1998. The case lost 7-2 at the Supreme Court.

He performed the first large-scale tests of Internet filtering in China and Saudi Arabia in 2002, and now as part of the OpenNet Initiative he has co-edited a study of Internet filtering by national governments, "Access Denied: The Practice and Policy of Global Internet Filtering."

His book about the future of the now-intertwined Internet and PC is available Yale University Press and Penguin UK -- and under a Creative Commons license.

Papers may be found at http://www.jz.org.
---
GO TO TOP
July 9, Larry Ponemon - Privacy Expert, Researcher
July 9, Susan Jayson - Privacy Expert, Researcher
Larry Ponemon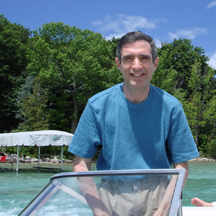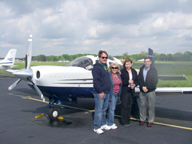 Dr. Larry Ponemon, is a pioneer in the development of privacy audits, privacy risk management and ethical information management. He is the chairman and founder of The Ponemon Institute. Based upon his vast experience in the fields of corporate governance, privacy compliance, data protection and business ethics, he consults with leading multinational organizations on global privacy management programs. Dr. Ponemon was appointed to the Advisory Committee for Privacy for the United States Federal Trade Commission and to two California State task forces on privacy and data security laws. Dr. Ponemon was recently appointed by the Governor of Arizona to serve as public member of State Board of Optometry. Dr. Ponemon has held chaired faculty positions at Babson College and SUNY Binghamton and he's published dozens of articles and five learned books. He is a frequent media commentator on privacy and other business ethics topics for CNN, Fox News, CBS, CNBC, MSNBC, The Wall Street Journal, New York Times, Washington Post, USA Today, Financial Times, Business 2.0, Newsweek, Business Week, U.S. News & World Report, Computerworld, CIO Magazine, Industry Standard, Boston Globe, InfoWorld, InformationWeek, Forbes, Fortune, CFO Magazine, Red Herring, Dow Jones News and others. His research studies are well respected and have a profound impact on the manner in which corporations are changing their approach to important privacy issues.You can learn more at www.ponemon.org
Susan Jayson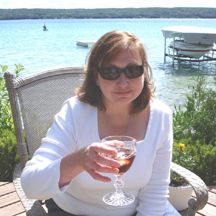 Susan Jayson is executive director and co-founder of Ponemon Institute, LLC. In this role, Susan is responsible for managing the Institute's operations, including research on privacy and information management issues. Susan's background includes marketing, investor relations and corporate communications for such leading organizations as KPMG Peat Marwick, Arthur Andersen and the Financial Relations Board.

Susan has a B.A. degree from Wayne State University and an MBA from Fordham University.





---
GO TO TOP
July 2, Eric Lichtblau, Prize Winning Author, Author of Bush's Law ; the Remaking of American Justice


Just months after September 11, the Bush Administration, without court-approved documents, secretly authorized the National Security Agency to eavesdrop on Americans and others inside the US to search for terrorist activity. Lichtblau's eye-opening reports have helped the public to make sense of this post-9/11 story that questions the reach of presidential powers, and how the government balances homeland security against the civil rights of Americans.

For his work on the domestic spying scandal, Lichtblau is the recipient of a Goldsmith Prize for Investigative Reporting and is also this year's recipient, with Times reporter James Risen, of the Pulitzer Prize for National Reporting. The Pulitzer jury applauded them "for their carefully sourced stories on secret domestic eavesdropping that stirred a national debate on the boundary line between fighting terrorism and protecting civil liberty."

Lichtblau has recently uncovered more government monitoring activities. The Swift story, in which counter-terrorism officials accessed the banking transactions of thousands of Americans from an international database, has alarmed many. The government's departure from typical practice in how they acquire large amounts of sensitive financial data has stirred concerns about legal and privacy issues.

Eric Lichtblau covers federal law enforcement and national security issues for the Washington bureau of The New York Times. Before coming to the Times, he worked for the The Los Angeles Times for 15 years in both California and Washington, focusing on investigative reporting, legal affairs and law enforcement. He is currently working on a book on the remaking of federal law enforcement since 9/11.

Lichtblau is also a guest commentator on television, appearing frequently on CNN, CNBC's Hardball, PBS's NewsHour with Jim Lehrer, and C-SPAN's Washington Journal. He also appears regularly on NPR's All Things Considered. Lichtblau has given speeches for Cornell University, Syracuse University, Mensa, judicial and academic conferences, and other forums.
---
GO TO TOP
June 25, J. Craig Williams - Attorney, Technology Law, Author of "How to Get Sued"


J. Craig Williams is the founding member of WLF | The Williams Lindberg Law Firm, PC Mr. Williams' practice focuses in the areas of complex business litigation with emphasis on environmental, real estate, land-use and technology law, together with their respective insurance coverage and related tort issues. Mr. Williams also handles white-collar criminal matters.

Mr. Williams is author of How To Get Sued : An Instructional Guide- a witty approach to litigation. From the top 10 ways to get sued to the unwritten rules for dealing with judges, author J. Craig Williams shines an irreverent light on America's court system. The author of the popular blog "May It Please the Court", Williams puts together an entertaining, accessible take on the world of litigation. Readers will walk away amused and enlightened, and with a better view of what the world of litigation is really like in America's courtrooms.

His popular blog "May It Please the Court", which gets more than 13,000 hits daily and is a three-time award winner from the Los Angeles Press Club. His views also are featured on Legal Talk Network, an internet radio show where he is a co-host on "Lawyer2Lawyer."

An accomplished speaker, Mr. Williams lectures as an adjunct professor at the University of California at Irvine on Toxics Law, the UCI Extension Environmental Management Program on The Regulatory Framework for Hazardous and Toxic Materials, Stanford Law School on Environmental Insurance Coverage, the University of Iowa College of Law on Trial Advocacy and at Chapman University School of Law on Legal Writing and Research.

He was a contributing reporter on environmental litigation of the "ABA Real Estate Quarterly Report," and is the author of many articles, including "Son of the California Environmental Quality Act: A Look at Public Resources Code 21081.6," 33 Orange County Lawyer 36 (1991) and Co-author of "The Practical Implications of the Aerojet Decision, California Environmental Law and Remediation Reporter," April, 1998. Mr. Williams' experience includes practice at nationally recognized law firms and has appeared as lead litigation counsel in numerous states.

Mr. Williams enjoys scuba diving and is both a Divemaster and Scuba Instructor, certified by the Professional Association of Diving Instructors (PADI). He is also a downhill snow skier, and is certified as a Level One Instructor by the Professional Ski Instructors Association.

He is an avid sailor, having sailed and interned in the Tall Ships Race on board the square-sail Barkentine, the United States Coast Guard Cutter Eagle. He was a member of the Coast Guard Academy Sailing Team in New London, Connecticut. Mr. Williams has also crewed for the America's Cup America3 helmsman and Olympic Gold medal winner Buddy Melges.

jcraigwms@WLF-law.com
http://www.WLF-law.com
http://www.MayItPleaseTheCourt.com
http://www.HowToGetSued.com
---
GO TO TOP
June 18, Beth Givens - Director, Privacy Rights Clearinghouse

Beth Givens is founder and director of the Privacy Rights Clearinghouse (PRC), a nonprofit advocacy, research, and consumer education program located in San Diego, California. The PRC was established in 1992 with funding from the California Public Utilities Commission's Telecommunications Education Trust. It is an independent program of the Utility Consumers' Action Network, a nonprofit organization that advocates for consumers' interests regarding telecommunications, energy and the Internet.

The PRC maintains a complaint/information hotline on informational privacy issues, the only one of its kind in the country. It publishes a series of guides on informational privacy issues. Topics include Internet privacy, wireless communications, credit reporting, identity theft, telemarketing, medical records, workplace privacy, employment screening, unsolicited mail, government records, children's online privacy, among others. These are available at the PRC's web site, www.privacyrights.org.

Givens frequently speaks and conducts workshops on the issue of privacy. She has participated in many media interviews including: The News Hour with Jim Lehrer (PBS), CBS Evening News, CNN, 60 Minutes, 48 Hours, Good Morning America, Court TV, NBC Evening News, CBS Weekend News, and major U.S. daily newspapers. She has testified on privacy public policy concerns before the U.S. Senate, the California Legislature, the California Public Utilities Commission, the Federal Trade Commission, the National Telecommunications and Information Administration, and the U.S. Comptroller of the Currency.

In addition, Givens has been a member of several task forces examining privacy-related public policy issues:: California Office of Privacy Protection Advisory Committee; Truste Wireless Privacy Committee; Justice Management Institute's Electronic Court Records Advisory Committee; Task Force on Criminal Records Identity Theft; California Legislature's Joint Task Force on Personal Information and Privacy; California Judicial Council Subcommittee on Privacy and Access; Internet Policy Committee of the San Diego Public Library; and the Mayor of San Diego's City of the Future Task Force. She has served on the U.S. Census Advisory Committee, California Radio Frequency ID Advisory Committee, and the California REAL ID Task Force,. Many of Givens' speeches and testimony are available on the PRC Web site under "Speeches&Testimony," www.privacyrights.org/ar.

Givens was awarded a Pioneer Award in 2002 from the Electronic Frontier Foundations. The Privacy Rights Clearinghouse is a 2000 award recipient from The Foundation for Improvement of Justice for its work in assisting victims of identity theft. Givens is a recipient of the 2000 Privacy International Brandeis Award. Ms. Givens contributed articles on identity theft to two encyclopedias: World Book (2004) and Encyclopedia of Crime and Punishment (2002). She also contributed a chapter to the 2006 book, RFID: Applications, Security and Privacy. She is the author of The Privacy Rights Handbook: How to Take Control of Your Personal Information (Avon Books, 1997). She is co-author of Privacy Piracy (with Mari Frank) : A Guide to Protecting Yourself from Identity Theft. Givens is also co-author and editor of the PRC's fact sheets, on the Web at www.privacyrights.org/fs.

Voice: 619-298-3396

Web:www.privacyrights.org
---
GO TO TOP
June 11, Byron Acohido - Technology Journalist and author


Byron Acohido is a Pulitzer Prize-winning investigative journalist who covers Internet security for USA Today. He is the co-author of Zero Day Threat: The Shocking Truth of How Banks and Credit Bureaus Help Cyber Crooks Steal Your Money and Identity. While at the Seattle Times earlier in his career, he was awarded the 1997 Pulitzer Prize for Beat Reporting, for stories linking a dangerous defect in the rudder controls of Boeing 737 jetliners to a string of crashes that killed hundreds of people. Since joining USA Today, Acohido has led the paper's cutting-edge coverage of Internet security and cyber crime. The New York State Society of Certified Public Accountants recently awarded he and co-author Jon Swartz the 2008 Excellence in Financial Journalism Awards for their newspaper stories about data theft and identity fraud. In 2005, the Society of American Business Editors and Writers awarded Acohido and Swartz the Best in Business Award for Projects by large newspapers; and they were named finalists in both 2005 and 2006 for the prestigious Gerald Loeb Award for Distinguished Business and Financial Journalism. Acohido has conducted numerous workshops on aviation safety, investigative journalism and technology topics. To hear Acohido discuss the public's rising exposure to data theft and identity fraud please visit http://zerodaythreat.com.
---
GO TO TOP
June 4, Yolanda Hammond - Auditor, Identity Theft Victim

As an internal auditor Ms. Hammond is trained to identify or improve controls to prevent fraud within her company. She has been able to use some of her skills and training in her personal life. She has always done a great deal to protect her identity, including shredding everything with her name and address, reviewing her social security statement regularly, reviewing her credit report more than once a year, and opting out of telephone and mail marketing.

One afternoon in December 2005, Ms. Hammond was contacted by a credit card company attempting to verify that she had opened an account. She had not opened the account and hadn't authorized anyone else to open an account. She cancelled the credit card and by that evening she discovered there were other fraudulent accounts including a car loan. Ms. Hammond requested a fraud alert be placed on her credit report. From that point on she spent hours disputing fraudulent information, trying to figure out what other fraudulent activities there might be and wondering who got her personal information and how. She now had a second job auditing and analyzing information - almost every day after work she was writing letters, making phone calls, or checking the mail for evidence of other fraudulent activities. Fortunately, her diligent efforts lead to the arrest of the identity thief in early 2006. The thief had outstanding warrants for similar activities and had access to personal information - her information - while employed by Matria. Although the thief is currently in jail you can't help but wonder what happened? How did this person get access to Ms. Hammond's personal information? What could Matria have done to make sure that Ms. Hammond didn't lose control of her life. Hopefully, by sharing her story some companies will make sure they do everything possible to protect customer information and prevent even one person from experiencing the helplessness of identity theft.

Ms. Hammond graduated from the University of Tennessee with a B. S. in Accounting. Immediately following graduation she went to work for a federal contractor as an internal auditor. She has worked at the same place for 24 years and has been married for 23 years. Her job involves performing independent and objective evaluations of the adequacy and effectiveness of management control systems and quality of performance. In this role she performs a variety of audits that ultimately help the company do things right and do the right things. In this interview she will enlighten you to find out what she thinks should be done in companies.
---
GO TO TOP
May 28, Jennifer and David Fountain - Victims of identity theft and privacy advocates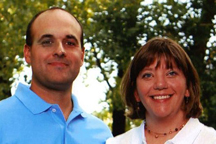 David M. Fountain is a professional truck driver for a national transportation company. He is 36 years old, and lives in Essex, Vermont with his wife and two children. He has lived in Vermont for twelve years, and before that he was a resident of New York State. He earned an Associate's degree from Clinton Community College, with a major in criminal justice.

Jennifer Fountain, his wife, graduated from the Fanny Allen School of Practical Nursing, as an LPN and worked as a nurse for 15 years. She is currently working as a Para educator in the Essex Town School System. She is 36 years old as well and has lived in Vermont her whole life. She has spent the past five months learning about Identity theft and its surrounding issues and problems.
---
GO TO TOP
May 21, Deborah Peel, MD - Expert on Medical Privacy

Deborah C. Peel, M.D. is Chair and Founder of Patient Privacy Rights, a national consumer medical privacy watchdog organization. Peel is a nationally recognized expert on medical privacy. She has been a proponent of retaining the Hippocratic Oath and medical ethics as the foundation for a patient-centered healthcare system for over a decade. She has testified before Congress and NCVHS on medical privacy, genetic privacy, and pharmacy benefits managers. Peel has practiced Psychiatry and Psychoanalysis for 29 years. For eleven years, she was Chief of Psychiatry at Brackenridge Hospital in Austin, TX, where she ran the section of 100+ psychiatrists. She is a past President of the Texas Society of Psychiatric Physicians and a past President of the National Coalition of Mental Health Professionals and Consumers. Her experiences as a practicing physician, watching the elimination of medical privacy and the resulting harm to patients convinced her of the need for a strong national consumer advocacy organization dedicated to saving medical privacy rights. As a mother and consumer she could not in good conscience leave the design and control of our national healthcare system and protection of patient privacy to industry.

http://www.patientprivacyrights.org
---
GO TO TOP
May 14, Preempted for UCI Baseball
Today's scheduled program, an interview with Deborah Peel, has been moved to next Wednesday.
---
GO TO TOP
May 7, Alice Silverberg - Professor , UCI, Expert on Encryption

Alice Silverberg is a Professor of Mathematics and Computer Science at the University of California, Irvine, and is Cryptography Area Leader at UCI's Secure Computing & Networking Center.

Her research areas are cryptography and number theory. She earned her undergraduate degree summa cum laude from Harvard University and her Masters degree and PhD from Princeton University. She earned a Certificate of Advanced Study from the University of Cambridge. She was awarded Humboldt, Bunting, Sloan, IBM, and National Science Foundation Fellowships and a Research Professorship from the Mathematical Sciences Research Institute. She has done consulting or research at a number of institutions in the U.S. and abroad, including IBM, Microsoft, Xerox PARC, Bell Labs, Sandia National Labs, DoCoMo USA Labs, the Mathematical Sciences Research Institute in Berkeley, the Bunting Institute at Harvard University, the Institut des Hautes Études Scientifiques in France, the University of Erlangen and the Max Planck Institute for Mathematics in Germany, and Wollongong and Macquarie Universities in Australia. Before coming to UC Irvine in 2004, she was a Professor at the Ohio State University.

She consulted for the TV show NUMB3RS and the documentary "Julia Robinson and Hilbert's Tenth Problem", was an organizer of the Fermat Fest at the Palace of Fine Arts in San Francisco, and writes mathematically inspired Scottish country dances.

http://math.uci.edu/~asilverb
---
GO TO TOP
Apr 30, Chris Hoofnagle, Esq. - Privacy Expert, Senior Staff Attorney, Berkeley

Chris Jay Hoofnagle is senior staff attorney to the Samuelson Law, Technology & Public Policy Clinic and senior fellow with the Berkeley Center for Law & Technology. His focus is consumer privacy law. He is admitted to practice law in California and the District of Columbia.

Mr. Hoofnagle was the former director of the Electronic Privacy Information Center's West Coast Office in San Francisco, California. He has testified before Congress on privacy and Social Security Numbers, identity theft, and the Fair Credit Reporting Act, Security Breaches and before the Judicial Conference of the U.S. on public records and privacy.

Chris' past work has focused on financial services privacy, gender and privacy, commercial profiling and telemarketing, commercial data brokers, and the privacy implications of emerging technologies including invasive advertising and Digital Rights Management.

He participated in the Amy Boyer case, where the New Hampshire Supreme Court held that information brokers and private investigators can be liable for the harms caused by selling personal information. His writings on the First Amendment and privacy have appeared in the San Francisco Chronicle, the Knight Ridder News Service, and in law journals at Columbia Law School, Notre Dame Law School, the University of North Carolina School of Law at Chapel Hill, and at the University of Illinois . Chris is a graduate of the University of Georgia School of Law and is a member of the California, Maryland, and District of Columbia Bars.During Summer 1999, Chris was a law fellow for the American Association of University Professors.

http://www.law.berkeley.edu/clinics/samuelson/
---
GO TO TOP
Apr 23, Preempted for UCI Baseball
Today's scheduled program, an interview with Chris Hoofnagle, has been moved to next Wednesday.
---
GO TO TOP
Apr 16, Len Bennett - Attorney, Privacy and Fair Credit Reporting Act Expert

Leonard A. Bennett. Born Pittsburgh, Pennsylvania 1965. George Mason University, Fairfax, Virginia: B.S. 1989, Business Administration (Finance); George Mason University School of Law and Economics, Arlington, Virginia: J.D. 1994. International Committee on Discussion and Debate (ICDD), United States delegation to Russia, 1994. Admitted to Virginia State Bar 1994. Admitted to North Carolina State Bar 1995. Overman, Cowardin & Martin, P.C. 1994-1998, Newport News, Virginia. Leonard A. Bennett, P.C. 1998-present, Newport News, Virginia. Admitted to the United States District Court for the Eastern District of Virginia, 1994. Admitted to the United States Court of Appeals for the Fourth Circuit, 2002. Admitted to the United States District Court for the Eastern District of Michigan, 2003. Admitted to the United States District Court for the Northern District of Illinois, 2003. Admitted to the Supreme Court of the United States, 2005. Admitted to multiple other courts pro hac vice.

Member National Association of Consumer Advocates (NACA), Virginia State Bar Association, Virginia Trial Lawyers Association, Newport News Bar Association.

Speaker, Continuing Legal Education Seminar, Landlord-Tenant Law 2000, Norfolk, Virginia; Speaker, Virginia CLE Legal Aid Hotline 2002, Hampton, Virginia; Speaker and Panelist, NACA Fair Credit Reporting Act National Conference 2003, Orlando, Florida; Speaker, Autofraud CLE, Norfolk Naval Base, Navy Legal Services, January 2004; Speaker, Consumer Law, Naval Justice School, Newport, Rhode Island, March 2004; Speaker, Virginia CLE, Consumer Protection Law, April 2004; Member Steering Committee, Speaker and Panelist, NACA Fair Credit Reporting Act National Conference 2004; Identity Theft CLE, Oklahoma State Bar, May 2004; Speaker, Consumer Law Section, Michigan State Bar, October 2004; Identity Theft CLE, Virginia State Bar, November 2004; Speaker and Panelist, "Changing Faces of Consumer Law" CLE Seminar, American Bar Association, December 2004; Speaker, Consumer Law, Naval Justice School, Newport, Rhode Island, March 2005.

Presented NACA's Congressional Testimony before House Committee on Financial Services, "Fair Credit Reporting Act: How it Functions for Consumers and the Economy", June 4, 2003, Proposed Amendments to the Federal Fair Credit Reporting Act,
http://financialservices.house.gov/media/pdf/060403lb.pdf.

Practice is limited to the representation of consumers. Litigated cases throughout the country and am currently involved in cases throughout Virginia and in California, North Carolina, Maryland, Michigan, Ohio, Connecticut, Pennsylvania, Rhode Island, and Arizona. Litigated multiple class actions in South Carolina, Virginia, Pennsylvania, Michigan and California.

www.myfaircredit.com
---
GO TO TOP
Apr 9, California Cyber Summet - Program by the Office of Privacy Protection

Joanne McNabb is Chief of the California Office of Privacy Protection. Created by legislation in 2001, the first-in-the-nation Office is a resource and advocate on identity theft and other privacy issues. In addition to providing information and education for consumers, the Office also publishes privacy practice recommendations for business and other organizations.

McNabb is co-chair of the International Association of Privacy Professionals' Government Working Group and a member of the Privacy Advisory Committee to the U.S. Department of Homeland Security.

Before starting up the Office of Privacy Protection, McNabb had over 20 years experience in public affairs and marketing, in both the public and private sectors, including five years with an international marketing company in France. Her marketing background gives her an understanding of the commercial uses of personal information that have become a significant privacy concern.

McNabb attended Occidental College and holds a master's degree in Medieval Literature from the University of California, Davis.

www.privacy.ca.gov
---
GO TO TOP
Apr 4, Aissa Wayne, Esq. - Attorney, Author of John Wayne; My Father, Expert on issues of Celebrity Privacy and Celebrity Divorce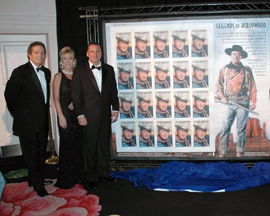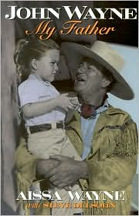 Ms. Aissa Wayne has experienced first hand the issues of privacy and the lack thereof as the daughter of a celebrity, the late, great John Wayne. She also has keen insight into the issues of privacy in divorce and domestic violence not only as a Family law attorney, but also from her own prior experiences. In her book, her practice and in her professional speaking and writing she has shared the challenges of the lack of privacy for celebrities.

Prior to practicing family law, Ms. Wayne was a criminal prosecutor for the City of Los Angeles. As a prosecutor, she handled over 500 criminal cases and was the lead prosecutor in over 50 criminal and domestic violence jury trials in her capacity as a Deputy City Attorney for the Los Angeles City Attorney's Office. Her substantial litigation experience and background places her in the top ranks of the family law field. As a result of her unique background, she brings an understanding of matters dealing with family law to her practice. She attributes her past and current successes to persistence, dedication and strong moral and spiritual conviction.

Ms. Wayne testified before the House of Representatives for the Los Angeles City Attorney's Office on domestic violence bills dealing with domestic violence and family law issues. She has also been a guest speaker and legal analyst on live television shows including CNN-Larry King Live and FOX News. She has also spoken for several reputable professional organizations.

Currently, Ms. Wayne is serving on the Auxiliary Board of the John Wayne Cancer Institute in Santa Monica, California. Ms. Wayne is also a member of the Congressional Business Advisory Council in Washington D.C. Her publishing credits include the acclaimed Random House Publication book, "John Wayne, My Father," as a personal memoir to her father, the late actor John Wayne. She has also authored several articles including "Celebrity Divorce", recently published in the Orange County Lawyer Magazine.

Ms. Wayne attended the University of Southern California as an undergraduate. She was admitted to the California Bar in January 1995. Her memberships include Los Angeles and Orange County Bar Associations and Theta Phi Law Fraternity, International.

www.Waynelawgroup.com
---
GO TO TOP
Mar 26, Amit Yoran - CEO NetWitness, Former Director National Cyber Security for the Department of Homeland Security
Mar 26, Kevin Nixon - Director, Security Business Strategy & Product Marketing
Amit Yoran

Amit Yoran led the management buyout of NetWitness from ManTech in 2006 and serves as the Chairman and CEO. Prior to NetWitness, he was appointed as Director of the National Cyber Security Division of Homeland Security, and as CEO and advisor to In-Q-Tel, the venture capital arm of the CIA. Formerly Mr Yoran served as the Vice President of Worldwide Managed Security Services at the Symantec Corporation. Mr. Yoran was the co-founder of Riptech, a market leading IT security company, and served as its CEO until the company was acquired by Symantec in 2002. He served as an officer in the United States Air Force in the Department of Defense's Computer Emergency Response Team.

www.netwitness.com
Kevin Nixon

Kevin Nixon has over 25 years experience in MIS design and development, Information Security, Business Continuity & Disaster Recovery and US and European Regulatory Compliance. He joined Datacastle in January 2008 as the Director of Security Business Strategy & Product Marketing. Kevin was responsible for public policy review and compliance analysis. He educates corporate management and staff on pending and existing technology legislation relevant to client employees, customers, partners, and vendors. In his role, Kevin has testified before the Republican High Tech Task Force, Chairman of the Senate Armed Services Committee & the Chairman of the House Ways and Means Committee and several infrastructure security boards and committees including:


Disaster Recovery Workgroup for the Office of Homeland Security (under Richard Clarke, Special Advisor to the President for Cyberspace Security and Chairman of the Critical Infrastructure Protection Board)
Executive Board of the Internet Security Alliance (ISA)
Chairman of the Best Practices Information Security Management Committee, ISA
Executive Board Member of the Accredited Standards Committee, X9, Inc., the only industry-wide forum that brings together bankers, securities professionals, manufacturers, regulators, associations, consultants, and others in the financial services arena to address technical problems, find the best solutions, and codify them as nationally accepted standards.
US TC68-SC2 & US TC68-SC6 Delegation Member to the International Standards Organization (ISO) on Financial Data Protection, Privacy and Security Standards
Consultant to the Federal Trade Commission on the roll out of the Fair and Accurate Credit Transactions Act of 2003 (FACTA) on web security best practices for the AnnualCreditReport.com website
Appeared as Cyber-terrorism Expert on CNBC's Squawk Box with Mark Haines
Kevin served as Director of Information Systems Security & Business Continuity at Alliance Data Systems and as the Banking Security Officer of World Financial Network National Bank. Kevin has held positions for oversight of all regulatory compliance, data security, and data privacy issues as well as; compliance with FFIEC Banking Regulations and directed the OCC & SAS 70 Audits for the corporation.

From 1984 until 1997, Kevin worked for AMR AA/SABRE where he held various management positions of increasing responsibility. In 1995, Kevin managed the SABRE division's implementation and compliance to all European Union & European Commission regulations for Computerized Reservation Systems, which also included external audit management, and all SABRE contract management.

Kevin is known for building strategic alliances, converting complicated regulatory and compliance language and translating it into common sense, easy to understand solutions. Kevin is a Master Security Architect (MSA); a Certified Information Systems Security Professional (CISSP); a Certified Information Security Manager (CISM) and attended the SMU Cox School of Business.

Contact Information:
Kevin M. Nixon, MSA, CISSP, CISM
Mobile (214) 649-6305
E-mail: Kevin.Nixon@datacastlecorp.com
Company Webpage: http://www.datacastlecorp.com
Media Relations Contact: media@datacastlecorp.com
---
GO TO TOP
Mar 19, Rick D'Angona - Chief Security Officer - Experian

Rick D'Angona is Chief Information Security Officer for Experian Americas. Rick has overall responsibility for information security strategies across Experian business units. He works to bridge the gap between the technical aspects of information security and executive management by providing guidance on best practice compliance controls as a way to support corporate objectives. He presents to Experian audiences around the United States and collaborates with the Experian UK team to continually improve the application of information security principles to the rapidly changing business environment. Rick was a featured speaker at the 5th World Consumer Credit Reporting Conference held in Capetown, South Africa in October, 2006. Rick joined Experian in January 2005 after serving as Vice President of Corporate Information Security at State Street Corporation where his responsibilities included governing the implementation of security controls for the world's largest custodian of mutual funds. Prior to joining State Street he was Director of Online Brokerage for Fidelity Investments, responsible for enhancing the electronic distribution channels to increase sales revenues and minimize costs. He was involved in all aspects of the process including targeted marketing campaigns, regulatory compliance and print/mail fulfillment. Rick has more than 25 years experience in information systems management, application development and design and is now meeting the significant challenge of providing security solutions for Experian.

www.experian.com
---
GO TO TOP
Mar 12, Kathyrn Montgomery - Professor, Privacy Expert, Author, Generation Digital: Politics, Commerce, and Childhood in the Age of the Internet

Kathryn Montgomery is a professor in the Public Communication division. She comes to American University with more than 25 years of experience in both the nonprofit field and academe. For 12 years, she was President of the DC-based Center for Media Education (CME), which she co-founded in 1991. During her tenure at CME, Montgomery's research, publications, and testimony helped frame the national public policy debate on a range of critical media issues. She led a coalition of child advocacy, health, and education groups in a series of successful advocacy campaigns, leaving behind a legacy of policies on behalf of children and families. They include: a Federal Communications Commission rule requiring a minimum of three hours per week of educational/informational television programming for children; a content-based ratings system for TV programs; and the first federal legislation to protect children's privacy on the Internet.

Before moving to Washington, DC, Montgomery was a media studies professor at California State University, Los Angeles, and at the University of California, Los Angeles. She is the author of Target: Prime Time - Advocacy Groups and the Struggle over Entertainment Television (Oxford University Press, 1989) - named "Outstanding Academic book of 1989-1990" by Choice Magazine. Montgomery currently directs the Project on Youth, Media, and Democracy through AU's Center for Social Media. The project's 2004 report, "Youth as E-Citizens," documented the variety of ways that young people are using the Internet for politics and civic engagement. Her most recent book is Generation Digital: Politics, Commerce, and Childhood in the Age of the Internet, (The MIT Press, 2007). She received her Ph.D. in Motion Pictures and Television from UCLA.

In the News:
Americans are casual about their right to privacy--and online marketers are taking advantage of it, Professor Kathryn Montgomery tells National Public Radio host Liane Hansen. Listen to the interview. PC professor Kathryn Montgomery, author of the book Generation Digital, testified before the FTC regarding the vulnerability of children to digital marketing in today's age. Read what AdvertisingAge has to say about her, or listen to her commentary on NPR's Marketplace. Check out Montgomery's new blog.

Kathryn Montgomery co-authored "Food Advertising to Children in the New Digital Marketing Ecosystem," an article that will be published in the 2007 Yearbook, UNESCO Clearinghouse on Children, Youth & Media. She created a blog promoting her book, Generation Digital, on Free Press Action Network. Kathryn provided commentary on: Marketplace (radio), about threats to online privacy for teens using social networks; Corporations and Health Watch Project (online) about youth, digital media and marketing; and was interviewed and quoted (twice) in the New York Times, and in Boston Globe, CNET, CBC, Fox 5 News, Ad Week, as well as other publications and by regulators from the European Commission on the same topic. Additionally, Kathryn was invited to join the Editorial Board of a major new journal, The International Journal of Learning and Media supported by the MacArthur Foundation. Kathryn's Civic Life Online: Learning How Digital Media Can Engage Youth was launched online by MIT Press and at the MacArthur-sponsored forum in Cambridge on December 12 as a part of the MacArthur Foundation's initiative on digital media and learning, which is available both in paperback and online.

Recent Articles:
"Tracking of Web Use by Marketers Gains Favor", article, The New York Times

"Digital Marketers Are Watching the Kids", commentary, Marketplace, National Public Radio

"Do Consumers Care About Online Privacy?", article, AdvertisingAge

"F.T.C. Member Vows Tighter Controls of Online Ads", article, The New York Times

BLOG: http://freepress.net/actionnetwork/node/166
http://www.soc.american.edu/content.cfm?id=291
---
GO TO TOP
Mar 5, Tom - Tom Coughlin - Engineer and Technology Expert
Mar 5, Tom - JAY KRAMER - Network Storage and Data Protection Expert, VP Worldwide Marketing iStor Networks, Inc.
Talking about the upcoming Data Protection Summit in Irvine California, March 11-13 2008.
Tom Coughlin

Tom is the Founder and President of Coughlin Associates and Chairman of the 2007 Data Protection Summit. Tom has over 25 years of experience in the data storage industry as a working engineer and high level technical and corporate executive. For several years he has been collaborating with the Center for Magnetic Recording Research at the University of California, San Diego on the sanitization of disk drive data. In addition to regular technical and market consulting projects he is the publisher of several reports covering technology and applications for digital storage devices and systems including storage components, capital spending, storage technology trends, a series on storage and digital entertainment and a series on system storage. He has 6 patents on magnetic recording and related technologies. Tom is the founder and organizer of the annual Storage Visions Conference (which celebrated its sixth year in 2007). Tom is a senior member and officer of the Santa Clara Valley IEEE, as well as a member of APS, AVS, IDEMA, SNIA, AAAS, and SMPTE. Websites:www.dataprotectionsummit.com or www.TomCoughlin.com
Jay Kramer

Jay brings to iStor over 20 years of sales and marketing executive management experience. He has been a world recognized technology consultant specializing in the network storage industry for both private and NASDAQ listed organizations along with providing consulting services to the leading network storage product companies. Prior to joining iStor Networks, Kramer was Chairman of the ILM Summit and Data Protection Summit which are leading sources of information on network storage. His background includes the emergence of Infinity I/O Inc. as a leading provider of storage network education, training, and certification. Jay has an extensive marketing management background having been VP of Marketing for Creative Design Solutions, Inc., an OEM provider of Network Attached Storage (NAS) technology, VP of Marketing for Maxtor/Seagate Corporation which acquired CDS and Director of Strategic Planning & Business Development for the Storage Systems Division of Unisys Corporation. In this position, Kramer directed their fibre channel and storage networking business initiatives.

Kramer has also served the network storage industry in a number of leadership positions over the last decade. He was previously elected to the Board of Directors of the Fibre Channel Industry Association for 7 years running and served as the first CFO for the organization. He continues to serve in an advisory position with leading technology conferences such as the Flash Memory Summit and Data Protection Summit. Jay has also been a featured speaker for many industry conferences including Storage Networking World and Storage World Conference.

Jay holds dual degrees in Marketing and Finance from The Whitman School of Management at Syracuse University.

Visit Jay's Website: www.istor.com
---
GO TO TOP
Feb 27, Jeffrey Chester - Director, The Center for Digital Democracy - Author, Digital Destiny


Jeffrey Chester is the founder and executive director of The Center for Digital Democracy. He has been an important force in public-interest media issues for more than twenty years. His book, Digital Destiny: New Media and the Future of Democracy, will be published in January 2007 by The New Press. In 1992, he co-founded the nonprofit Washington, D.C.-based Center for Media Education (CME), along with Kathryn Montgomery, Ph.D. Jeff was a co-founder of the Telecommunications Policy Roundtable, and helped write its groundbreaking set of principles for the digital age in 1993. In 1995-1996, during the debate on the Telecommunications Act, he played a key role in fighting proposed deregulatory ownership measures for the broadcasting, newspaper, and cable industries. In 1996, Newsweek magazine named him one of the Internet's fifty most influential people. In 2000, Jeff created CME's project on open access and the future of the Internet, which he transferred to the Center for Digital Democracy upon the establishment of that organization in 2001. He is credited with helping to frame the debate and for uncovering key industry documents that helped expose the cable industry's plans for the Internet. During 2000 he co-led the effort, to impose conditions on the merger of AOL and Time Warner. In 2001, he was awarded a prestigious Public Interest Pioneer Grant from the Stern Family Fund. Under his leadership, CDD played a pivotal role fighting the plans of FCC Chairman Michael Powell, during 2001-3, to further sweep away media ownership safeguards. Jeff led the campaign during 2004-6 to expose how the Corporation for Public Broadcasting, under former Chair Kenneth Tomlinson, was engaged in a pressure campaign designed to weaken news and public affairs programming on PBS.

Prior to his media policy career, Jeff was a psychiatric social worker, investigative journalist, and a documentary filmmaker.

To learn more, visit www.democraticmedia.org .
---
GO TO TOP
Feb 20, James Rule - Author, Private Lives and Public Surveillance


James Rule is a Distinguished Affiliated Scholar at the Center for the Study of Law and Society at the University of California, Berkeley. A former fellow of the Center for Advanced Study in the Behavioral Sciences at Stanford University, he is the author of Private Lives and Public Surveillance and Privacy in Peril, and a winner of the C. Wright Mills Award. His work has appeared in the Washington Post, Washington Monthly, and New York Times Book Review.


---
GO TO TOP
Feb 13, Ari Schwartz - Deputy Director of the Center for Democracy and Technology, Privacy Protection Expert

Ari Schwartz is the Deputy Director of the Center for Democracy and Technology (CDT). Schwartz's work focuses on increasing individual control over personal and public information. He promotes privacy protections in the digital age and expanding access to government information via the Internet. He regularly testifies before Congress and Executive Branch Agencies on these issues.

Schwartz also leads the Anti-Spyware Coalition (ASC) , anti-spyware software companies, academics, and public interest groups dedicated to defeating spyware. In 2006, Schwartz won the RSA award for Excellence in Public Policy for his work building the ASC and other efforts against spyware. He was also named one of the Top 5 influential IT security thinkers of 2007 by Secure Computing Magazine.

www.cdt.org
---
GO TO TOP
Feb 6, Mz. Mugzzi- Author, Professional Medium, Victim of Cyber and Business Identity Theft

Mz. Mugzzi, also known as Mugzzi or Sam, has been working successfully on the internet for over 9 years. She is an author, professional Medium and Radio Host. Most recently she has also been the victim of Cyber and Business Identity Theft. She will tell her horror story and what she had done to remedy the situation.

She started out working an hour a week on her first web site known as Live Advice. At the time she had been teaching part time at two community colleges in the disciplines of Business/Marketing and Computers. She was a faculty member for 7 and a half years. Although her passion was in teaching she had a calling to start operating as a psychic advisor on the internet.

Her popularity grew quickly and the need to teach full time waned to the growing number of callers that was looking for authentic, intelligent, medium readings and life coaching skills. As her callers began to line up back to back for insight, Mugzzi's confidence began to grow and the opportunity to start her own psychic website was born. She took the best of the best and added them to her psychic site known as Predict My Future.com. Gaining more exposure and creditability her career as a psychic medium continued to grow.

The opportunity to begin a radio show happened while she filled in for a friend, Robin Zodiac, on CRNi.net. As her call volume began to grow on the show she decided to start her own show which can be heard on Sunday mornings from 10:00am until 11:00am pacific time. She has recently been joined with a Co-Host, Mark Nelson, to help further promote the gifts of Mediumship readings.

In her spare time she is also assisting law enforcement on cold case files. This is providing an avenue for continued growth and to give back to society. She is also working with terminally ill patients to help them by providing intuitive health readings coupled with various health providers and also, in the event where needed, to help prepare them to cross over.

Currently, Mz. Mugzzi is now working on her book and being available as a radio guest and other opportunities as they arise. With all that going on Mugzzi still hopes to work with script writers in order to get her TV series produced and aired. More will come from this adventurous woman who is striving to bring creditability to the metaphysical industry. Mz. Mugzzi is not another card flipper.

To learn more visit http://www.mzmugzzi.com.
---
GO TO TOP
Jan 30, Harry Hammitt - Editor of Access Reports, Expert on Freedom of Information Act

Harry Hammitt is editor/publisher of Access Reports, a biweekly newsletter on the Freedom of Information Act and open government laws and policies. He is the primary editor of Litigation Under the Federal Open Government Laws published by the Electronic Privacy Information Center (EPIC).

He received his B.A. from the University of Michigan in 1975. He holds an M.A. in journalism from the University of Missouri and a J.D. from George Washington University Law School. He has worked as an information specialist for the Consumer Product Safety Commission, and for FOI Services, a third-party requesting company that deals primarily with businesses in the food and drug industry.

He became editor of Access Reports in 1985 and became publisher in 1989. He has written and lectured extensively on access and privacy issues in both the United States and Canada. He is a past president of the American Society of Access Professionals and has conducted that organization's annual seminar on business information issues for more than ten years. He was inducted into the FOI Hall of Fame at the Freedom Forum in Arlington, Virginia, in 2001.

Please see www.accessreports.com
---
GO TO TOP
Jan 23, Even Hendricks - Editor/Publisher of Privacy Times

Professional Activities

1981- Present Editor/Publisher of Privacy Times

Since 1981, I have been Editor/Publisher of Privacy Times, a biweekly, Washington-based newsletter that reports on privacy and information law, including the Fair Credit Reporting Act (FCRA). The newsletter ranges from 8-12 pages, 23 issues per year. Thus, I have researched, written, edited and published many articles on Congressional and State legislative actions, judicial opinions, industry trends and actions, executive branch policies and consumer news as they related to the FCRA.

1992 - Present Expert Witness

Qualified by the federal courts in FCRA and identity theft cases. (Complete list attached). I have read extensive deposition testimony by credit bureau and credit grantor personnel. This is significant because CRAs and credit grantors do not openly discuss or publish information on their procedures and practices for handling personal data, and the best (and possibly only) sources for finding candid descriptions of CRAs' and credit grantors' procedures and practices in relation to credit reporting data are the depositions of CRA and credit grantor employees in FCRA litigation.

1998 - Present Privacy Expert Consultant, U.S. Social Security Administration

Regularly review policies and practices in relation to the collection, use and disclosure of personal data and Social Security numbers and provide feedback and recommendations.

2002 - 2004 Member, Experian Consumer Advisory Council

Along with other Council members, I provide an outsider's view on credit reporting, marketing and other privacy issues.

July - October 2002 Consultant to U.S. Postal Service

Working with the USPS's Chief Privacy Officer, I assisted in reviewing and editing the re-write of the USPS's Privacy Act notices, with an emphasis on "Plain English."

Recent Testimony Before Congress & The FTC

"Identity Theft: Recent Developments Involving the Security of Sensitive Consumer Information," Senate Banking Committee, March 15, 2005

"The Accuracy of Credit Report Information and the Fair Credit Reporting Act;" Senate Banking Committee, July 10, 2003

"The Role of FCRA in the Credit Granting Process," House Financial Services Subcommittee on Financial Institutions & Consumer Credit, June 12, 2003

"Database Security: Finding Out When Your Information Has Been Compromised," Senate Judiciary Subcommittee on Technology, Terrorism and Government Information, Nov. 4, 2003

Fighting Fraud: Improving Information Security," House Financial Services Subcommittee on Financial Institutions & Consumer Credit, and Oversight, April 3, 2003

"Information Flows: The Costs and Benefits to Consumers and Businesses of The Collection and Use of Consumer Information," Federal Trade Commission, National Workshop, June 18, 2003

Books



Credit Scores and Credit Reports: How The System Really Works, What You Can Do (Privacy Times, 2004)

Your Right To Privacy: A Basic Guide To Legal Rights In An Information Society (2nd Edition, Southern Illinois University Press, 1990), (Includes a chapter on credit reporting)

Former Secrets: Government Records Made Public Through The Freedom of Information Act (Campaign For Political Rights, 1982)

International Lectures

24th International Conference of Data Protection & Privacy Commissioners (Cardiff, Wales - Presentation published in conference proceedings, 2002)
The 23rd International Conference of Data Protection Commissioners (Paris, La Sorbonne - Presentation published in conference proceedings, 2001)
The 22nd Annual Conference on Data Protection (Venice, Italy -- 2000)
The 16th Annual Conference on Data Protection (The Hague, The Netherlands -- 1994).

In the 1980s, served as an expert consultant to both the Privacy Commissioner of Canada and Privacy Commissioner of Australia.

Presentations/Instruction At Recent CLE & Professional Seminars

"The New FACT Act: Challenge & Opportunity," Privacy & American Business, Feb. 9-10, 2004
"Understanding the FACT Act And The Impact of Multi-Agency Rulewriting Process," Glasser LegalWorks, Sept. 28-29. 2004
"12th Annual National Conference," National Credit Reporting Association, Nov. 10-12, 2004
"Advanced Consumer Litigation," Texas Bar CLE, Feb. 10-11, 2005
"Financial Privacy Litigation," (Impact of FACT Act), Practicing Law Institute, February 28- March 1 (New York City)

Professional Societies

Past President and Board Member, American Society of Access Professionals
www.accesspro.org

Industry Certification

FCRA Certification, National Credit Reporting Association (www.ncrainc.org).

Media

In addition to being a paid consultant and special guest on CNN's IMPACT news in 1996, I am quoted regularly by major and small newspapers (including The Washington Post, New York Times, Wall Street Journal, Chicago Tribune, Los Angeles Times, Newsweek and Money Magazine), regarding issues of privacy generally and the privacy implications of consumer reporting specifically. I have appeared on ABC Nightline and World News Tonight, NBC Nightly News, CBS Evening News, CNN News Watch, CNBC, MSNBC, Fox News, various local affiliates, and such shows as the Oprah Winfrey Show and Geraldo, regarding a wide range of privacy issues.

Education

Bachelor of Arts, Columbia College, Columbia University, New York, N.Y. (1979)

Evan Hendricks P.O. Box 302
Cabin John, MD 20818
(301) 229 7002
(301) 229 8011 [fax)
www.privacytimes.com
---
GO TO TOP
Jan 16, Dan Solve, Privacy Law Professor, Author of The Future of Reputation


Professor Solove is an associate professor of law at the George Washington University Law School.

He received his A.B. in English Literature from Washington University, where he was an early selection for Phi Beta Kappa, and his J.D. from Yale Law School. At Yale, Professor Solove won the university-wide scholarly writing Field Prize and served as symposium editor of the Yale Law Journal and as an editor of the Yale Journal of Law & the Humanities. Following law school, Professor Solove clerked for The Honorable Stanley Sporkin, U.S. District Court for the District of Columbia. After practicing law as an associate at the firm of Arnold & Porter in Washington, D.C., Professor Solove began a second clerkship with The Honorable Pamela Ann Rymer, U.S. Court of Appeals for the Ninth Circuit.

Professor Solove began teaching at Seton Hall Law School in 2000. In the fall semester of 2003, he was a visiting professor at the George Washington University Law School. He permanently joined the George Washington University Law School faculty in 2004.

Professor Solove writes in the areas of information privacy law, cyberspace law, law and literature, jurisprudence, legal pragmatism, and constitutional theory.

He teaches information privacy law, criminal procedure, criminal law, and law and literature.

An internationally known expert in privacy law, Solove has been interviewed and quoted by the media in over 100 articles and broadcasts, including the New York Times, Washington Post, Chicago Tribune, Toronto Star, Associated Press, ABC News, CBS News, NBC News, CNN, and National Public Radio.



Professor Solove recently published a new book, THE DIGITAL PERSON: TECHNOLOGY AND PRIVACY IN THE INFORMATION AGE (NYU Press, December 2004), which distinguished Berkeley Law School Professor Pamela Samuelson calls "the best exposition thus far about the threat that computer databases containing personal data about millions of Americans poses for information privacy." The book was recommended in the Wall Street Journal's Recommended Reading column in July 2005.



Additionally, Solove also authored a casebook, INFORMATION PRIVACY LAW (Aspen, January 2003) (with Marc Rotenberg).

Solove has published about 20 articles and essays, which have appeared or are forthcoming in many of the leading law reviews, including the Stanford Law Review, Yale Law Journal, California Law Review, University of Pennsylvania Law Review, Michigan Law Review, Duke Law Journal, Minnesota Law Review, and Southern California Law Review, among others.

He serves on the advisory board of the Electronic Privacy Information Center and is the president of the Law and Humanities Institute. He has contributed to several amicus briefs before the U.S. Supreme Court.

Daniel J. Solove
Associate Professor of Law
George Washington University Law School
2000 H Street, NW
Washington, DC 20052
(202) 994-9514

Website: http://www.law.gwu.edu/facweb/dsolove/
---
GO TO TOP
Jan 09, Tom Preston, MD - Author and Expert on Privacy and Dignity in Dying

Thomas A Preston, M.D., graduated from the University of Pennsylvania School of Medicine, and was for more than 20 years a professor of medicine (cardiology) at the University of Washington. He is the author of numerous medical articles, and his articles for the public media have appeared in the Atlantic Monthly, the Washington Post, and the New York Times, among others. His appearances on national television programs include Good Morning America, Sixty Minutes, and the McNeil-Lehrer Show. He was a plaintiff in Washington v. Glucksberg, U. S. Supreme Court, 1997. Patient-Directed Dying is his fourth book. In his new book, Dr. Preston gives compelling reasons why aid in dying is not suicide when used by terminally ill patients, and why physicians who help them die are not assisting suicide. He shows how outdated cultural attitudes impede understanding of how we die, why many physicians withdraw from their dying patients, and how the sanctity-of-life principle has become distorted to obstruct aid in dying.

Patient-Directed Dying is a manifesto calling for mercy and reason to learn more visit

http://www.tomprestonmd.com/
---
GO TO TOP
Jan 02, Tim Divine - Attorney and Privacy Expert

Mr. Devine joined the firm of Honigman Miller Schwartz and Cohn in March 2007 and is a Partner in the Litigation Department. He represents a variety of clients in state and federal court litigation and alternative dispute resolution. Tim also advises clients on record retention and information management issues, including the challenges posed by recent developments in e-Discovery.

Prior to joining the Firm, Tim served as Managing Counsel in Ford Motor Company's Office of General Counsel. Tim's practice at Ford included significant litigation and client counseling responsibilities. Most recently, he led Ford's response to discovery in government inquiries and class actions. He has handled a variety of litigation, including product liability and class actions and provided legal counsel to Ford's Human Resources Department. Tim launched Ford's Privacy Office and counseled its e-commerce business portfolio, including numerous websites and new ventures. He directed legal and regulatory investigations of major industrial accidents, including complex electronic and physical evidence preservation in industrial settings.

Tim received his B.A. in Government from Harvard University in 1985, his M.A. in Law and Diplomacy from the Fletcher School of Law and Diplomacy in 1990, and his J.D. magna cum laude from the University of Michigan Law School in 1995.

Tim lives with his wife Julie and their children in Farmington Hills. He is a longtime participant in programs to provide legal pro bono legal services for indigent clients and is a member of the board of Metropolitan Detroit YMCA Camping Services.

www.honigman.com
---