Protect Your Privacy in the Information Age
Now on every MONDAY morning from 8:00 AM - 8:30 AM, Pacific Time
on 88.9 FM in Irvine
and WORLDWIDE live audio streaming at www.kuci.org
KUCI/Privacy Piracy Fund Drive Donors
We want to give a special thank you to those who donated to the KUCI Fund Drive in special support of Privacy Piracy
2011 Interviews
Visit our Archives for previous guest interviews
GO TO TOP
Dec 26, Rebecca Herold, The Privacy Professor

Rebecca Herold, "The Privacy Professor,"® is a leading information security, privacy, compliance and training expert with over two decades of experience. Rebecca is currently listed among Computerworld's top three Best Privacy Advisors in the world, a Top Influencer in IT Security by IT Security magazine, and numerous other awards and recognitions. The proprietary security training exercise Rebecca created has won a CSI Information Security Program of the Year. Rebecca also has been an Adjunct Professor for the Norwich University Master of Science in Information Assurance program since 2005. In addition, she has led the federal government's NIST Smart Grid Privacy research group since June 2009.

Through her company, Rebecca Herold & Associates, she provides information security, privacy, compliance and education services, including keynotes and speeches throughout across industries. Rebecca created the content for Compliance Helper (http://www.compliancehelper.com) where she is a partner. Compliance Helper provides complete documentation and compliance management plans for healthcare organizations' and business associates' information security and privacy management programs, meeting multiple regulatory compliance requirements and providing personal support. The Second edition of Rebecca's highly-rated book, "Managing an Information Security and Privacy Awareness and Training Program" was recently published, and she is currently working on her 16th book, the 2nd edition of the highly rated, "The Practical Guide to HIPAA Privacy and Security Compliance."

Rebecca has published over 200 industry articles, writes multiple monthly columns, has delivered dozens of compliance education webinars, and has done hundreds of interviews for news media. Rebecca's certifications include CIPP, CISSP, CISM, CISA, FLMI.
---
GO TO TOP
Dec 19, Joanne McNabb, Chief of the California Office of Privacy Protection

Joanne McNabb has been Chief of the California Office of Privacy Protection since it opened in 2001. The first-in-the-nation Office is a resource and advocate on privacy issues. In addition to providing information and education for consumers, the Office also publishes privacy practice recommendations for business and other organizations.

McNabb is a Certified Information Privacy Professional, with specializations in Government and Information Technology. She serves on the Privacy Advisory Committee to the U.S. Department of Homeland Security, and is a Fellow of the Ponemon Institute, a research center on privacy, data protection and information security policy.

Before starting the Office of Privacy Protection, McNabb had over 20 years experience in public affairs and marketing, in both the public and private sectors, including five years with an international marketing company in France. She attended Occidental College and holds a master's degree in Medieval Literature from the University of California, Davis.

www.privacy.ca.gov
---
GO TO TOP
Dec 12, Martha Bellinger, Retired Los Angeles Superior Court Judge

Martha Bellinger served on the Los Angeles Superior Court as both a commissioner and judge for over 20 years. During that time she served in the dependency courts, delinquency courts, adult criminal proceedings, and four years in the family law courts in Pomona. She retired July 31, 2011 as supervising judge of the East District delinquency courts. During her four years in the family law courts of Pomona, she authored over 292 decisions on submitted matters, and was known for her calm and pleasant demeanor with a particular emphasis on what was in the best interests of children in custody disputes. She specializes in family law matters, and particularly welcomes members of the LGBT community to the mediation table where they will find a judge who wants to assist them in ending their partnership and marriage dissolutions with respect, equality and fairness.

Before becoming a jurist, Judge Bellinger worked in a Century City law firm in the area of civil litigation and then served as Assistant Legal Counsel for the Pomona Claremont-Bonita School districts in 1983. In 1984 she joined the Los Angeles County District Attorney's Office spending three years in misdemeanor and felony trials before joining the Appellate Division of that office and writing an amicus brief in the United States Supreme Court case of Payne v. Tennessee (1991). Before entering the legal profession, Judge Bellinger served as an ordained parish minister in the United Methodist Church and next as a probation officer for Madison County, New York.

Her educational background includes a B.A. from Syracuse University (1972), divinity studies at Princeton Theological School of Theology from 1972-1974, a Master of Theology degree from Boston University School of Theology (1975), and her law degree from Whittier College School of Law in 1982 where she served as Editor-in-Chief of the Law Review. She is the recipient of numerous community service awards during her time on the bench, and has been a frequent public speaker concerning children and the law. She served as an adjunct professor of law at La Verne University College of Law from 1988-2006, and rejoined the adjunct faculty in 2011 receiving awards for excellence in legal education.

www.tworobes.com
---
GO TO TOP
Dec 5, Steve Posner, Speaker on Privacy and National Security Law
Steve C. Posner is the author of the annually updated legal treatise Privacy Law and the USA Patriot Act (LexisNexis/Matthew Bender 2006, now going into its fifth edition), emphasizing the practical implications, burdens and options for organizations and individuals cooperating with and subject to government evolving reporting requirements, information requests and surveillance.

Mr. Posner frequently speaks on privacy and national security law to professional and community groups, as well as to undergraduate and graduate level university classes. He writes frequently online commentaries and blogs on emerging issues and litigation for LexisNexis.

Mr. Posner is a former editor of the Technology Law and Policy Review column for The Colorado Lawyer magazine, and former co-chair of the Colorado Bar Association's Law and Technology Committee. He is admitted to practice law in Colorado, New York and California, and is in private practice in Evergreen, Colorado, focusing on privacy, surveillance, intellectual property (esp. copyright and trade secret), and business law and litigation.

www.posnerlaw.com
---
GO TO TOP
Nov 28, Beth Givens, Founder and Director of the Privacy Rights Clearinghouse

Beth Givens is founder and director of the Privacy Rights Clearinghouse, established in 1992. She has developed the Fact Sheet series as author and/or editor. She authored the encyclopedia entries on identity theft for Encyclopedia of Privacy (2007), World Book Encyclopedia (2004) and Encyclopedia of Crime and Punishment (2002). She is author of The Privacy Rights Handbook: How to Take Control of Your Personal Information (Avon, 1997) and is co-author of Privacy Piracy: A Guide to Protecting Yourself from Identity Theft (1999), with Mari Frank, Esq.. She contributed a chapter on consumer and privacy rights to the 2006 book, RFID: Applications, Security and Privacy.

Givens represents the interests of consumers in public policy proceedings at the state and federal levels (California Legislature, U.S. Congress, and federal and state regulatory agencies). Her contributions to legislative hearings, regulatory workshops, and public policy conferences are found in the Speeches & Testimony section of the web site, www.privacyrights.org.

She has been interviewed by the media on consumer privacy issues, including: major U.S. newspapers, online media, radio news and talk programs including NPR, and on broadcast and cable TV: The Willis Report, Marketplace, The News Hour with Jim Lehrer, CBS Evening News, NBC Nightly News, CNN, Good Morning America, 48 Hours, 60 Minutes.

Prior to her work as a consumer advocate, she was a librarian specializing in library network development and resource sharing.

Givens has a Master of Arts degree in librarianship from the University of Denver's Graduate School of Librarianship and a Master of Arts degree in communications management from the University of Southern California's Annenberg School of Communications.
---
GO TO TOP
Nov 21, Robert Ellis Smith, Journalist and Publisher of Privacy Journal

Robert Ellis Smith is a journalist who uses his training as an attorney to report on the individual's right to privacy. Since 1974, he has published Privacy Journal, a monthly newsletter on privacy in a computer age based in Providence, R.I.

Smith is a frequent speaker, writer, and Congressional witness on privacy issues and has compiled a clearinghouse of information on the subject: computer data banks, credit and medical records, the Internet, electronic surveillance, the law of privacy, and physical and psychological privacy.

From 1970 to 1973, Smith was the assistant director of the Office for Civil Rights in the U.S. Department of Health, Education, and Welfare. Prior to that, he had nine years of experience as a news reporter and editor with the Detroit Free Press, Trenton Times, The Southern Courier, and Newsday.

He has taught at Harvard College, University of Maryland, Emerson College, and Brown University.

A 1962 graduate of Harvard College, Smith received his law degree from the Georgetown University Law Center in 1976. He served as a member of the District of Columbia Human Rights Commission until 1986. In 1997, Vice President Gore named him to the Civil Liberties Panel of the White House Commission on Aviation Safety and Security. From 1996 to 2002, he served as vice chair of the Coastal Resources Management Council, which protects the 400 miles of Rhode Island coastline. In 2004 he was elected to the Town Council of Block Island, R.I.
---
GO TO TOP
Nov 14, Stephen Rohde, Attorney, Writer and Lecturer

Stephen Rohde is an attorney, writer and lecturer in Los Angeles, specializing in constitutional and intellectual property law, including First Amendment, entertainment, copyright, trademark, book publishing, defamation, invasion of privacy and right of publicity disputes.

A graduate of Northwestern University and Columbia Law School, Mr. Rohde has written and lectured widely on freedom of expression, intellectual property, censorship, media regulation, hate speech, pornography, and the Internet.

Mr. Rohde is the author of American Words of Freedom and Freedom of Assembly and co-author of Foundations of Freedom. He is a regular contributor to a series of reference works published by Salem Press. Mr. Rohde hosted a segment on Pacifia Radio's Clear and Present Danger. He has served as President of the American Civil Liberties Union of Southern California and Chair, of the ACLU Foundation of Southern California. He is a Past President of the Beverly Hills Bar Association.

Mr. Rohde has written for the Los Angeles Times, the Los Angeles Daily Journal, California Lawyer magazine, Los Angeles Lawyer magazine and several other publications. He has appeared on numerous television and radio programs discussing First Amendment issues. For several years, he has been named a "Super Lawyer" by Los Angeles magazine.
---
GO TO TOP
Nov 7, Dominique Shelton, Privacy Attorney

Dominique Shelton is an attorney and partner in the Intellectual Property department of Edwards Wildman Palmer's Los Angeles office. Her practice focuses on complex commercial litigation with a particular concentration in the areas of privacy, class actions, unfair competition, intellectual property and antitrust. Her representative clients include original equipment manufacturers, television and film studios, cable channels, technology companies, semiconductor distributors, and major arts institutions in Los Angeles. She is a life member and past President of the Women's Law Association of Los Angeles and a life member and former Board member of the Black Women Lawyers of Los Angeles. Dominique is also a life member of the National Bar Association. She sat on the Board of Big Brothers Big Sisters of Los Angeles, during the 2007-2010 time period, which serves children at risk. She is the current chair of the Entertainment and IP Law Section of the LA County Bar. Full bio at http://wildman.com/shelton/
---
GO TO TOP
Oct 31, Shaun Dakin, Social Media Expert


Shaun Dakin is a social media expert who specializes in brand building, management and marketing, and issues surrounding public/ private information. He started a non-profit, The National Political Do Not Contact Registry, in 2007 to fight for voter's privacy rights and to fight against those evil political robocalls. In the space of a year he took the organization from a start up to over 200,000 members and he became the spokesperson for voter privacy throughout the nation. During that time he testified in the US Senate, was on CNN, MSNBC, NPR, XM Radio, NBC, CBC, and ABC. He is most proud of helping to introduce the Robocall Privacy Act with Senator Feinstein.

As the founder of the NPDNC Registry he won the Mashable.com Open Web Award in 2008 for the use of social media by non-profits, was nominated as being one of the top 15 Twitter moments for 2008 and as one of the most influential Washington, DC based social media experts.

He loves to teach, speak, and inspire people with how technology can solve problems for people, organizations and society. In 2009 he founded the series of un-conferences called PrivacyCamp based on the barcamp model and open space technology. PrivacyCamp has evolved to become the world's primary event for business, academia, advocates and policy folks to get together to discuss privacy related issues. In this capacity he runs the weekly privacy chat called #PrivChat, a Twitter discussion.

Shaun currently is a management and marketing consultant focusing on business trust and consumer privacy at Dakin & Associates. In addition he is a fellow at the Future of Privacy Forum and an adjunct professor at George Mason University and the school of business.

Shaun started his career as a teacher in Japan and then a corporate trainer in the States. He has worked at companies such as FedEx, Fannie Mae, IXI Corporation, Laureate Education, and the Motley Fool. He received his BA in Government from Colby College and his MBA from the Thunderbird School of Global Management. He lives in Falls Church, VA with his wife, son, and two dogs.
---
GO TO TOP
Oct 24, John Sileo, Leading Professional Speaker on Information Survival


John Sileo's identity was stolen from his business and used to embezzle almost a half-million dollars from his clients. While the thief covered his crimes using Sileo's identity, John and his business were held legally and financially responsible for the felonies committed. The breach destroyed John's corporation and consumed two years of his life as he fought to stay out of jail.

But John chose to fight back and speak out. Emerging from this crisis, John became America's leading professional speaker on information survival, including identity theft prevention, data breach, cyber security, human manipulation and social media exposure.

John is the award-winning author of Stolen Lives, The Facebook Safety Survival Guide and Privacy Means Profit (Wiley), and has recently appeared on 60 Minutes and Fox and Friends, for which he is a regular contributor. Weaving his story together with cutting-edge research, disarming humor and hilarious audience interaction, John inspires data security from the inside out - building a foundation of personal protection with the purpose of expanding into the workplace.

Information is the corporation's most profitable asset - but it is human beings who defend it. By unleashing skills of instinct, curiosity, and prioritization, Sileo unconventionally empowers audiences to take control of sensitive data and bulletproof their bottom line before it's too late. John's satisfied clients include the Department of Defense, Blue Cross Blue Shield, the FDIC, Pfizer, the Federal Trade Commission, Lincoln Financial, the Department of Homeland Security, AARP, Prudential, the Federal Reserve Bank, and scores of corporations, universities, and associations of all sizes.

John is President of The Sileo Group, which coaches organizations to thrive in the everchanging world of information domination. He graduated from Harvard University with honors and spends his free time focusing on his wife and daughters.

www.ThinkLikeASpy.com
---
GO TO TOP
Oct 17, Susan Grant, Director of Consumer Protection at the Consumer Federation of America

Susan Grant is Director of Consumer Protection at the Consumer Federation of America. The CFA is a nonprofit association of some 300 nonprofit consumer groups that was established in 1968 to advance the consumer interest through research, education, and advocacy Ms. Grant works specifically in the areas of privacy, deceptive marketing, online safety and security, fraud, electronic and mobile commerce, and general consumer protection issues. She coordinates CFA's Fake Check Task Force, conducts CFA's annual Consumer Complaint Survey, and is a recognized authority on combating consumer fraud and deception. She began her career in 1976 in the Consumer Protection Division in the Northwestern Massachusetts District Attorney's Office and has worked in the consumer protection field ever since.

www.consumerfed.org
www.idtheftinfo.org
---
GO TO TOP
Oct 10, Jay and Linda Foley, Identity Theft Experts and Founders of the Identity Theft Resource Center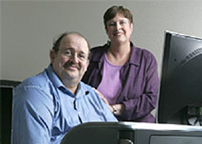 Linda Foley:
An identity theft survivor herself, Linda has spent the last 14 years studying the crime of identity theft. In 1999 she founded the Identity Theft Resource Center and began to work with victims trying to clear their names and restore their lives. In the early 2000's she began to receive more and more calls from parents whose minor children had become victims of identity theft and by young adults who discovered their identities had been stolen before they turned 18. Some perpetrators were family members, often parents, and others were unknown criminals. Linda has spent the last 10 years researching this particular crime as well as other identity theft crimes. She is nationally respected for the depth of her knowledge of identity crimes and has received numerous awards and commendations for her work.


Jay Foley:
After his wife became a victim of identity theft, he helped her to found the Identity Theft Resource Center in 1999. Jay's computer and investigative talents lead him to specialize in cybercrime and criminal identity theft. However, he also shared his wife's passion about all types of all types of identity theft. In partnership with Linda, they have undertaken the fight to bring child identity theft to the forefront - believing that even one case of child identity theft is one too many. He has also been working with the California Office of Privacy Protection regarding identity theft and foster children. Jay is also nationally respected for all of work in the field of identity theft and cybercrime. Along with his wife, they have recently founded a new company that will focus on the major issues of this evolving crime.

www.idtheftinfosource.org
---
GO TO TOP
Oct 3, Kevin Mitnick, World's Most Famous (Former) Computer Hacker


Kevin Mitnick photo by Jari Tomminen
Kevin Mitnick, the world's most famous (former) computer hacker, has been the subject of countless news and magazine articles, the idol of thousands of would-be hackers, and a one-time "most wanted" criminal of cyberspace, on the run from the bewildered Feds. Now a security consultant, he has spoken to audiences at conventions around the world, been on dozens of major national TV and radio shows, and even testified in front of Congress. He is the author of The Art of Deception and The Art of Intrusion and Ghost in the Wires.

Visit Kevin's website at http://mitnicksecurity.com/
---
GO TO TOP
Sep 26, Pam Dixon, Author, Researcher, and Founder the World Privacy Forum

Pam Dixon founded the World Privacy Forum in November 2003. An author and a researcher, she has consistently broken critical new ground in her work. She has written highly respected and influential studies in the area of privacy; she researched and wrote the first report to exist on medical identity theft (May 2006), identifying and bringing that topic to the public for the first time. Medical identity theft is now a widely acknowledged issue. In 2008, a California law was passed based on Dixon's research. She has written other influential studies in the area of workplace and job search privacy as well as financial privacy and Internet privacy. Recently, Dixon has completed 6 months of research and privacy work in India, as well as a new reference book on privacy to be published in 2011 by ABC-CLIO books.

Dixon was formerly a research fellow with the Privacy Foundation at Denver University's Sturm School of Law. There, she researched and wrote about technology-related privacy issues. Dixon has written extensively about technology both as a book author and as a former columnist for the San Diego Union Tribune. Ms. Dixon has written seven books for major publishers, including two critically acclaimed books about technology and consumers. Her books include titles for Random House / Times Books, among other major publishers.

www.PamDixon.com
---
GO TO TOP
Sep 19, Lisa Sotto, Privacy and Data Security Attorney


Lisa J. Sotto, Managing Partner of the New York office of Hunton & Williams LLP, heads the firm's top-ranked Privacy and Data Security practice. She was voted the world's leading privacy advisor in Computerworld's three most recent annual surveys and was ranked in "Band 1" by Chambers USA for Privacy & Data Security. Ms. Sotto also was recognized as a leading lawyer in the 2011 edition of The Legal 500 United States, and she was named one of Ethisphere Magazine's 100 "2009 Attorneys Who Matter," a listing of attorneys who "have risen to the top." In addition, she has been selected by her peers for several consecutive years as a "New York Super Lawyer."

Ms. Sotto has extensive experience counseling clients on privacy, data security and information management issues. She assists in identifying, evaluating and managing risks associated with privacy, information security and records management practices of companies and third parties. Ms. Sotto advises on all U.S. federal and state privacy and data security laws, including security breach notification requirements. She also advises on global data protection laws (including those in the EU and Latin America), particularly with respect to cross-border transfers of personal data. Ms. Sotto develops and implements global data governance programs, and conducts all phases of privacy assessments and information security policy audits. She also develops corporate records management programs, preparing policies and procedures, records retention schedules, and training and audit programs. In addition, Ms. Sotto assists clients with investigations and enforcement actions by the U.S. Federal Trade Commission and state attorneys general regarding privacy and data security.

Ms. Sotto was appointed by Secretaries Ridge and Chertoff as Vice Chair of the Department of Homeland Security's Data Privacy and Integrity Advisory Committee, and she continues to serve as a member of the Committee. She is a member of the Board of Directors of the International Association of Privacy Professionals and co-chair of the New York State Bar Association's International Privacy Law Committee. In addition, Ms. Sotto is the chair of the New York Privacy Officers' Forum and a member of SAI Global's Law and Ethics Advisory Board. She also serves as co-chair of the PLI Privacy and Security Law Institute and is the Lead Advisor on DataGuidance's U.S. Panel of Experts. Ms. Sotto has testified before Congress and federal agencies, frequently speaks around the world, and has authored or been quoted in more than 200 articles on a variety of privacy and information management topics. She is the editor and lead author of the treatise entitled Privacy and Data Security Law Deskbook, published by Aspen Publishers, Wolters Kluwer Law & Business.

Ms. Sotto received her J.D. from the University of Pennsylvania Law School, where she was an editor of the Law Review. She received her B.A. from Cornell University, with Distinction in All Subjects. She is admitted to practice in New York and the District of Columbia.
---
GO TO TOP
Sep 12, Dovell Bonnett, Computer Security Solutions Expert

Dovell Bonnett has been creating security solutions for computer users for over 20 years. In order to provide these solutions to consumers as directly, and quickly, as possible, he founded Access Smart. With each of his innovations, the end user - the person sitting in front of a computer - is his No. 1 customer.

This passion, as he puts it, to "empower people to manage digital information in the digital age" also led him to write the popular Online Identity Theft Protection for Dummies. Within the pervasive nature of our e-commerce and e-business community, personal information, from credit card numbers to your pet's name, is more easily accessed, and identity theft and fraud has become an issue that touches every consumer.

Mr. Bonnett's solutions reduce security risks for individual users, small businesses and large corporations. His professional experience spans 21 years in engineering, product development, sales and marketing, with more than 15 years focused specifically on smartcard technology, systems and applications. Mr. Bonnett has spent most of his smartcard career translating and integrating technology components into end-user solutions designed to solve business security needs and incorporating multi-applications onto a single credential using both contactless and contact smartcards. He has held positions at National Semiconductor, Siemens (Infineon), Certicom, Motorola and HID. He is the author of smartcard articles, regularly presents at conferences, and helps companies successfully implement smartcard projects. Mr. Bonnett has been an active member of the Smart Card Alliance contributing to the development of physical access security white papers. He holds dual bachelor's degrees in industrial and electrical engineering from San Jose State University.

www.access-smart.com
---
GO TO TOP
Sep 5, James Fishman, Consumer Rights and Privacy Advocate Attorney

James Fishman is a nationally known consumer rights and privacy advocate who has brought numerous groundbreaking cases under the Fair Credit Reporting Act, the Fair Debt Collection Practices Act, the Truth in Lending Act and the New York Deceptive Practices Act. A former Assistant Attorney General in the Bureau of Consumer Frauds and Protection under Robert Abrams, Mr. Fishman has over 24 years of experience fighting for the rights of consumers in both state and federal courts.

Mr. Fishman is also a leading, and highly respected, New York City tenant lawyer who has represented hundreds of residential and commercial tenants before all levels of the New York judicial system, from the Housing Court up to the New Court of Appeals. Over 20 of Mr. Fishman's tenant victories have been published by the New York Law Journal and the official state reporter.

Recognizing that the interests of consumers and tenants often overlap, Mr. Fishman has pioneered the use of consumer protection statutes and strategies in the housing area, particularly in the area of tenant privacy. He brought the first suit on behalf of a residential tenant against a landlord under the Fair Credit Reporting Act alleging impermissible access to her credit report. Using the Deceptive Practices Act, Mr. Fishman successfully sued a major New York landlord for improperly seeking personal identification information from its rent regulated tenants.

Mr. Fishman is also a nationally recognized expert in the rapidly growing area of identity theft, appearing on national television and in print media, lecturing extensively and training other consumer lawyers in handling identity theft litigation.
---
GO TO TOP
Aug 29, Marc Groman, Federal Trade Commissionís Chief Privacy Officer

Marc Groman serves as the Federal Trade Commission's Chief Privacy Officer and Senior Agency Official for Privacy. As CPO, Marc coordinates the FTC's enterprise-wide privacy program to ensure that the FTC can efficiently and effectively carry out its mission while minimizing the impact on individual privacy. Appointed the FTC's first CPO, he built the privacy program from the ground up, overseeing the FTC's initial inventory of personal information and first comprehensive policy gap analysis. He reports directly to FTC Chairman Jon Leibowitz and chairs both the agency-wide Privacy Steering Committee and Breach Notification Response team. Working with the FTC's CIO and CISO, Marc evaluates all new technologies, websites, social media, and information technology systems to identify and mitigate potential privacy risks. The FTC's privacy program, awarded the 2008 HP-IAPP Privacy Innovation award, has served as a model for numerous other agencies.

In 2009 and 2010, Marc was detailed to the House of Representatives Committee on Energy and Commerce where he worked on legislative issues such as privacy, information security, technology and e-commerce. Most notably, he led committee efforts in drafting legislation addressing consumer privacy (H.R. 5777) and data security (H.R. 2221). Before being detailed to the Hill, Marc served as advisor to the Director of the FTC's bureau of Consumer Protection on consumer privacy

Marc began his FTC career as a staff attorney in the FTC's Division of Marketing Practices where his practice focused on prosecuting Internet and high-tech fraud. In 2001, he served as the Coordinator of the FTC's Internet Investigations Training program, and in 2003, Marc served as the National Coordinator of the Inter-Agency Law Enforcement Task Force on Spam, and he coordinated Project Netforce, a law enforcement sweep of cybercrime and Internet fraud. Prior to joining the FTC, he was a litigation associate with Peabody & Arnold LLP in Boston, Massachusetts, where he focused on intellectual property and technology litigation.

He holds a BA magna cum laude in International Relations from Tufts University and a JD cum laude from Harvard Law School. Marc is a Certified Information Privacy Professional and a member of the Board of Directors of the International Association of Privacy Professionals.

www.ftc.gov
---
GO TO TOP
Aug 22, Sylvia Goldsmith, Consumer Protection Attorney

Sylvia Antalis Goldsmith is the founder of the Law Office of Sylvia A. Goldsmith. She received her Bachelor of Arts and Juris Doctorate degrees from the Ohio State University and has been a licensed member of the Ohio State Bar since 1995. Goldsmith's practice focuses on consumer protection primarily involving civil litigation under a variety of state and federal laws including the Fair Credit Reporting Act, the Fair Debt Collection Practices Act, the Truth in Lending Act, and the Ohio Consumer Sales Practices Act. She is licensed to practice law in all courts in the State of Ohio, as well as in the federal courts of the Northern and Southern Districts of Ohio, the Eastern District of Texas, the United States Court of Appeals for the Sixth Circuit, and the United States Supreme Court.

Goldsmith is a leading advocate on consumer credit reporting issues. In 2000, she was one of only nine consumer lawyers nationwide to be invited to attend President Clinton's Summit on Theft of Identity in Washington, D.C., and has testified before the Federal Trade Commission and the Social Security Administration, Office of the Inspector General on identity theft and fraudulent criminal record information. Additionally, Goldsmith is routinely invited to lecture to groups such as the National Association of Consumer Advocates, the National Consumer Law Center, the Ohio Academy of Trial Lawyers and the Practicing Law Institute with respect to financial privacy issues and other concerns relating to the fair and accurate reporting of consumer information.

Goldsmith has published numerous articles on consumer credit reporting issues, including An Introduction to the Fair Credit Reporting Act, and IDENTITY THEFT: Are You Protecting Yourself From This Growing Crime?" From 2001 through 2005, Goldsmith was also the Contributing Editor for the State of Ohio on the American Bar Association's Class Action survey which is published annually as part of the leading treatise on class action litigation, Newberg on Class Actions.

In 2004, Goldsmith argued before the United States Supreme Court on behalf of the respondent in the matter of Household Credit Services, et al. v. Pfennig, a case challenging the manner in which credit card over-limit fees are disclosed. Goldsmith has had decisions in several other ground-breaking cases published as well.
---
GO TO TOP
Aug 15, Dan J. Solove, the John Marshall Harlan Research Professor of Law at the George Washington University Law


Daniel J. Solove is the John Marshall Harlan Research Professor of Law at the George Washington University Law School. He is also Senior Policy Advisor at Hogan Lovells. Additionally, he is the founder of TeachPrivacy, a company that helps schools develop a comprehensive privacy program.

One of the world's leading experts in privacy law, Solove is the author of numerous books, including Nothing to Hide: The False Tradeoff Between Privacy and Security (Yale 2011), Understanding Privacy (Harvard 2008), The Future of Reputation: Gossip and Rumor in the Information Age (Yale 2007) (winner of the 2007 McGannon Award), and The Digital Person: Technology and Privacy in the Information Age (NYU 2004).

Professor Solove is also an author of Privacy Law Fundamentals (IAPP 2011), a short guide to information privacy law. Additionally, he is also the author of a textbook, Information Privacy Law with Aspen Publishing Co. now in its third edition, with co-author Paul Schwartz. He is the author of several other textbooks, including Privacy and the Media (1st edition, Aspen Publishing Co. 2009) and Privacy, Information, and Technology (2nd edition, Aspen Publishing Co. 2009). He has published more than 40 articles and essays, which have appeared in leading law reviews.

Solove has testified before Congress and has been involved as an expert and consultant in a number of high-profile privacy cases. He has been interviewed and featured in several hundred media broadcasts and articles.

He blogs at http://www.concurringopinions.com.
More information about his work can be found at: http://www.danielsolove.com.
---
GO TO TOP
Aug 8, Brian Kennish, Founder of Disconnect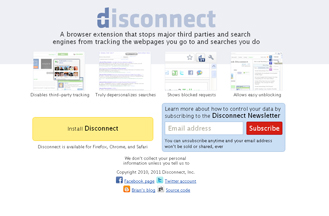 Brian Kennish is the founder of Disconnect (disconnect.me), a technology startup that helps people understand the data they share online and makes simple tools for users to control their data. Disconnect's first product, a browser extension for Firefox, Chrome, and Safari, stops the webpages users go to and searches they do from being tracked. The company's latest release is a crowdsourced project to turn the privacy policies of the most popular websites into a small set of icons.

Before founding Disconnect, Brian was an early engineer at Google and before Google, DoubleClick. At Google, he worked on AdWords, Wave, and Chrome. He started and built the sales and support engineering teams. At DoubleClick, he wrote web and mobile ad servers.

Brian is originally from New York City. He graduated from Brown, and now lives in San Francisco.

http://disconnect.me
---
GO TO TOP
Aug 1, Allen Brandt, Corporate Counsel and Chief Privacy Official for GMAC

Allen Brandt is Corporate Counsel and Chief Privacy Official for GMAC, which owns the Graduate Management Admission Test® (GMAT®), an exam delivered to prospective graduate business students in 111 countries worldwide. He provides legal guidance and counsel on US and domestic consumer privacy issues, creates data protection policies and procedures, responds to privacy inquiries, and leads the privacy training program. In addition, he monitors compliance with the Council's marketing programs, and oversees the filing of international data processing applications and notices. Allen is a Board Member for the International Association of Privacy Professionals (IAPP), an 8500 member organization with professionals in over 50 countries, and is an Advisory Board member of the Future of Privacy Forum, a Washington, DC privacy think tank.

www.gmac.com
---
GO TO TOP
Jul 25, Allan Pratt, Technology Expert on Networking and Information Security

Allan Pratt is a technology expert with an emphasis on networking and information security and has earned several CompTIA certifications in hardware, software, networking, and security. With an MBA Degree, marketing experience, and managerial experience combined with his IT certifications, Allan has the communication and technology skills to effectively communicate with users, tech staff members, and C-level executives - and is understood by all. As a marketing professional for 10 years, he learned the nuances of computer hardware and translated technical details into easy-to-understand information for websites, brochures, and other tools to help sales teams win business. In addition, he gained marketing, management, and operations experience for a construction company, an advertising agency, and a newspaper. Expertise includes installation/maintenance of hardware, software, peripherals, printers, and wireless networking; development/implementation of integration and security plans; project management; and development of technical marketing and web strategies in the IT industry.

Follow Allan on Twitter (http://www.twitter.com/Tips4Tech)
on his blog (http://tips4tech.wordpress.com),
and become a fan on Facebook (http://www.facebook.com/Tips4Tech).
---
GO TO TOP
Jul 18, Thomas Shaw, Privacy, Information Security, e-Discovery Attorney based in Asia


Thomas J. Shaw, Esq., Attorney at Law, CPA, CRISC, CIPP, CISM, ERMP, CISA, CGEIT, CCSK
Thomas J. Shaw, Esq. is an attorney based in Asia, who works with organizations in the Asia/Pacific region and globally on Information law (privacy, information security, e-discovery), Internet law (cloud computing, social networking, intellectual property, e-commerce), international transactional law, compliance, information governance, and technology risk assessment/reduction. He is the author of a new legal technology book "Cloud Computing for Lawyers and Executives-A Global Approach" (here) and was the lead author and editor of the recently published legal technology book "Information Security and Privacy - A Practical Guide for Global Executives, Lawyers and Technologists" (here). He writes extensively on Information and Internet law and technology and on Asia-Pacific law and is the editor of two American Bar Association periodicals: the Information Security & Privacy News and the EDDE Journal. His experience, licenses and certifications are in: law, risk, privacy, information security, internal controls, records, information systems audit, financial statement audit, IT governance, and cloud computing contracts and security. He runs CloudRisk Asia, which risk assesses organizations and cloud service providers (www.cloudriskasia.com) and a technology law practice (www.tshawlaw.com). He can be reached at thomas.shaw@cloudriskasia.com
---
GO TO TOP
Jul 11, John Shepardson, Attorney in Los Gatos, California

Photo Left to right - Ray Waller, John Shepardson

John Shepardson has been practicing law for over 24 years in Los Gatos, California and has represented policyholders in lawsuits against insurance companies for almost his entire career. The primary areas of his practice are insurance bad faith, personal injury, accidents, business and real estate matters.

Attorney Shepardson was President of the Santa Clara County Trial Lawyers Association for the 2007-2008 term, and is presently on the Board of Directors. In 2008, he also served on the Board of Governors of the Consumer Attorneys of California.

http://Shepardsonlaw.com
---
GO TO TOP
Jul 4, Robert J. Herrington, Trial Lawyer and Partner at Greenberg Traurig


Robert J. Herrington is a trial lawyer and partner at Greenberg Traurig, focusing on complex commercial litigation including class actions in the areas of false advertising, unfair competition, consumer products, securities, labor, and mass tort cases as well as intellectual property litigation. Rob is the author of Verdict for the Defense (Sutton Hart Press, Spring 2011) which delivers a blueprint for business leaders to defend their companies against the growing risk of mass action and class action liability. Rob Herrington is a frequent speaker at business events, a law professor, and serves clients in California and throughout the United States. He is based at Greenberg's Santa Monica office and lives with his wife in Pasadena, CA. For more information on Rob Herrington visit www.robherrington.com and for Verdict for the Defense visit www.suttonhart.com
---
GO TO TOP
Jun 27, Ann Cavoukian, Canada Information and Privacy Commissioner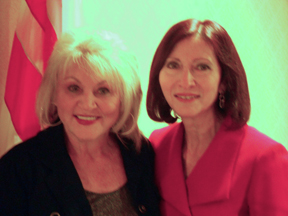 Dr. Ann Cavoukian is recognized as one of the leading privacy experts in the world. Noted for her seminal work on Privacy Enhancing Technologies (PETs) in 1995, her concept of Privacy by Design seeks to proactively embed privacy into the design specifications of information technology and accountable business practices, thereby achieving the strongest protection possible. In October, 2010, regulators from around the world gathered at the annual assembly of International Data Protection and Privacy Commissioners in Jerusalem, Israel, and unanimously passed a landmark Resolution recognizing Privacy by Design as an essential component of fundamental privacy protection. This was followed by the U.S. Federal Trade Commission's inclusion of Privacy by Design as one of its three recommended practices for protecting online privacy - a major validation of its significance.

An avowed believer in the role that technology can play in the protection of privacy, Dr. Cavoukian's leadership has seen her office develop a number of tools and procedures to ensure that privacy is strongly protected, not only in Canada, but around the world. She has been involved in numerous international committees focused on privacy, security, technology and business, and endeavors to focus on strengthening consumer confidence and trust in emerging technology applications.

Dr. Cavoukian also serves as the Chair of the Identity, Privacy and Security Institute at the University of Toronto, Canada. She is also a member of several Boards including, the European Biometrics Forum, Future of Privacy Forum, RIM Council, and has been conferred as a Distinguished Fellow of the Ponemon Institute. Dr. Cavoukian was also named by Intelligent Utility Magazine as one of the "Top 11 Movers and Shakers for the Global Smart Grid industry for 2011," and has been honoured with the prestigious Kristian Beckman Award for her pioneering work on Privacy by Design and privacy protection in modern international environments.
---
GO TO TOP
Jun 20, Larry Ponemon, Chairman and Founder of The Ponemon Institute

Dr. Larry Ponemon, is a pioneer in the development of privacy audits, privacy risk management and ethical information management. He is the chairman and founder of The Ponemon Institute. Based upon his vast experience in the fields of corporate governance, privacy compliance, data protection and business ethics, he consults with leading multinational organizations on global privacy management programs. Dr. Ponemon was appointed to the Advisory Committee for Privacy for the United States Federal Trade Commission and to two California State task forces on privacy and data security laws. Dr. Ponemon was recently appointed by the Governor of Arizona to serve as public member of State Board of Optometry. Dr. Ponemon has held chaired faculty positions at Babson College and SUNY Binghamton and he's published dozens of articles and five learned books. He is a frequent media commentator on privacy and other business ethics topics for CNN, Fox News, CBS, CNBC, MSNBC, The Wall Street Journal, New York Times, Washington Post, USA Today, Financial Times, Business 2.0, Newsweek, Business Week, U.S. News & World Report, Computerworld, CIO Magazine, Industry Standard, Boston Globe, InfoWorld, InformationWeek, Forbes, Fortune, CFO Magazine, Red Herring, Dow Jones News and others. His research studies are well respected and have a profound impact on the manner in which corporations are changing their approach to important privacy issues.

You can learn more at www.ponemon.org.
---
GO TO TOP
Jun 13, Maurice "Mo" Murray, Former Counselor and Clinical Director of an Intensive Out Patient Treatment Center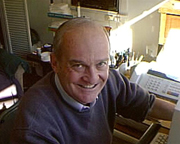 At age 72 "Mo" is retired and lives with [and thanks to, the benevolence of] his 12 year old blind cat "Jackson" in a high rise apartment building overlooking historic Downtown Charleston South Carolina / Charleston Harbor and Fort Sumter. Much like Fort Sumter "Mo" too was bombarded during the prime of his life; but not by Napoleonic Canon... but rather by Alcohol... "Mo" too surrendered and always introduces himself as "A grateful recovering Alcoholic."

During his recovery "Mo" served as a Counselor and Clinical Director of a large "Intensive Out Patient Treatment Center" in the Northeast. Out of these experiences "Mo's" new book "Just Snap Your Fingers and Bingo You're Sober!" was created.

"Mo" was born and raised in Dover, Delaware and has two grown children and no grandchildren. "Jackson" is not included in either category. "Mo" calls "Jackson"... the Czar!

www.bingoyoursober.com
---
GO TO TOP
Jun 6, Robert Brownstone, Technology & eDiscovery Counsel

Robert D. Brownstone advises clients on electronic discovery, electronic information management, retention/destruction policies and protocols, information-security and privacy. He also collaborates with clients as to computer solutions enabling compliance with legal obligations.

A nationwide speaker and writer on many law and technology issues, Mr. Brownstone is frequently quoted in the press as an expert on electronic information. He also teaches Electronic Discovery classes at the University of San Francisco School (USF) of Law and Santa Clara University School of Law.

Mr. Brownstone is a member of: four state bars (including California and New York); the Information Systems Auditing and Control Association (ISACA) and the Association of Records Managers and Administrators (ARMA). He is also the Chair of the executive committee of the State Bar of California's Law Practice Management and Technology (LPMT) Section.

He serves on the Advisory Board of the National Employment Law Institute (NELI) and on the Board of Editors of ALM's Internet Law & Strategy newsletter. In 2006, Mr. Brownstone was named a Northern California Super Lawyer and featured in a cover story of ABA's Law Practice Magazine.

Before joining Fenwick & West in 2000, he had a varied 13-year career as a litigator, law school administrator, law school teacher and consultant. From 1995 to 2000, Mr. Brownstone was the Moot Court Program Coordinator at USF School of Law. During the 1997-98 school year, he also acted as Associate Dean for Academic Affairs and Director of Legal Research & Writing at JFKU School of Law in Walnut Creek, California. From 1992 to 2000, Mr. Brownstone taught Legal Research Writing & Analysis at USF Law.

Between 1990 and 1995, Mr. Brownstone had key roles in some publicized cases. From 1986 to 1990, when Mr. Brownstone practiced in New York, he was on plaintiffs' counsel's team in the civil suit against Claus von Bulow and on Lowell Milken's defense team in multiple Drexel Burnham Lambert matters.

In 1986, Mr. Brownstone received his J.D., magna cum laude, from Brooklyn Law School, where he was a Notes Editor and a published author on the Brooklyn Law Review. In 1982, Mr. Brownstone received his B.A. in English literature and political science from Swarthmore College.

www.fenwick.com
---
GO TO TOP
May 30, Lewis Maltby, a Major Figure in American Privacy


Lew Maltby has been a major figure in American privacy for over 20 years. He's testified before Congress, appeared on 60 Minutes and Larry King Live, participated in litigation before the Supreme Court, and been interviewed by every paper from the Wall Street Journal to Mother Jones. He's a faculty member of the Rutgers School of Management and Labor Relations, and has guest lectured at Penn, Vanderbilt, NYU, and Cornell. His book, Can They do That? Reclaiming our Fundamental Rights at Work was published by Portfolio Press in 2010.

www.workrights.org
---
GO TO TOP
May 23, DeMonica Gladney, Counsel for Exxon Mobil Corporation


DeMonica D. Gladney, Esq., is a native of Houston, Texas. She received her Bachelor of Science degree in Criminal Justice, cum laude, from Lamar University and her Doctor of Jurisprudence degree, cum laude, from the University of Houston Law Center. She began her legal career as a Briefing Attorney for the 14th Court of Appeals in Houston, Texas. She is now Counsel for Exxon Mobil Corporation, where she has practiced for over 16 years.

Ms. Gladney is the personification of commitment and excellence and received the National Bar Association's (NBA) Presidential Award for two years and the NAACP Award for Legal Excellence. Her professional and community involvements have been many and varied. She currently serves as the Chair of the Women Lawyers Division and the Corporate Liaison for the Commercial Law Section of the NBA. She is a former President of the Houston Lawyers Association and Chair of the African-American Lawyers Section of the State Bar of Texas. She is also a member of the Houston Bar Association, the Corporate Counsel Women of Color and the Downtown Group.

Ms. Gladney previously served as the Pro Bono Coordinator for ExxonMobil and on the Executive Board of the Houston Volunteer Lawyers Program. She is a Life Fellow of the Texas Bar Foundation and former Chair of the Board of the Houston Lawyers Foundation. She is also a member of the Mu Kappa Omega chapter of Alpha Kappa Alpha Sorority, Inc.

In addition to a successful legal career, Ms. Gladney is an accomplished writer, poet and inspirational speaker. She is the bestselling author of Willing to Wait: From Revelation to Manifestation, Reflections from God, and the new release, Identity Theft: Discovering the Real You. Her book, Willing to Wait, was ranked #7 on the BCNN1/BCBC National Independent Publishers' Top 50 Bestseller's List. Ms. Gladney has been featured on the Daystar Television Network and various radio talk shows around the country and in print media, such as the Pearland Journal, Ladies First Magazine, and the Black Christian News Network. She was also selected for the 2010 editions of Who's Who Among Executives & Professionals and Who's Who in Black Houston.
---
GO TO TOP
May 16, Lisa Nelson, Professor who Specializes in the Field of Science, Technology, and Society


Dr. Nelson holds a PhD and J.D. from the University of Wisconsin-Madison and specializes in the field of science, technology, and society. She has recently finished serving as a co-principal investigator on a National Science Foundation grant to explore the societal perceptions of biometric technology in collaboration with Bojan Cukic, PhD (WVU); Stephanie Schuckers, PhD (Clarkson); Michael Schuckers, PhD (St. Lawrence University); Anil Jain, PhD (Michigan State); and Larry Hornack, PhD (WVU). This research has be published in "America Identified: Biometric Technology and Society" (MIT, 2010).

She has also written several articles in journals including I/S: A Journal of Law and Policy for the Information Society, Public Administration Review, and the University of Chicago Policy Review.

She is currently an assistant professor at the University of Pittsburgh Graduate School of Public and International Affairs, a Fellow at the Philosophy of Science Center, and an affiliated faculty member of the University of Pittsburgh School of Law.

website: http://mitpress.mit.edu/catalog/item/default.asp?ttype=2&tid=12266
---
GO TO TOP
May 9, Barry Schwartz, Professor of Social Theory and Social Action

Barry Schwartz is the author of The Paradox of Choice: Why More Is Less. The message of the book is that too many choices can paralyze people into inaction and cause them to be dissatisfied with even good decisions. It was named one of the top business books of the year by both Business Week and Forbes Magazine, and has been translated into fourteen languages. Schwartz is a professor of psychology at Swarthmore College, in Pennsylvania. He has been there since receiving his Ph.D. from the University of Pennsylvania in 1971. Schwartz has written 10 books and more than 100 articles for professional journals. His work has been supported by grants from the National Science Foundation, The Alfred P. Sloan Foundation, and the MacArthur Foundation. He is a fellow of both the American Psychological Association and the Association for Psychological Science, and was recently honored by being named a Phi Beta Kappa Distinguished Visiting Lecturer for 2006-07. Among Schwartz's books are two written for general audiences: The Battle for Human Nature/ (1986), and The Costs of Living (1994), each of which was awarded the prize for outstanding non-fiction book of the year by the Athenaeum of Philadelphia.

Since the release of The Paradox of Choice, Schwartz has published articles on various aspects of its main thesis in sources as diverse as The New York Times, The New York Times Magazine, the Chronicle of Higher Education, Parade Magazine, USA Today, Advertising Age, Slate, Scientific American, The New Republic, Newsday, the AARP Bulletin, the Harvard Business Review, and the Guardian. He has appeared on dozens of radio shows, including NPR's Morning Edition, and has been interviewed on Anderson Cooper 360 (CNN), the Lehrer News Hour (PBS), and CBS Sunday Morning. He has lectured to audiences as large as 5,000, among them the British and the Dutch governments, as well as trade organizations and businesses representing industries as diverse as healthcare, personal finance, travel and leisure, restaurants, supermarkets, consumer electronics, office supplies, software development, and e-commerce, advertising, arts and entertainment, cable television, home building, and the military. It appears that the "choice problem" is relevant in every corner of modern society.

http://www.brightsightgroup.com
---
GO TO TOP
May 2, Ken Rosenfeld, Sacramento Criminal Defense Lawyer

Sacramento criminal defense lawyer Ken Rosenfeld has over 100 criminal defense trials to his credit.

As a California criminal defense lawyer Mr. Rosenfeld has successfully and aggressively defended cases ranging from first-degree murder to driving under the influence (DUI defense http://www.therosenfeldlawfirm.com/areasofpractice/dui-defense.asp ), and he has developed a specialty in the defense of all sex offenses.

Mr. Rosenfeld's Sacramento criminal defense law firm has successfully defended high-profile media cases and Mr. Rosenfeld has personally made many appearances on television and radio.

In one particular case, criminal defense lawyer Ken Rosenfeld successfully defended a gentleman who faced 120 years in prison if convicted. Today this client is home with his family, having put the entire ordeal behind him.

California criminal defense lawyer Ken Rosenfeld is a graduate of American University and as a member of the American Bar Association and the Association of Trial Lawyers of America he is entitled to practice law in the United States Supreme Court, as well as the courts of California.

As a California criminal defense lawyer, Ken Rosenfeld also teaches Constitutional Law, Evidence, and Professional Responsibility to law students preparing to take the California Bar Examination.

Mr. Rosenfeld continues to serve as a legal expert commentator for several television stations in the Sacramento area, and has appeared in national media as an expert criminal law commentator.

http://www.therosenfeldlawfirm.com/
---
GO TO TOP
Apr 18, Justice Harvey Brownstone, The First Canadian Sitting Family Court Judge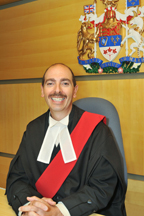 Mr. Justice Harvey Brownstone became a lawyer in 1983, and began his career as a Legal Aid lawyer. In 1989 he joined the Ontario Ministry of the Attorney General as lawyer enforcing child support orders, and became Director of the Support Enforcement Program in 1991. He was appointed a judge in Ontario in 1995 and presides at the North Toronto Family Court.

Justice Brownstone is the first Canadian sitting family court judge to write a book that speaks directly to the public. His book, Tug of War, which was released in February 2009, was met with instant accolades from within and outside legal circles, and entered the national bestseller list after only 6 weeks in release, and so far has spent 13 weeks on the national bestseller list. Tug of War is now in its 4th printing. Justice Brownstone has been catapulted into the national media spotlight, and because he is one of very few judges willing to do media interviews and public speaking engagements, he has become not only the most famous judge in Canada, but the face and voice of Canada's family justice system. Tug of War has been critically acclaimed throughout North America and all of Justice Brownstone's royalties from the sale of the book are being directed to the Children's Wish Foundation.

Most recently, Justice Brownstone is the only real sitting judge in the world to host his own online talk show, called "Family Matters", which can be seen at www.familymatterstv.com. The show features a number of prominent guests in the fields of law, social work, mental health and education, with a view to educating and enlightening the public on a variety of topics dealing with relationships, families, parenting, the justice system, and the well-being of children.
---
GO TO TOP
Apr 11, Lee Tien, Senior Staff Attorney with the Electronic Frontier Foundation

Lee Tien is a Senior Staff Attorney with the Electronic Frontier Foundation, specializing in free speech and privacy law. Before joining EFF in 2000, Lee was a sole practitioner specializing in Freedom of Information Act (FOIA) litigation. Mr. Tien has published articles on children's sexuality and information technology, anonymity, surveillance, the First Amendment status of publishing computer software, and state secrets litigation. Lee received his undergraduate degree in psychology from Stanford University. After working as a news reporter at the Tacoma News Tribune for a year, Lee went to law school at the University of California at Berkeley, where he also did graduate work in the Program in Jurisprudence and Social Policy.

www.eff.org
---
GO TO TOP
Apr 4, Colin Bennett, Researcher of Comparative Analysis of Surveillance Technologies and Privacy Protection Policies

Colin Bennett received his Bachelor's and Master's degrees from the University of Wales, and his Ph.D from the University of Illinois at Urbana-Champaign. Since 1986 he has taught in the Department of Political Science at the University of Victoria, where he is now Professor. From 1999-2000, he was a fellow at Harvard's Kennedy School of Government. In 2007 he was a Visiting Fellow at the Center for the Study of Law and Society at University of California, Berkeley. In 2010, he is Visiting Professor at the School of Law, University of New South Wales.

His research has focused on the comparative analysis of surveillance technologies and privacy protection policies at the domestic and international levels. In addition to numerous scholarly and newspaper articles, he has published five books: Regulating Privacy: Data Protection and Public Policy in Europe and the United States (Cornell University Press, 1992); Visions of Privacy: Policy Choices for the Digital Age (University of Toronto Press, 1999, co-edited with Rebecca Grant); The Governance of Privacy: Policy Instruments in the Digital Age (The MIT Press, 2006 with Charles Raab); The Privacy Advocates: Resisting the Spread of Surveillance (The MIT Press, 2008); and Playing the Identity Card: Surveillance, Security and Identification in Global Perspective (Routledge, 2008 co-edited with David Lyon). He has completed policy reports on privacy protection for the Canadian government, the Canadian Standards Association, the Privacy Commissioner of Canada, the European Commission, and the UK Information Commissioner. He is currently the co-investigator of a large Major Collaborative Research Initiative grant entitled "The New Transparency: Surveillance and Social Sorting."

www.colinbennett.ca
---
GO TO TOP
Mar 28, Frank Ahearn, Privacy Consultant for Individuals Who Need to Disappear

Frank M. Ahearn is a privacy consultant who works with people who need to disappear. His clients range from victims of stalkers, celebrities seeking privacy, business travelers avoiding abductions and other who find digital information all too intrusive.

Frank started his career as skip tracer (finds people) and social engineer who obtained information for investigators, lawyers and tabloids. He has worked cases involving Monica Lewinsky, George Clooney, Conrad Black and the Oscars to name a few.

Frank is co-author of How to Disappear is the authoritative and comprehensive guide for people who seek to protect their privacy as well as for anyone who's ever entertained the fantasy of disappearing-whether actually dropping out of sight or by eliminating the traceable evidence of their existence.

Written by the world's leading experts on finding people and helping people avoid being found, How to Disappear covers everything from tools for disappearing to discovering and eliminating the nearly invisible tracks and clues we tend to leave wherever we go. Learn the three keys to disappearing, all about your electronic footprints, the dangers and opportunities of social networking sites, and how to disappear from a stalker.

Frank Ahearn and Eileen Horan provide field-tested methods for maintaining privacy, as well as tactics and strategies for protecting personal information and preventing identity theft. They explain and illustrate key tactics such as misinformation (destroying all the data known about you); disinformation (creating fake trails); and, finally, reformation-the act of getting you from point A to point B without leaving clues.

Ahearn illustrates every step with real-life stories of his fascinating career, from undercover work to nab thieving department store employees to a stint as a private investigator; and, later, as a career "skip tracer" who finds people who don't want to be found. In 1997, when news broke of President Bill Clinton's dalliance with a White House intern, Ahearn was hired to find her. When Oscar statuettes were stolen in Beverly Hills, Ahearn pinpointed a principal in the caper to help solve the case. When Russell Crowe threw a telephone at a hotel clerk in 2005, Ahearn located the victim and hid him from the media.

An indispensable resource not just for those determined to become utterly anonymous, but also for just about anyone in the brave new world of on-line information, How to Disappear sums up Ahearn's dual philosophy: Don't break the law, but know how to protect yourself.

www.Disappear.Info
---
GO TO TOP
Mar 21, Sandy Moore, Spiritual Director of the InSpirit Center for Spiritual Living, and Deanna Moore, Founder of an Organic and Sustainable Chocolate Company
Sandy Moore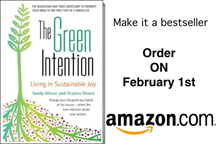 Sandy Moore graduated from USC with a degree in teaching and subsequently earned a Masters in Educational Administration, followed by 20 years in public service as a school teacher.

She completed ministerial training and is now the Spiritual Director of the InSpirit Center for Spiritual Living in Mission Viejo, California. The center is actively involved in numerous outreach activities, including ministries devoted to the environment, health, and peace.

www.inspiritoc.com
Deanna Moore

Deanna Moore holds a Master's Degree in Ecologically Sustainable Education from Prescott College and a B.A. in Culture, Ecology, and Sustainable Community from New College of California.

She has worked with indigenous cultures in Africa, India and Canada, promoting the value of traditional knowledge in an ecologically sustainable culture. She is the founder of an organic and sustainable chocolate company, Chocolatl. Chocolatl is committed to socially just and ecologically regenerative sourcing and processing of the healthiest and most celebrated ingredients from around the world.

www.flowfoodschocolatl.com
---
GO TO TOP
Mar 14, Ben Leichtling, Research Scientist, Coach and Consultant Who Helps People Create Bully-Free Lives



Ben Leichtling, Ph.D., has studied how to stop bullies since his childhood on the mean streets of New York City. He has six adult children, thirteen grandchildren and lives in Denver, home of Columbine High School.

After a 23 year career as a research scientist, he became a practical, down-to-earth coach and consultant to help people create bully-free lives in the real world full of bullies.

He is a nationally syndicated columnist and over 300 of his articles have appeared in business, trade and psychotherapy publications across the country. His expertise has been featured in Woman's Day, Family Circle, USA Weekend, Entrepreneur and the Harvard Management Update.

In plain English, not psycho-jargon, Dr. Ben has written books of his case studies, "Bullies Below the Radar: How to Wise Up, Stand Up and Stay Up" (in its 2nd edition) and "How to Stop Bullies in Their Tracks."

Dr. Ben is a member of the National Speakers Association and its Colorado Chapter.

www.BulliesBeGone.com
---
GO TO TOP
Mar 7, Fred Lane, Author, Attorney, Expert Witness, and Professional Speaker on the Legal and Cultural Implications of Emerging Technology


Frederick S. Lane is an author, attorney, expert witness, and professional speaker on the legal and cultural implications of emerging technology. He graduated in 1985 from Amherst College with a B.A. in American Studies and Classics, and in 1988 from Boston College Law School. Following law school, Lane clerked for two years for the Honorable Frank H. Freedman, Chief Judge of the U.S. District Court in Massachusetts. He moved to Burlington, VT in October 1990, where he worked in private practice for five years and wrote his first book, Vermont Jury Instructions -- Civil and Criminal (with John Dinse and Ritchie Berger). In February, 1995, he launched a computer consulting business that in time led to his current work as a computer forensics expert and author.

In response to the passage of the Communications Decency Act in 1996, Lane began researching the legislative and media response to the rise of the online adult industry. The resulting book, Obscene Profits: The Entrepreneurs of Pornography in the Cyber Age, was the first of what is now five (soon to be six) mainstream non-fiction books. The others are:

The Naked Employee: How Technology Is Compromising Workplace Privacy
(Amacom 2003);
The Decency Wars: The Campaign to Cleanse American Culture
(Prometheus Books 2006);
The Court and the Cross: The Religious Right's Crusade to Reshape the Supreme Court
(Beacon Press 2008);
American Privacy: The Four-Hundred-Year History of Our Most Contested Right
(Beacon Press 2010);
and most recently, CyberTraps for the Young: How a Single Click Can Ruin Your Child's Life -- and What YOU Can Do About It
(NTI Upstream 2011)

In addition to these books, Lane has written numerous magazine articles on a variety of topics, including constitutional rights (particularly freedom of speech), privacy online and in the workplace, the impact of technology on our rights and liberties, and the separation of church and state.

On August 23, 2006, Lane had the honor of appearing on "The Daily Show with Jon Stewart" to discuss The Decency Wars. He has also appeared as a guest on a variety of other national television programs, including ABC's "Good Morning America Weekend," NBC's "Weekend Today," ABC's "Nightline," CBS's "60 Minutes," and assorted BBC documentaries. In addition to those televised appearances, Lane has been interviewed by numerous radio shows, magazines, and newspapers around the world on topics relating to my books.

Over the last fifteen years, Lane has frequently been invited to lecture before college, university, and professional audiences to lecture on Internet technology, workplace and personal privacy, computer forensics, and censorship issues. He is represented by the Jodi R. Solomon Speakers Bureau in Boston, MA. An extensive list of recent lecture topics is available on his professional Web site, www.FrederickLane.com.

In his capacity as an expert witness in the field of computer forensics, Lane has worked on pornography and obscenity-related litigation for a variety of clients, including the U.S. Dept. of Justice, the City of Charlotte, N.C., assorted businesses, and individual defendants.

Lane lives in Burlington, Vermont with his partner, Dr. Amy Werbel, and four teenage boys. Since October 2001, he has served on the Burlington School Board. Lane chaired the Board's Finance subcommittee from April 2006 through March 2009, and served as Clerk of the Board from April 2003 through March 2009; he is currently the chairman of the Board. Lane also served for three years as a member of the Board of Directors for Vermont Community Access Media, one of the region's three public access television stations.
---
GO TO TOP
Feb 28, Christena Nippert-Eng, Associate Professor of Sociology and Acting Chair of the Department of Social Sciences at the Illinois Institute of Technology in Chicago

Christena Nippert-Eng, Ph.D. is Associate Professor of Sociology and Acting Chair of the Department of Social Sciences at the Illinois Institute of Technology in Chicago. Her areas of research expertise include cognitive sociology, culture, everyday life, micro-sociology, social psychology, privacy, work, gender, the home, time and space, technology, ethnography, and the Western Lowland Gorillas of the Lincoln Park Zoo.

Dr. Nippert-Eng's work has been featured extensively in the media, including radio, television and newspaper interviews ranging from NPR's "Talk of the Nation" to programs on PBS and MSNBC and stories for the New York Times, The Wall Street Journal, Newsweek, Working Mother and Fast Company. She has been an invited speaker for such diverse venues as the Smithsonian Museum, the American Association of Orthopedic Surgeons' Pediatric Group, Reason Magazine's Dynamic Visions conferences, the MotherRead/FatherRead literacy organization, and the Industrial Design Society of America.

Christena teaches film, project, field- and lecture-based courses at IIT. Currently, she is a visiting faculty member at Simona Maschi's Copenhagen Institute for Interaction Design in Denmark and enjoys an on-going relationship with the Instituto des Artes Visuais (IADE) in Lisbon, Portugal, where she serves on the Counselling Committee for the doctoral program and on the editorial board for The (Radical) Designist, Journal of Design Culture. She is also on the editorial board of the International Journal of Design, edited by Lin-Lin Chen at the Graduate Institute of Design, National Taiwan University of Science and Technology.

Professor Nippert-Eng is the 2010-2011 national Chair of the Communication and Information Technologies Section of the American Sociological Association. She also has held elected positions on the ASA Section Councils for the "Sociology of Culture" and "Work, Organization and Occupations." She is exceptionally proud to be a founding partner of the Chicago Graduate Student Ethnography Conference, now in its 13th year.

Dr. Nippert-Eng lives with her family in the Hyde Park neighborhood of Chicago. With a background in theatre and vocal music performance, she studies improvisational, musical improve and sketch comedy at the Second City.
---
GO TO TOP
Feb 21, Jeremy Gruber, President of the Council for Responsible Genetics (CRG)
Jeremy Gruber is the President of the Council for Responsible Genetics (CRG). Since 1983, CRG has represented the public interest and fostered public debate regarding the social, ethical and environmental implications of emerging genetic technologies. CRG is the only biotech public interest organization that is explicitly dedicated to examining the best science, interpreting the results, assessing the implications, communicating them to a general audience and facilitating meaningful, measurable change.

The Council for Responsible Genetics is a leader in the movement to steer biotechnology toward the advancement of public health, environmental protection, equal justice, and respect for human rights through lasting policy reform in the United States and around the world. CRG also publishes a bimonthly magazine, GeneWatch, the only publication of its kind in the nation.

CRG has recently released its Consumer Genetic Privacy Manual (http://www.councilforresponsiblegenetics.org/geneticprivacy) which comprehensively covers the science of genetics, the privacy risks involved in releasing genetic information in various contexts, the degree of legal and regulatory protection available and helpful tips and resources.

Mr. Gruber is an expert on issues of genetic privacy and discrimination. He has worked for over fifteen years on genetic non-discrimination legislation at the state and Federal level and played a major role in the recently passed Genetic Information Non-Discrimination Act (GINA) by Congress as well as subsequent regulations. He is a founder and executive committee member of the Coalition for Genetic Fairness, a group of 500 organizations that advocates for genetic non-discrimination protections on Capitol Hill.

Most recently, Mr. Gruber led the successful campaign to roll back the University of California Berkeley's "Bring Your Genes to Cal" student genetic testing program which was widely criticized for its lack of due consideration for issues ranging from the privacy protections for the DNA samples and the data generated from them to issues of improper informed consent and conflicts of interest.

Mr. Gruber is a prolific writer on privacy issues ranging from direct-to-consumer genetics to forensic DNA databases and is often consulted by and called to testify before Congress, Federal agencies and state legislatures. He is regularly featured in print, radio and television.

http://www.councilforresponsiblegenetics.org/
---
GO TO TOP
Feb 14, Trevor Hughes, Attorney Specializing in eCommerce, Privacy and Technology Law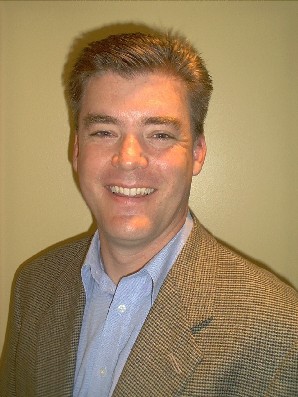 J. Trevor Hughes is the President and CEO of the International Association of Privacy Professionals (IAPP). In this role, Hughes leads the world's largest association of privacy professionals.

Hughes is an experienced attorney in privacy, technology and marketing law. He has provided testimony before the U.S. Congress Commerce Committee, the Senate Commerce Committee, the Federal Trade Commission, the Home Affairs Committee of the British Parliament and the EU Parliament on issues of privacy, surveillance, spam and privacy-sensitive technologies. He is a member of the first class of Certified Information Privacy Professionals (CIPP) and recently completed, with co-author Reed Freeman, Privacy Law in Marketing, published by CCH.

Hughes has previously served as the executive director of the Network Advertising Initiative, a leading online privacy trade association, and the Email Sender and Provider Coalition, a trade association working on e-mail policy and practices. Prior to these roles, Hughes was director of privacy and corporate counsel for Engage, a leading online media and software company. Before that, Hughes worked as corporate counsel for UnumProvident, where he focused on legal issues associated with advertising and online insurance transactions.

Hughes is an adjunct professor of law at the University of Maine School of Law and has lectured on privacy at Harvard, MIT, the London School of Economics, Boston College Law School, Georgetown University and Northeastern University. He is a frequent speaker on privacy issues at conferences around the world. Hughes has been featured on National Public Radio's "Morning Edition", the PBS "Nightly Business Report", BBC Radio, and in the New York Times, Wall Street Journal, Forbes, PCWorld, Washington Post, Boston Globe and Business Week.

Hughes also has significant experience as a media official at the 1994 World Cup, 1996 Olympics and the 1999 Women's World Cup. A native of Canada, Hughes holds a Bachelor of Arts degree in political science from the University of Massachusetts and a Juris Doctorate from the University of Maine School of Law.

https://www.privacyassociation.org/
---
GO TO TOP
Feb 7, Frank Campbell, Founder and Chief Executive Officer of Highland Strategies, LLC

Frank A. S. Campbell is the Founder and Chief Executive Officer of Highland Strategies, LLC, a firm providing strategic consulting services relating to the use of information in connection with new technologies to enhance public safety and homeland security. Frank's 30-year professional career covers a broad range of public policy and legal experience, including 14 years in federal law enforcement and national security agencies and 14 years in private law practice.

Frank served for nearly a decade (1999-2008) as a career Deputy Assistant Attorney General and Senior Counsel in the DOJ Office of Legal Policy. He began his government service in 1994 as an Assistant General Counsel for the FBI. While in government, Frank played a key role in developing policy initiatives and programs relating to background screening, identity management using biometrics, counterterrorism and information sharing, and the development and use of enhanced forensic technologies by law enforcement, including fingerprinting, DNA, and ballistics.

Frank is regarded as the architect of the National Instant Check System (NICS), the background check system for gun buyers operated by the FBI under the Brady Handgun Violence Prevention Act. In the 12 years since it began, the NICS has processed more than 100 million background checks and prevented over a million transfers of firearms to persons prohibited by law from receiving a gun. Frank also spearheaded the Department's efforts to implement the NICS Improvement Act, a law passed in the wake of the Virginia Tech tragedy that aims to improve the completeness of automated information needed to deny guns to prohibited persons.

Frank also provided legal and policy guidance on the security, privacy, and dissemination of information in the FBI's national criminal history record system. He authored the June 2006 Attorney General's Report on Criminal History Background Checks. The report recommends to Congress changes in the law to make FBI criminal history data more broadly available to private sector employers and in a way that harmonizes with the privacy and fair information practice requirements of the Fair Credit Reporting Act and applicable equal employment opportunity laws and regulations. The report also made recommendations for improving the completeness of records in the national criminal history system. Frank testified on the report's recommendations as the DOJ witness at a congressional hearing on the need for efficiency and accuracy in background checks.

Frank led the effort to develop the Attorney General's implementation guidelines for the information sharing provisions of the USA PATRIOT Act, including guidelines for the sharing with the intelligence community and homeland security officials of foreign intelligence acquired in the course of criminal investigations. Frank authored the July 2008 proposed revision of the DOJ privacy and civil liberty guidelines and regulations governing federally-funded state criminal intelligence systems to bring them in line with the new, post-9/11 information sharing environment and investigative policies aimed at preventing terrorism.

Frank assisted in efforts to define government-wide approaches to using biometrics to enhance identification in law enforcement and national security applications, including the joint National Security and Homeland Security Presidential Directives (NSPD-59/HSPD-24) titled, "Biometrics for Identification and Screening to Enhance National Security." Frank worked on legislation, regulations, and grant initiatives supporting the further development and expansion of the FBI Combined DNA Index System (CODIS), including the December 2008 DOJ rule requiring DNA-sample collection and biological evidence preservation in federal jurisdiction.

As an Assistant General Counsel for the FBI, Frank provided legal advice and counsel to the FBI Director and Senior Executives on issues concerning the administration of the FBI. His portfolio included criminal justice information management, Privacy Act issues, personnel and ethics issues, and response to issues raised by DOJ Inspector General, including reforms to policies and procedures governing the FBI Laboratory Division. His special responsibilities included representing FBI witnesses before the House committee investigating Whitewater, Travelgate, and Filegate.

Frank received his B.A. from Lafayette College in 1977 and his law degree from the George Washington University in 1980. Frank and his wife Lisa have three children and live in the District of Columbia.

www.highlandstrategies.com
---
GO TO TOP
Jan 31, Tanya L. Forsheit, one of the Founding Partners of the InformationLawGroup, based in Los Angeles, California

Tanya L. Forsheit is one of the Founding Partners of InfoLawGroup LLP. Tanya founded InfoLawGroup in 2009 after 12 years as a litigator and privacy/data security counselor at Proskauer where, most recently, she was Co-Chair of the firm's Privacy and Data Security practice group. In 2009, Tanya was named one of the Los Angeles Daily Journal's Top 100 women litigators in California. Tanya is President-Elect of the Women Lawyers Association of Los Angeles (WLALA) and is a Trustee of the Los Angeles County Bar Association (LACBA).

Certified as an information privacy professional by the International Association of Privacy Professionals (IAPP), Tanya works with clients to address legal requirements and best practices for protection of customer and employee information. She regularly advises clients regarding legal restrictions on information-sharing and data retention, and provides guidance regarding state laws requiring notification in the event of data security breaches. Tanya frequently speaks and writes on recent developments in federal and state privacy laws, and launched Proskauer's popular Privacy Law Blog in early 2007.

Tanya also has extensive experience handling complex commercial and appellate litigation for corporate and individual clients before federal and state courts at all levels. Tanya's commercial litigation experience includes defense of a wide variety of commercial disputes including breach of contract, business tort, trademark infringement, fraud, employment, and antitrust claims, as well as the prosecution of claims for cybersquatting, copyright infringement, unfair competition, and misappropriation of trade secrets. In June 2008, Tanya obtained summary judgment on behalf of online entertainment company GoPets Ltd. in a trademark infringement and cybersquatting case, resulting in an award of statutory damages and transfer of www.gopets.com and 18 other domain names to GoPets. Tanya was part of the Los Angeles-based Proskauer team that successfully petitioned the United States Supreme Court to grant certiorari, and obtained a landmark decision, in Johnson v. California, 125 S. Ct. 1141 (2005), resulting in a historic settlement with the California Department of Corrections and Rehabilitation calling for the desegregation of California's prison system.

Tanya is a member of the Bar of the State of California, and is admitted to practice before the Supreme Court of the United States, the United States Courts of Appeals for the Ninth and Fourth Circuits, and the United States District Courts for the Central, Northern, and Southern Districts of California. Tanya is Vice Chair of the ABA Special Committee on Promotions and Marketing Law, an active member of the Information Security Committee (ISC) of the ABA Section of Science & Technology Law and a former Co-Chair of its Cloud Computing Working Group. She was a contributor to the second version of the Cloud Security Alliance's (CSA) guidance on legal issues. Tanya is co-chair of the IAPP's Los Angeles KnowledgeNet.


---
GO TO TOP
Jan 24, Conrad del Rosario, Prosecutor in the San Francisco District Attorney's Office

Conrad Del Rosario graduated law school in 1991 and has been a prosecutor for 17 years. While in San Francisco, he has been assigned to several units including domestic violence, sexual assault, and narcotics. For the last 5 years, he has been exclusively prosecuting high technology crimes, which includes assisting law enforcement with the investigation all the way to presenting the case to a jury. These are crimes where high technology is either the target of the crime or the means used to committing crimes (this specifically excludes child exploitation crimes). They include identity theft, credit card fraud, digital piracy, and computer network intrusions. He works jointly with local and federal agencies including SFPD, US Postal Inspection Services, and Secret Service in the investigation and prosecution of identity theft cases.

He is currently assigned to the Rapid Enforcement Allied Computer Team (REACT) Task Force, which is a state funded agency consisting of local and federal law enforcement agencies investigating high technology crimes. He is also a member of the High Technology Crimes Investigator's Association and High Technology Crimes Consortium. He conducts training and presentations for law enforcement in the investigation and prosecution of identity theft and high technology crimes.

He recently tried the case of the San Francisco network administrator, Terry Childs, who refused to provide the passwords to the City's network system, resulting in locking out the city from its own network. The case took 6 months to try in front of a jury and resulted in a conviction and a 4 year state prison sentence.

www.sfdistrictattorney.org
---
GO TO TOP
Jan 17, Dan Stormer, Civil Rights, International Human Rights and Constitutional Lawyer

Dan Stormer has been a Civil Rights, International Human Rights and Constitutional lawyer for thirty-six years.

Mr. Stormer is recognized both nationally and internationally as one of the nation's leading civil rights, employment, and constitutional law attorneys. He was recently described by The National Law Journal as "one of the country's top civil, constitutional, and international human rights lawyers."

Mr. Stormer has lectured and published extensively, including legal treatises and law reviews. He has taught at over 200 seminars and trial programs, and has also taught law school at Hastings College of Law, Loyola Law School, University of San Fernando Law School, Southwestern Law School and People's College of Law.

Mr. Stormer has been involved in over 70 published appellate decisions and has argued cases at all levels, including the U.S. Supreme Court.

www.hskrr.com
---
GO TO TOP
Jan 10, Senator Joe Simitian, Chair of the Select Committee on Privacy and the Environmental Quality Committee in the California State Senate

Senator Joe Simitian was elected to the California State Senate in November 2004 to represent the 11th State Senate District, which includes portions of San Mateo, Santa Clara and Santa Cruz counties. His public service over the years includes stints as a State Assemblymember, member of the Santa Clara County Board of Supervisors, Mayor of Palo Alto and President of the Palo Alto School Board. He has also served as an election observer/supervisor in El Salvador and Bosnia, and participated in refugee relief and resettlement efforts in Albania and Kosovo.

In the Senate, Simitian chairs the Select Committee on Privacy and the Environmental Quality Committee. He also serves as a member of numerous other committees.

Simitian received his BA with academic honors, from The Colorado College. He also holds his Masters in International Policy Studies from Stanford University, a Masters in City Planning and a law degree from UC Berkeley.

The Capitol Weekly identified Simitian as one of the half-dozen "Most Effective" members of the Legislature.

San Jose Magazine has repeatedly recognized him as one of the "Power 100 of Silicon Valley", and in 2003 Simitian was selected by Scientific American magazine as one of the "Scientific American 50" Leaders in Technology from around the world.

Joe Simitian and his work have been quoted or noted in publications as diverse as the Atlantic Monthly, Conde Nast Traveller, Mother Jones, People Magazine, and Scientific American. His many media appearances range from CNN to the "Dr. Phil Show". He has been on our show two times before and is our privacy hero!

You can learn more about Senator Simitian at www.sen.ca.gov or www.sentatorsimitian.com.

Senator Simitian is on the following committees:
Environmental Quality Committee, CHAIR
Budget Committee, Member
Education Committee, Member
Energy, Utilities, and Communications Committee, Member
Natural Resources and Water Committee, Member
Transportation and Housing Committee, Member


SELECT COMMITTEES
Select Committee on Privacy, CHAIR
Select Committee on Delta Conservation, Conveyance and Governance, CHAIR
Select Committee on Delta Stewardship and Sustainability, Member
Select Committee on Climate Change and AB 32 Implementation, Member

---
GO TO TOP
Jan 3, Robert Ellis Smith, Journalist Who Uses His Training as an Attorney to Report on the Individual's Right to Privacy

Robert Ellis Smith is a journalist who uses his training as an attorney to report on the individual's right to privacy. Since 1974, he has published Privacy Journal, a monthly newsletter on privacy in a computer age based in Providence, R.I.

Smith is a frequent speaker, writer, and Congressional witness on privacy issues and has compiled a clearinghouse of information on the subject: computer data banks, credit and medical records, the Internet, electronic surveillance, the law of privacy, and physical and psychological privacy.

Smith is the author of Ben Franklin's Web Site: Privacy and Curiosity from Plymouth Rock to the Internet (2004), the first and only published history of privacy in the U.S. He is also the author of Our Vanishing Privacy (1993), The Law of Privacy Explained (1993), Privacy: How to Protect What's Left of It; Workrights, a book describing individual rights in the work place; and The Big Brother Book of Lists. Privacy Journal also publishes Compilation of State and Federal Privacy Laws, Celebrities and Privacy (2006), and War Stories, a collection of anecdotes on privacy invasions.

The New York Times said Smith "sounds the alarm about maintaining freedom and privacy in the computer age" and called him "a principled critic." Privacy Journal is "a privacy watchdog," according to Time magazine.

Smith has been asked to write the definitive statement on privacy in the last two editions of The World Book Encyclopedia. He has appeared on all three network morning news programs, as well as "Face the Nation," "Nightline," and "All Things Considered." He has been a regular commentator on "Marketplace" on American Public Radio. Smith writes a regular column on the popular Web site forbes.com.

From 1970 to 1973, Smith was the assistant director of the Office for Civil Rights in the U.S. Department of Health, Education, and Welfare. Prior to that, he had nine years of experience as a news reporter and editor with the Detroit Free Press, Trenton Times, The Southern Courier, and Newsday.

He has taught at Harvard College, University of Maryland, Emerson College, and Brown University.

A 1962 graduate of Harvard College, Smith received his law degree from the Georgetown University Law Center in 1976. He served as a member of the District of Columbia Human Rights Commission until 1986. In 1997, Vice President Gore named him to the Civil Liberties Panel of the White House Commission on Aviation Safety and Security. From 1996 to 2002, he served as vice chair of the Coastal Resources Management Council, which protects the 400 miles of Rhode Island coastline. In 2004 he was elected to the Town Council of Block Island, R.I.
---